Did you know that nearly half of the homes in the United States have multiple subscriptions to over-the-top (OTT) streaming services?
According to a study by streaming media tracker Parks Associates found, these customers weren't able to find all their interests in one OTT solution provider, which is why they're subscribing to many. 
With the trends moving in favor of streaming services, it is wise for professional broadcasters to build platforms of their own with the help of OTT solution providers, like Dacast, Vimeo Live, and their competitors
Today, we're going to explain what OTT services are, how OTT streaming works, and the different types of OTT streaming. 
Additionally, we will discuss the key features of the ten most popular OTT solution providers. We will compare these solutions based on security, organization, monetization, video APIs, technical support, and more.
Many of these streaming solutions add features and change pricing plans regularly. All of the information in this post is updated to reflect the information available as of November 2020.
Table of Contents:
What Are OTT Solution Providers?

How Does OTT Streaming Work? 

Live Streaming vs. VOD

Key Features of OTT Solution Providers

Top 10 OTT Solution Providers: A Comparison

Final Thoughts
What Are OTT Solution Providers?
OTT is short for "over-the-top," and it refers to streaming content over the internet. It was initially named in reference to devices going "over the top" of the cable box to give users access to content. 
An OTT platform provider is an online solution that hosts live and on-demand content that is broadcasted over the internet. 
OTT streaming allows professional broadcasters to deliver their digital video content to their audiences via video players that can be embedded on different sites and applications.
An OTT solution provider should not be confused with a streaming service, like Netflix or Hulu. The OTT provider is what powers these sites.
How Does OTT Work?
OTT bypasses cable and broadcast platforms that traditionally act as a controller for video broadcasting by using the internet. 
As a professional, you have probably heard the term "OTT streaming" used in conversations that involve subscription-based video-on-demand services like Hulu, Amazon Prime, and Disney+.
OTT streaming requires a series of equipment and protocols to bring the video from your camera to your viewers' devices.
The journey of the video looks like this: 
The camera captures RAW video files

RAW video files are sent to the attached

encoder

 

The encoder converts RAW video files into digital video files

Digital video files are sent to the OTT provider via

RTMP

 

OTT provider sends video to video players on viewers' devices via

HLS
This process may seem complicated, but all you really need is a camera, encoding hardware or software, and a computer with an OTT provider.
Live Streaming vs. VOD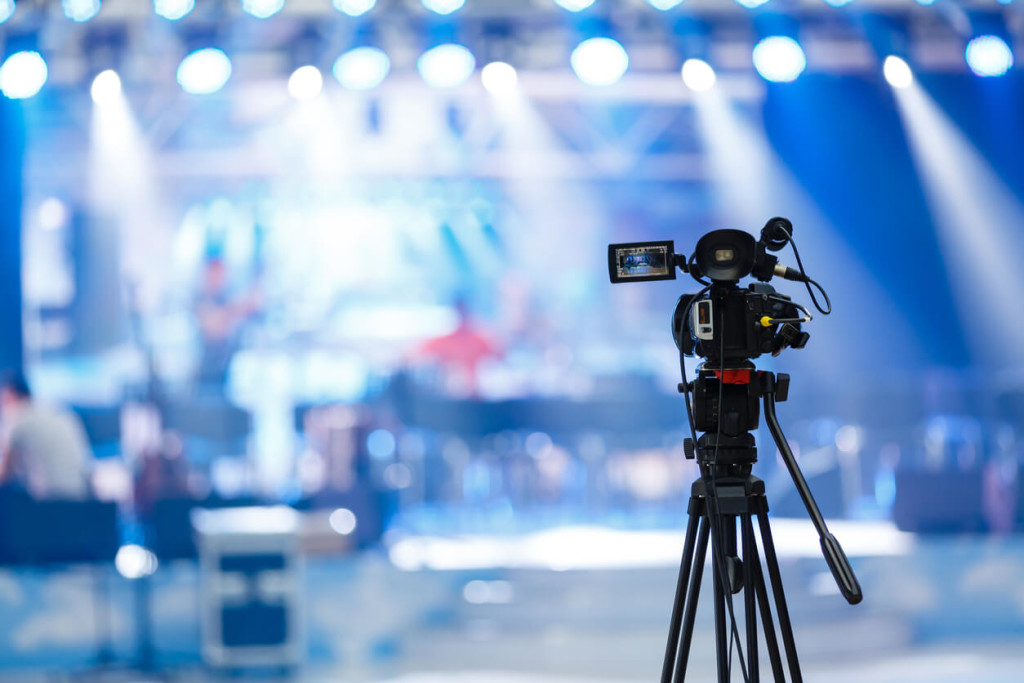 There are two major two types of video content that use OTT technology: video on demand (VOD) and live streaming. Let's take a quick look at these two types of content.
Live Streaming
The term live streaming is mostly used to describe a video feed that is coming from an event that is happening in real-time. Basketball games, church services, and even the local news are all popular examples of live streaming events. 
Video on Demand (VOD)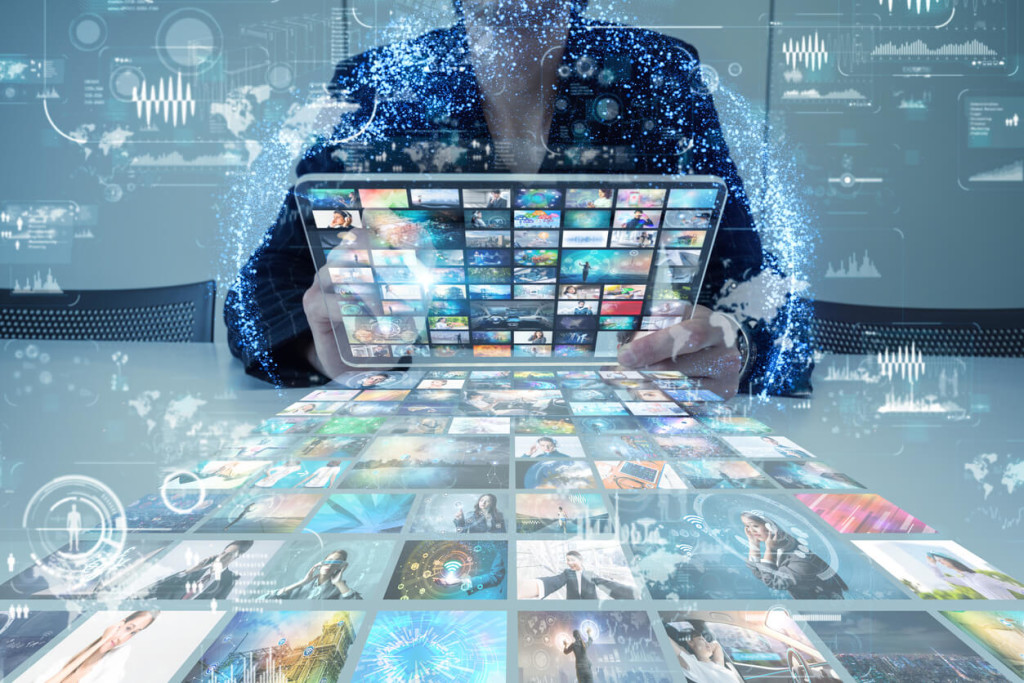 Video on demand (VOD) refers to a library of videos that is available for users to watch online through their televisions, computers, or phones at their convenience. It can be viewed at any time from anywhere with a simple internet connection.
Key Features of OTT Solution Providers
Research indicates that the video streaming market will be worth $184.2 billion by 2027. To get a foothold in that market, you need a powerful OTT solution platform with the following features:
Enhanced security

Powerful CMS for organizing content

Advanced monetization tools

Video APIs

Technical support

Pricing
With that list in mind, let's expand on each feature in more detail.
Enhanced Security Features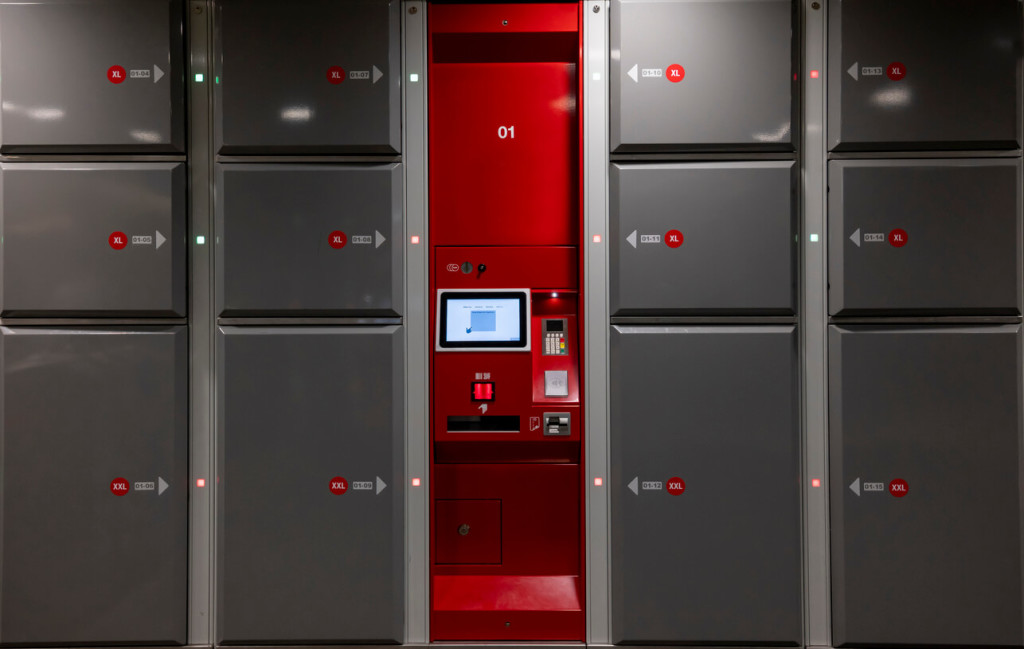 The costs of cyber-crime could reach $6 trillion by the year 2021. That makes security features an absolute necessity for OTT streaming services that rely on video revenue.
Access to a secure online video platform can help mitigate these issues.
Content CMS
OTT streaming services quickly amass libraries with thousands of videos. This makes content organization essential.
Therefore, the best OTT solution providers include a powerful video CMS (content management system). These systems should allow you to tag, title, and manage huge libraries with minimal effort.
Advanced Video Monetization Tools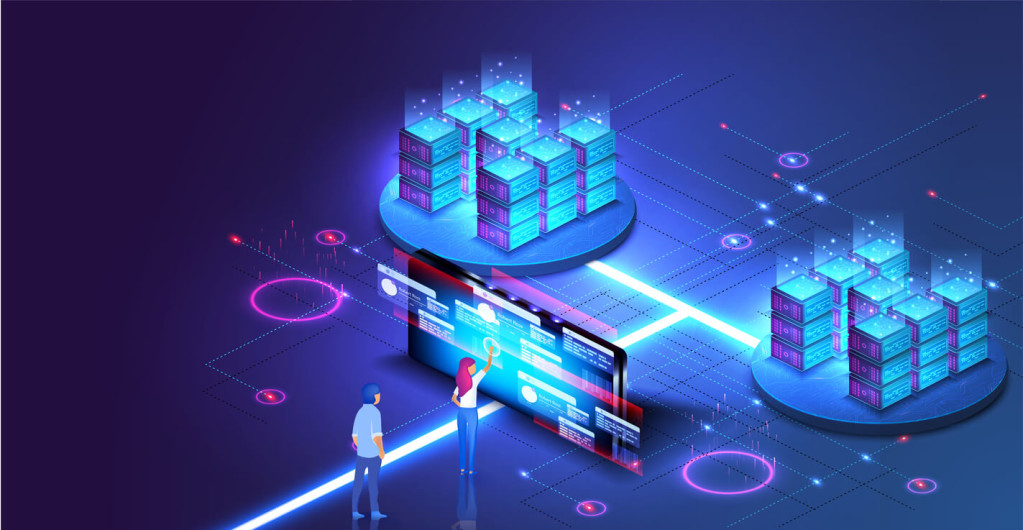 Global OTT revenue is expected to rise to $158.84 billion by 2024. Video monetization is driving the entire OTT solution provider industry. Having the proper tools to make money from your videos is essential. 
Well-Documented and Complete Video APIs
Most businesses are migrating to API-based workflows for online video. Simply put, having API access will help you automate and integrate critical functions on your OTT solution provider.
Reliable Technical Support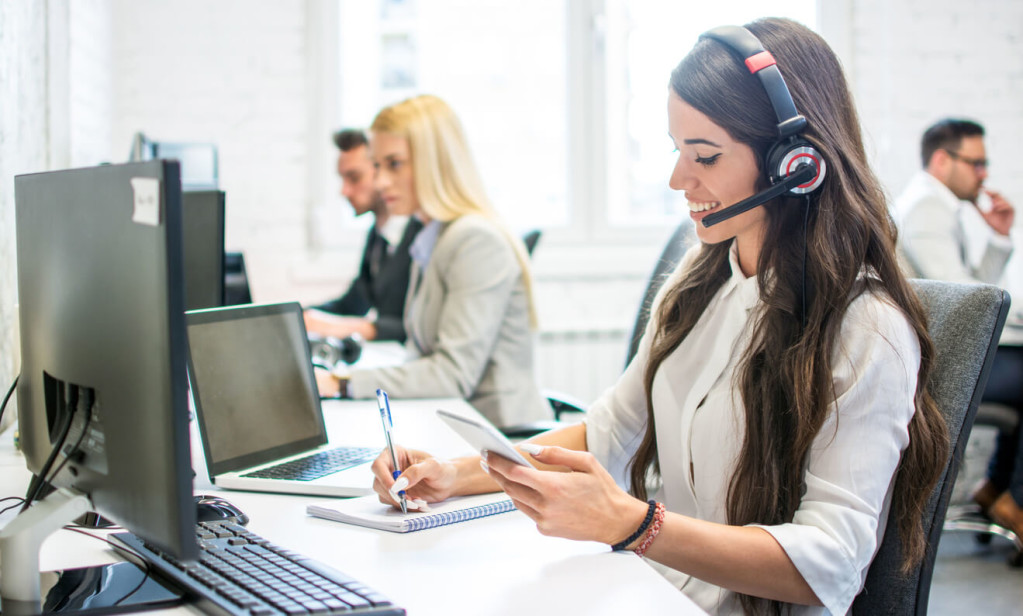 OTT businesses need a video hosting manager that is highly robust and constantly available technical support. 
When your business depends on fast, reliable online video hosting, you need to solve any problems right away. Not in two hours. Not in two days. Right away.
Pricing
We can't accurately compare OTT solution providers without comparing live streaming pricing as well. Price is very important because you need to find a solution that offers the features you need while staying within your budget.
Top 10 OTT Solution Providers: A Comparison
Searching for the perfect OTT solution can be a bit intimidating, especially since there are so many important features involved. 
We've broken down ten of the top OTT providers to give you a good idea of what each solution is like, what they have to offer, and how much they cost.
1. Dacast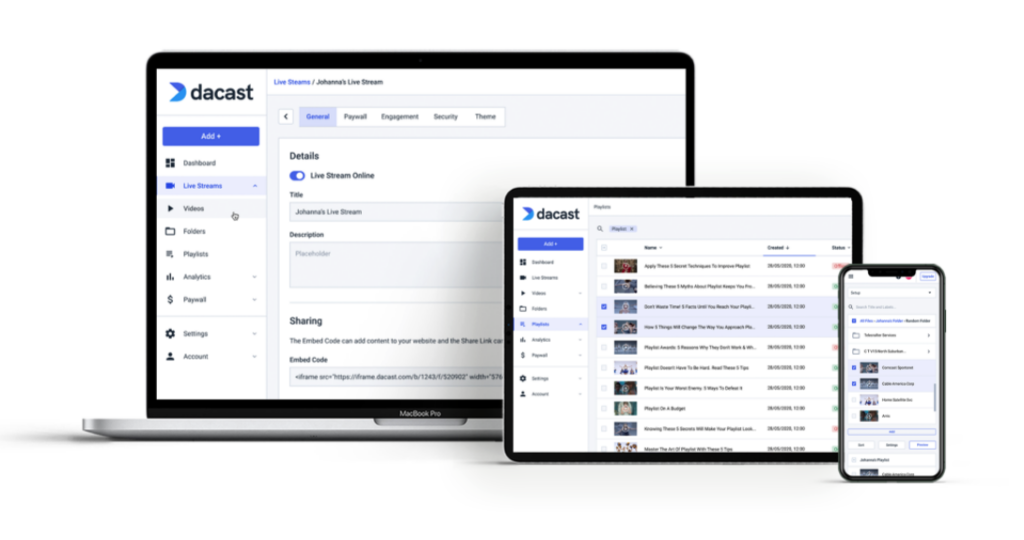 Dacast is a competitive offering in the crowded OTT provider marketplace. Our video platform offers a full-featured, self-service solution for both live streaming and VOD hosting.  
Last year Dacast acquired the vzaar platform, expanding its comprehensive OTT solution. Dacast and vzaar are now totally merged, making Dacast a truly unified platform.
Basic Functionality:
Dacast provides comprehensive live streaming and online video hosting services. Users can embed videos anywhere while maintaining 100% control of their own content. Among other features, Dacast offers features an integrated paywall, password protection, referrer restriction, and an analytics dashboard.
Dacast distinguishes itself by offering high-end features with an inclusive range of live streaming pricing plans. These include ad-free broadcasting, white-label service, and top tier content delivery. 24/7 phone support is also available for Event and Scale plans.
Additionally, the Dacast platform stands out from other OTT providers with its ease-of-use and accessibility. Even new broadcasters can start live streaming in just a few minutes.
Detailed Features:
Multi-bitrate and adaptive streaming is available with all plans

Global content delivery 

24/7 tech support including email and live chat plus phone support for event and scale plans

Video and player API access

Security features on all plans, including password protection, tokenized access, encryption, referrer restrictions, and more.

Ad-based, subscription, and pay-per-view monetization
Integrated calls-to-action (CTAs) and email capture

Live video streaming via a customizable

HTML5 video player

with white label options

VOD hosting
Pricing:
Dacast offers broadcasters a variety of live streaming pricing plans. 
The Starter plan starts at $39 per month. All advanced features are available from $63/month billed annually with our Event plan or at $188/month billed annually with our Scale plan. 
Dacast also offers custom plans for broadcasters who are hosting one-time events or who have other unique needs.
2. JWPlayer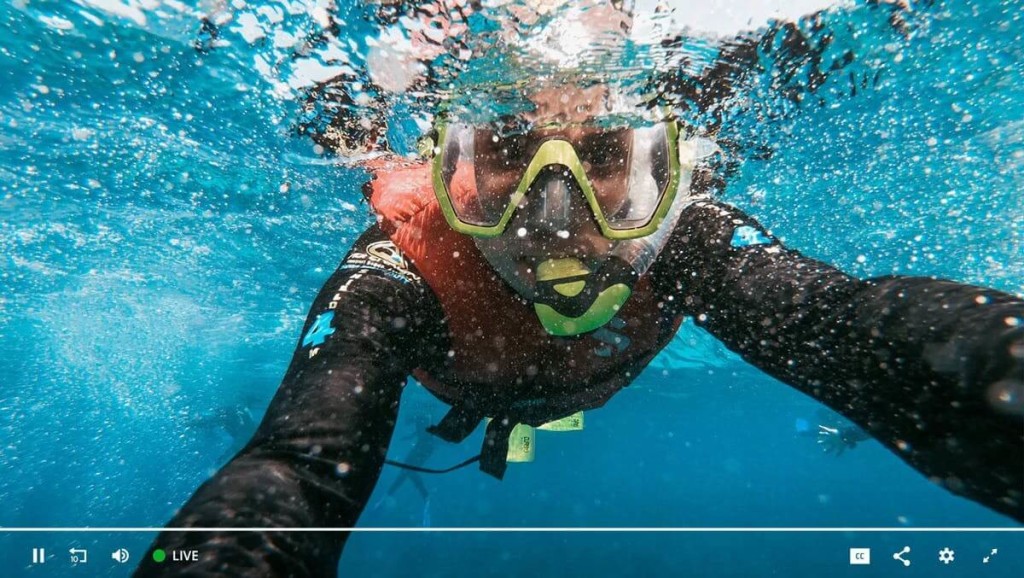 First conceptualized in 2005 as part of a student project, JW Player began as a small piece of open-source code to play audio and video files. This code became the basic video player for YouTube, which used JW Player until Google acquired the platform. 
Basic Functionality:
JW Player is best known for its HTML5 JW video player for VOD content.  This player supports MPEG-DASH playback, CSS skinning, DRM, and other advanced features. The company also now offers JW Live, a full-service live streaming provider.
In terms of JW Live, the platform supports HLS adaptive live streaming, multi-bitrate transcoding, simulcast to FB Live, and real-time analytics. The service advertises itself as simple-to-use, with a four-step process for beginning a live stream. Overall, JW Live is designed for users with a large budget and/or a large business enterprise.
Detailed Features:
Multi-bitrate and adaptive streaming

Global content delivery, but China's delivery is blocked by the Great Firewall

Tech support, but only in the form email support through the $100/month plan level

Video API access on all plans

Security features are basic but functional (Only custom-priced Enterprise plans offer DRM)

Monetization, but only via advertising

Great video player

Simple, easy-to-use platform

Great advertising tools

Live streaming limited to custom-priced plans, with a 6-hour duration

No China delivery
Pricing:
JWPlayer pricing plans at with the "Starter" plan at $10/month, most features limited to custom priced Enterprise plans
3. Vimeo Live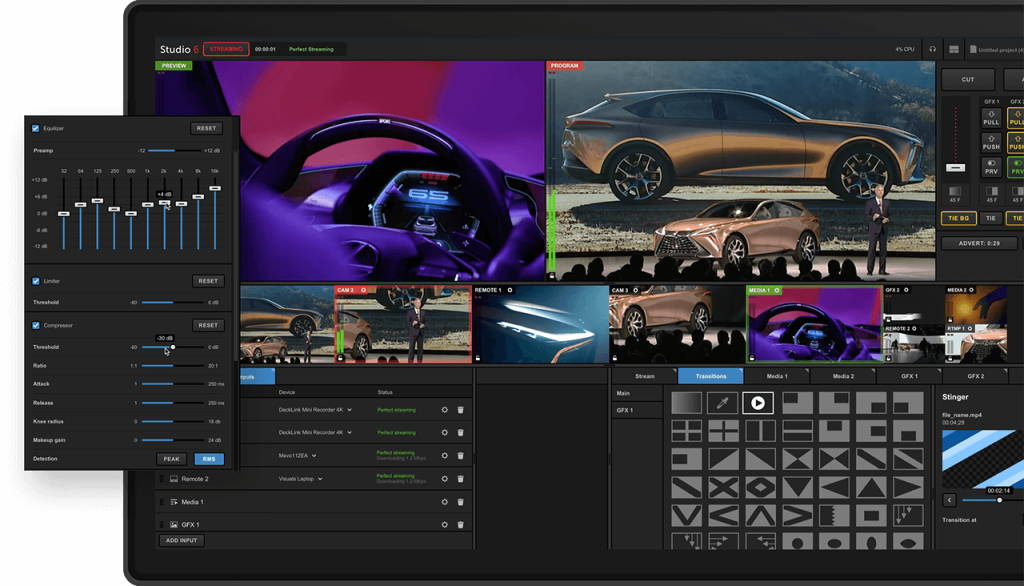 In 2017, Vimeo acquired the Livestream platform. Originally founded in 2007 as "Mogulus," Livestream represented one of the largest live streaming companies in the world. Since the acquisition, the two platforms have merged their services even though Livestream pricing plans are different. Today, the Vimeo platform powers some 10 million events per year and focuses on an integrated system of hardware, software, and cloud services.
Basic Functionality:
Vimeo offers both streaming and video hosting services. This basic functionality includes analytics, a video management platform, privacy controls, and more. To access basic live streaming functionality, users must purchase a Premium plan.
Vimeo provides tech support via email for video hosting plans. For live support, users must purchase a Premium or Vimeo OTT custom plan.
Vimeo sets itself apart by offering a range of proprietary hardware and software for live streaming. These offerings integrate smoothly with their platform, minimizing the fuss of implementing a live streaming program from the hardware on up. It also offers unlimited events and viewers, which can be a helpful feature.
Detailed Features:
Live streaming with any bandwidth.

Fully customized player

Professional graphics without the need for an encoder.

Live engagement tools

Password protected streams
Pricing:
OTT pricing plans start at $7 per subscriber per month, plus transaction fees. Advanced OTT plans at $75 per month. Enterprise plans (required for many advanced features) require custom pricing.
4. Brightcove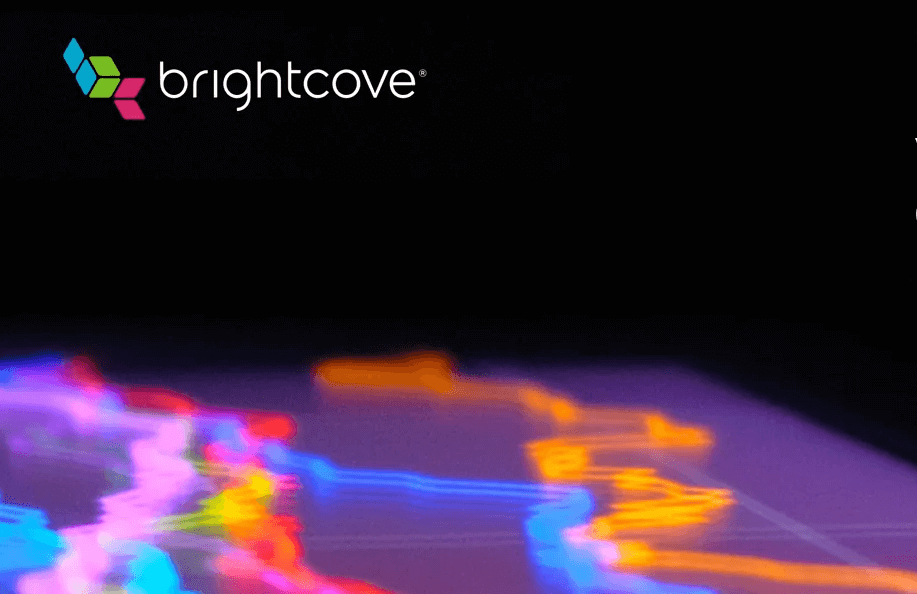 Founded in 2004, Boston-based Brightcove is one of the oldest online video platforms in operation. Its product offerings focus on cloud encoding, live streaming, and VOD (video on demand) hosting. In 2019, Brightcove acquired streaming platform Ooyala, known for its cloud video technology. Since the acquisition, Brightcove has announced end-of-life plans for the Ooyala OVP.
Basic Functionality:
The Brightcove service differentiates itself with its complex analytics and video marketing tools. These tools are ideal for capturing leads and understanding the audience, for example.
Detailed Features:
Multi-bitrate and adaptive streaming

Global content delivery

Tech support, but only at a basic level with slow ticket-based responses (unless you upgrade to a paid support plan)

Video API access, but only on custom-priced plans

Security features, but with high-end features only available on custom plans

Monetization options, but only on custom-priced plans

Powerful analytics

Includes custom video portals

CRM integration
Pricing:
All Brightcove pricing plans are custom-tailored and aimed at the high-end of the market.
5. Wowza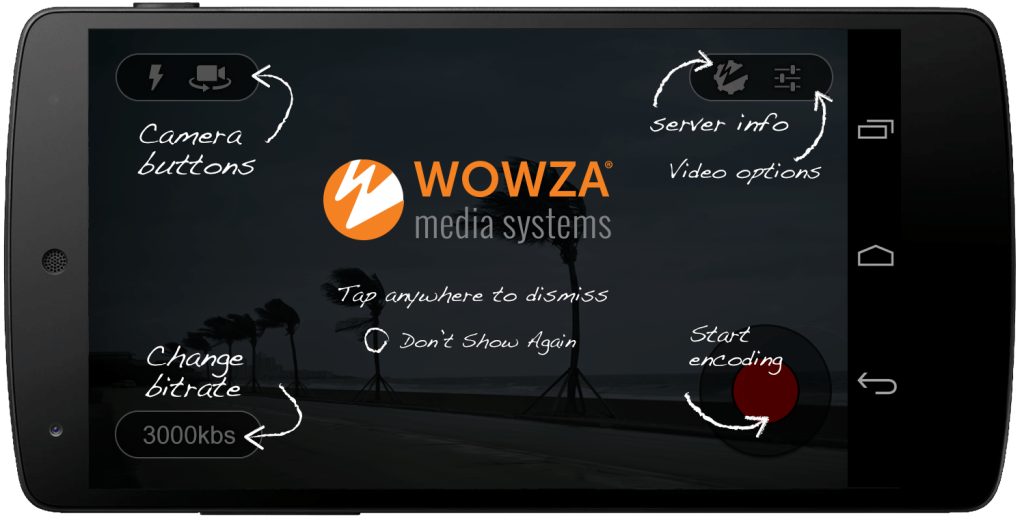 Wowza is a full-service video streaming platform. It delivers reliable, flexible, and scalable solutions for any industry. The company was founded in 2005 and started as a bootstrap startup with a goal to simplify media streaming.
Basic Functionality:
Wowza offers a number of different options including live video, low latency streaming, live-video apps and services, video on demand, and audio.
Wowza's key features include cloud streaming services, streaming server software, live encoding appliance, and professional services.
Detailed Features:
Any device can power high-quality live and VOD services

Free GoCoder SDK

Extended content protection with high-level security

Integration of closed captioning
High levels of security measures

No monetization available
Pricing:
Streaming Cloud pricing starts at $99 per month and ranges up to more than $1000 per month. Most features are included on all plans, but no data is included on the Starter plan. Pricing can be complex.
6. IBM Cloud Video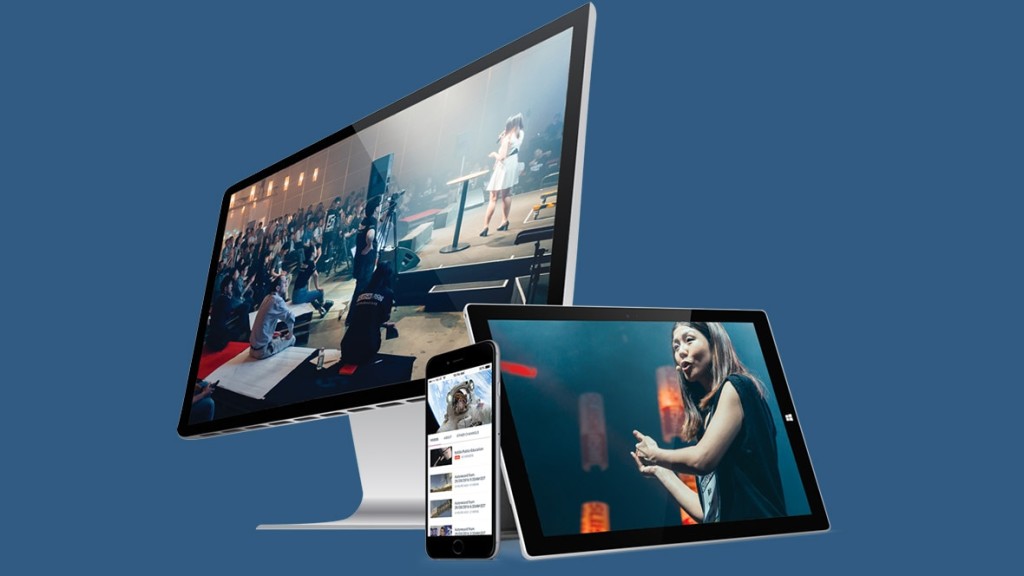 Formerly known as "Ustream," IBM Cloud Video is a powerful OTT provider that offers both live streaming and VOD hosting. This platform is known as one of the most reliable platforms in the professional broadcasting game.
IBM Cloud Video offers three tiers of OTT solutions, making it suitable for broadcasters with a decent range of needs and budgets.
Basic Functionality:
The primary purpose of IBM cloud video is live stream and VOD hosting.
Detailed Features:
Reliable customer support

Internal content delivery system

Built for scalability 

Monetization tools

China video delivery

Fully loaded with powerful features
Pricing:
The IBM Video Streaming pricing plans range from $99/month to $999 per month. This platform also offers custom pricing plans for businesses with greater needs. 
7. VPlayed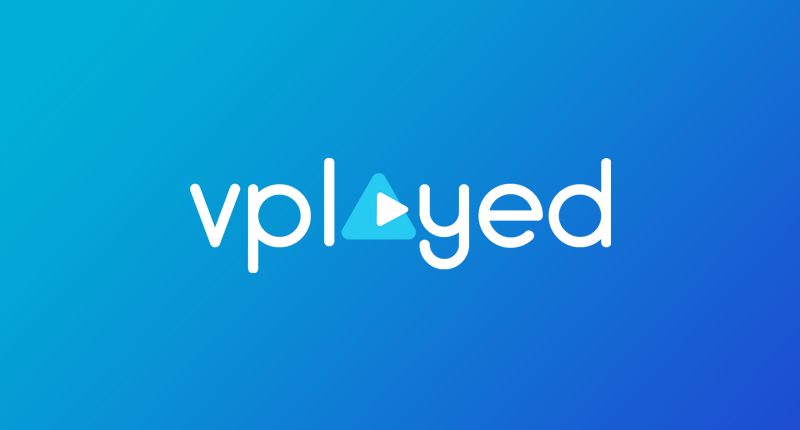 VPlayed is an OTT provider with solutions for enterprises, houses of worship, sports broadcasters, education, filmmakers, and more.
It offers both live streaming and on-demand video hosting. 
Broadcasters use VPlay to host videos designed for marketing, education, streaming services, and internal use.
Basic Functionality:
VPlayer is designed to serve broadcasters in several industries, but the main function of this platform is VOD and live stream video hosting.
Detailed Features:
Marketing tools

Useful video content management features

Adaptive bitrate streaming

Insightful analytics

Secure paywall

Advanced security (SLS encryption, password protection, DRM and more)

Ad-based, pay-per-view and subscription monetization options
Pricing:
All plans are custom priced, so please contact VPlayed for pricing information. 
8. Muvi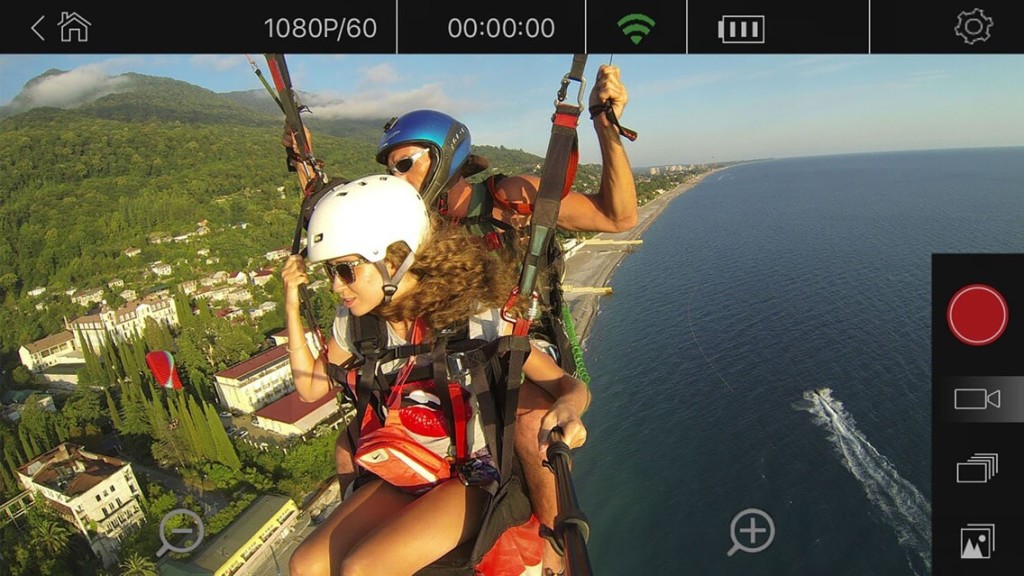 Muvi is one of the most popular OTT solution providers and is known for its wide range of professional features. 
This platform is geared towards seasoned broadcasters in terms of features and ease of use. That being said, we do not recommend this platform for broadcasters who are new to the game.
Basic Functionality:
Muvi's main purpose is hosting live and on-demand video content. It is best suited for experienced broadcasters.
Detailed Features:
Transcoding tools

HTML5 video player

Monetization features

Powerful content delivery

Insightful analytics

Advanced security options
Pricing:
Muvi has four pricing plans ranging from $399/month to $4900/month. You have the option to pay annually or twice a year.
9. Vidmind
Vidmind is a London based OTT solution that was designed to make the streaming process easy and straightforward. It is built for broadcasters of all levels of expertise.
In addition to hosting the online video content, Vidmind also hosts live television content which gives it a leg up on its competitors.
Basic Functionality:
Vidmind is built for broadcasters who don't want to have to worry about the technical side of live streaming and video hosting.
Detailed Features:
Ad-based, subscriptions and pay-per-view monetization tools

Advanced paywall with multiple payment methods plus in-app purchase feature

White-label video player for total customization

Fully loaded video content management suite

Designed to offer an extraordinary user experience.
Pricing:
Users must contact Vidmind directly for a custom quote on a solution that meets their needs.
10. Kaltura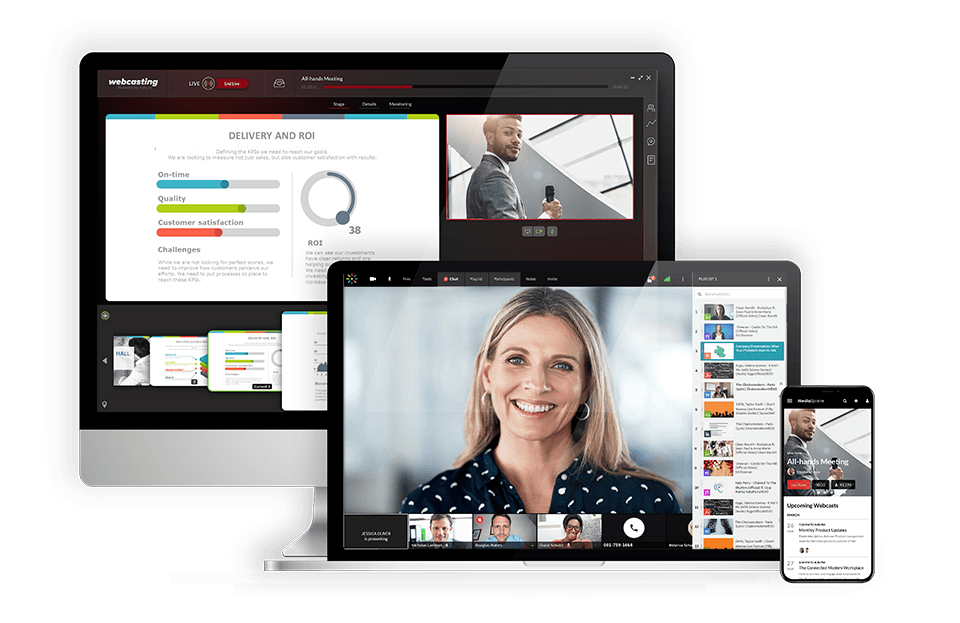 Kaltura is an Israel-based OTT provider that is known for "TV-Grade" broadcasting tools. 
This OTT provider offers solutions for both VOD and live streaming. Due to its rich features and high price point, this platform is best suited for enterprises and larger organizations.
It is important to note that this platform does not include a content delivery network, which means you'll have to invest in one at an additional cost.
Basic Functionality:
Kaltura's main function is VOD and live stream hosting. Since it is highly customizable, this platform allows you to create the user experience that works best for your business or organization.
Although Kaltura is not only for schools, it offers solutions that work well for online learning
Detailed Features:
Ad-based, subscription and pay-per-view monetization

Advanced security features, including password protection, encryption and more

Closed captioning tools

Useful video content management tools (including bulk uploading)

Cloud TV services

Features for internal video broadcasting

Special features for building educational platforms
Pricing:
Kaltura's pricing uses a credit-based pricing system. You purchase credits to spend on bandwidth and access to additional features. You can opt for an annual plan or pay-as-you-go pricing. 
The annual plans at Kaltura start at $5,400 and are billed on a month-to-month basis.
What OTT Platform Provider Best Suits your Business Needs?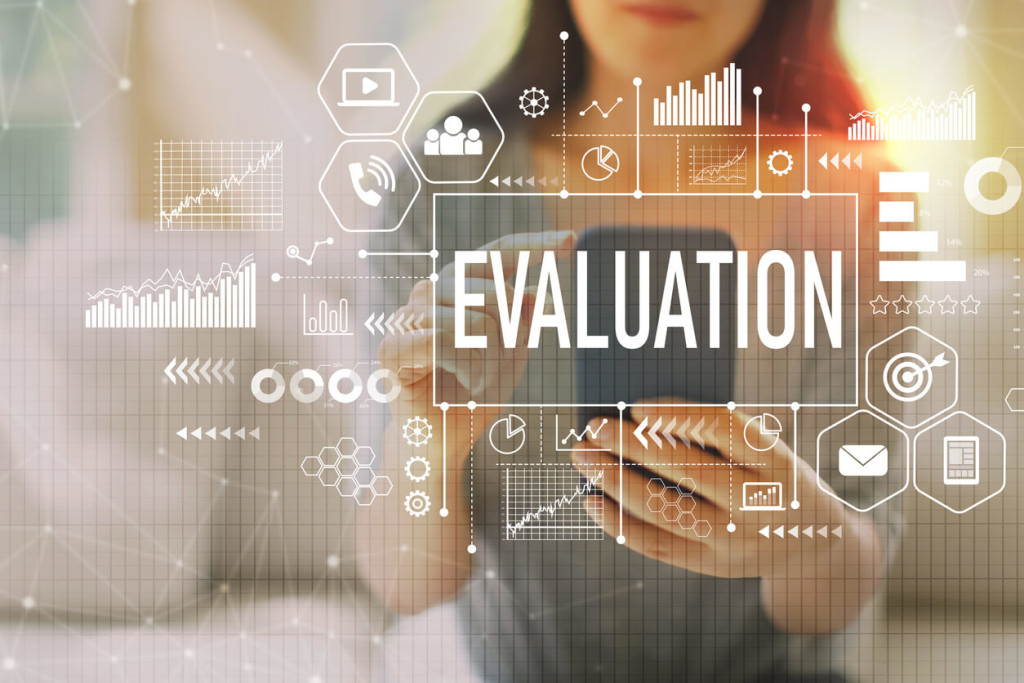 Choosing a solution for your professional broadcasting needs requires quite a bit of thought and considerations. We hope that this comparison has helped you understand the OTT solution providers market. 
When it comes time to make your decision on an OTT provider, we suggest mapping out which features you need to reach your goals and comparing that list to the features provided by your top choices.
In addition to the list of features you need, there are three aspects that you should pay close attention to security, technical support, and price. You need to know that your OTT provider has got your back and fits in your budget.
If you're interested in trying Dacast for yourself, we invite you to take advantage of our 30-day free trial. Test out all the features for yourself free of charge. No credit card required.
Sign up today to start your free trial.
For exclusive offers and regular tips on how to stream live video, you can also join our LinkedIn group.