When it comes to live video streaming for professional use, there is so much to know.  However, since a top professional-grade live streaming platform is a very powerful broadcasting tool that solution providers update regularly, it is difficult to find reviews and comparisons that include all of the information you need. 
For new broadcasters looking to get in the streaming game, it can be challenging to objectively assess the available options. To help you make a well-informed decision, we've put together a review of 10 of the best live streaming platforms for professional broadcasters and business users alike.
We will discuss what exactly a live streaming platform is, the top features to consider when comparing for business and professional organizations, as well as review the top streaming platforms and pricing for 2020 and beyond.
Let's get started!
Table of Contents:
What is a Live Streaming Platform?

Features to Consider When Comparing Streaming Platforms 

The Rise of Live Video Streaming for Business

The Purpose of Professional Live Streaming Platforms

Live Streaming Platform And Pricing Comparison for 2020
Conclusion
Please note that live streaming platform technology and pricing change regularly. This post reflects the most accurate information as of November 2020.
What is a Live Streaming Platform?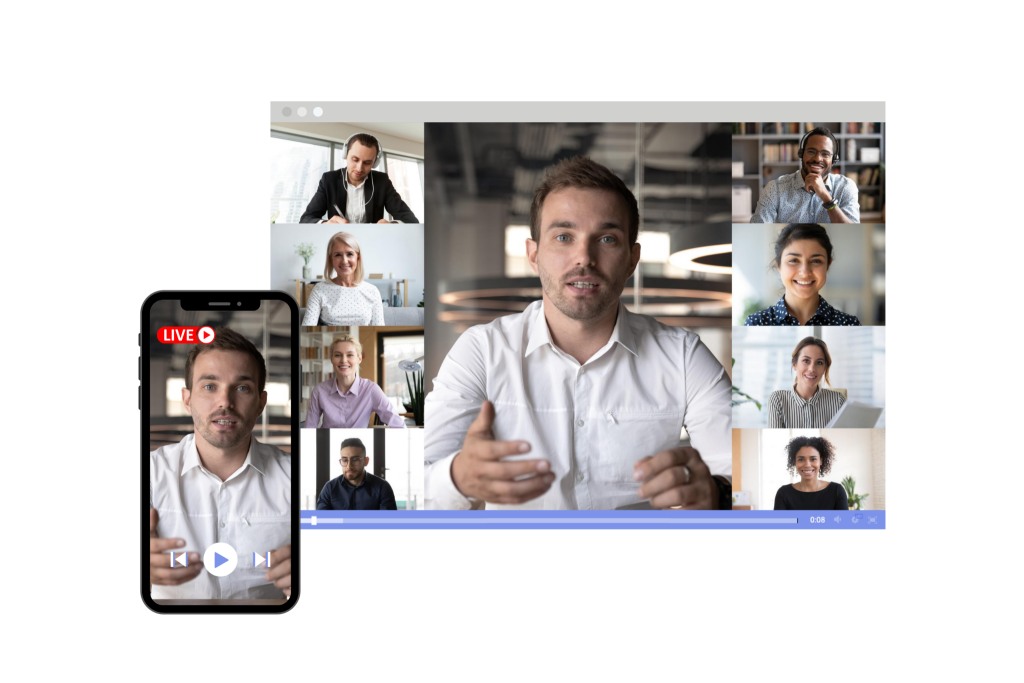 Live streaming platforms are video hosting solutions that allow users to upload and broadcast video content to their audience. 
Businesses use online video platforms to share videos for the purpose of lead generation, building brand awareness, advertising, and providing paid access to video streaming.
Features to Consider When Comparing Streaming Platforms 
The beauty of having so many live video streaming services to choose from is that there are dozens of combinations of powerful features.
Stream hosts are not a "one-size-fits-all" sort of thing. That means that features that are valuable to you may not be valuable to another broadcaster, and vice versa.
Here are a few key features to look for when selecting a streaming platform:
In order to determine which features are the most valuable to your business, you should identify the goals you'd like to reach with broadcasting. Once you've got your list of goals, determine which features you need to bring those goals to fruition, and choose your live platform for video streaming based on those tools.
The Rise of Live Video Streaming for Business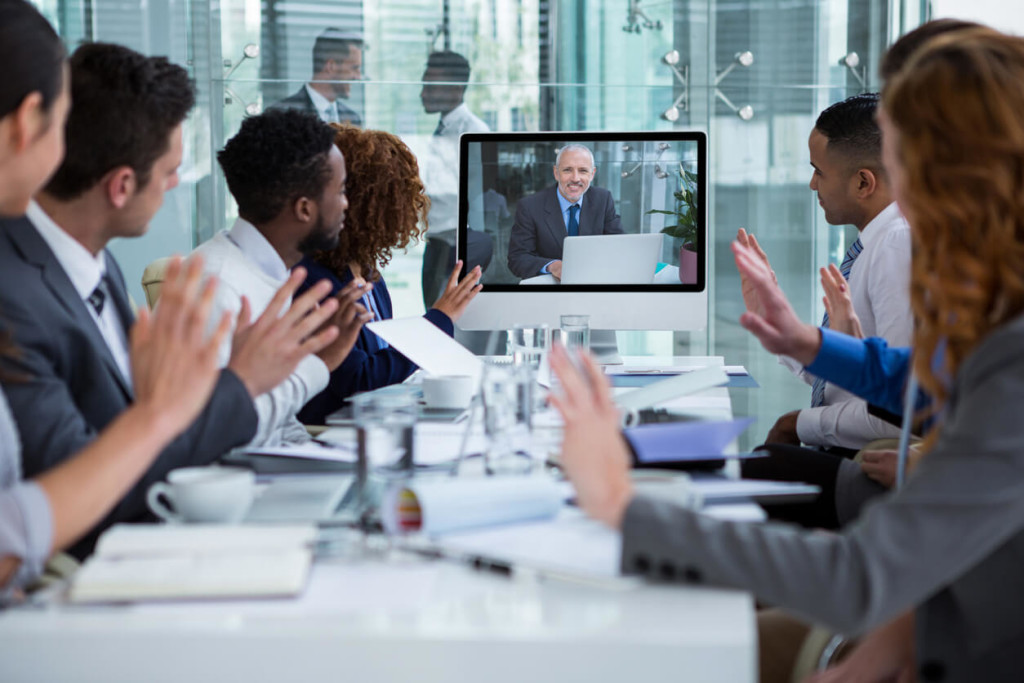 Broadcasting in the professional world is not new, but it has evolved in the past few years. 
Before broadcasting was big in the business world, live video streaming sites designed for consumers and independent content creators, such as YouTube Live and Facebook Live, were the most well-known streaming solutions.
Consumer-grade broadcast platforms are very valuable for amateur broadcasters and independent streamers. However, they simply do not have the tools that professional broadcasters need to succeed.
One of the first roadblocks that come with consumer-grade video streaming platforms that pushed businesses to seek professional corporate live streaming software is the fact that many schools and organizations block Youtube and Facebook because they are social media platforms.
The frustration of missing out on large audiences due to being blocked forced professional streaming solutions to come into play.
The Purpose of Professional Live Streaming Platforms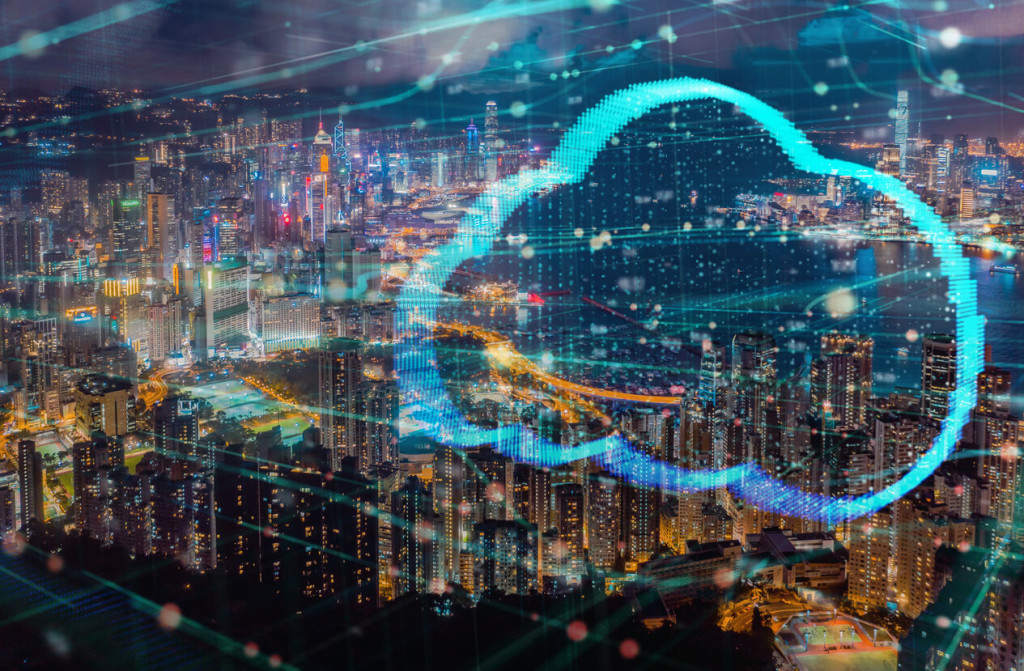 The main purpose of professional live streaming platforms is to host live broadcasts for businesses and other professional organizations. 
Some perks of hosting on a professional platform include monetization, customization, access to better security features, and fewer limitations. Many include integrated paywalls and tools to ease integration with existing workflows. 
With the help of both video and player APIs, you have more control over your live streaming experience on both the ends of broadcasters and viewers.
Many of these professional business video streaming platforms, including Dacast, also offer around the clock 24/7 technical support. Most consumer-grade platforms don't offer this kind of support. 
Another benefit of a professional video delivery platform is that it typically does not put time restrictions on your streams. Many also offer white-label video players that can be embedded directly on your website with no trace of third-party ads or branding.
Live Streaming Platform And Pricing Comparison for 2020
In order to help make your search for the perfect corporate live streaming software a bit easier, we've collected up-to-date information on the best broadcast platforms' pricing, pros, cons, features, and more.
Please note that the data in this live streaming video platform comparison comes from a number of different sources. For example, these sources include platform websites, user reviews, and free trial accounts.
We regularly update this comparison with every detail, as streaming platforms change services, plans, and features. 
Let's take a look at the provider overview, basic functionality, key and detailed features, pros, cons, and pricing for the top 10 Live Streaming Platforms for professionals:
1. Dacast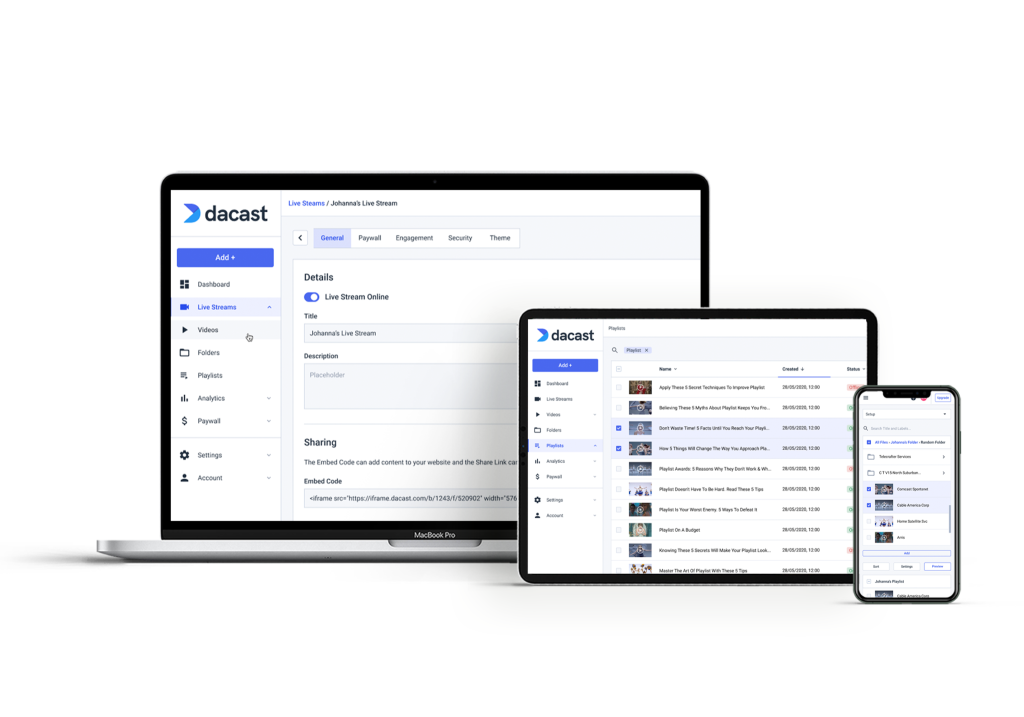 Overview and Company History:

With offices in London and San Francisco, Dacast is considered a competitive offering in a crowded marketplace. Dacast is a full-featured, self-service solution for both live streaming and VOD hosting. 
In 2019, Dacast earned the Streaming Media Readers' Choice Award for Best Small/Medium Business Video Platform and Runner-Up for Best Education Video Platform. In 2019, Dacast acquired the vzaar platform, expanding its comprehensive OTT solution.
Basic Functionality:
Dacast provides comprehensive live streaming and secure video hosting services. Users can embed videos on their own websites while maintaining 100% control of their content. Among other features, Dacast offers an integrated paywall, password protection, referrer restriction, and an analytics dashboard.
Key Features:

Dacast distinguishes itself by offering high-end features with competitive pricing plans. These include ad-free broadcasting, white-label service on all plans, and top-tier CDN delivery. 24/7 phone support is also available for premium and enterprise-grade plans.
Additionally, the Dacast platform stands out from other OVPs with its ease-of-use and accessibility. Even new broadcasters can create a new live channel and start a new live stream in just a few minutes.
Detailed Features:
Pros:
Cons:
Requires a bit of a learning curve
Pricing:
Streaming solution plans with Dacast come at three levels. The Starter plan is ideal for newcomers with 1,000 GB of bandwidth and 50 GB of storage monthly, at just $39 per month billed annually.
However, business users will likely want to use the popular Scale plan, which includes 24 TB of bandwidth per year, with 1 TB of storage for $188 per month billed annually. These Scale pricing plans add phone support, monetization paywall, an M3U8 online player for live channels, ads insertion, white-label Cnames, and video API access. Additional bandwidth is available upon request for monthly plans. Read more here about Dacast's live streaming pricing plans.
If you'd rather not sign a contract, you can purchase bandwidth separately to live stream an event. The Event plan is for organizations that stream events once, or occasionally, or on an irregular schedule, and don't want to have a recurring monthly payment. It offers 6 TB of bandwidth upfront, 50 GB of storage, and costs just $63 per month (or $750/year). Additional data and storage can be added as needed.
For more details, you can check out this third-party review of several streaming platforms, including Dacast.
2. Brightcove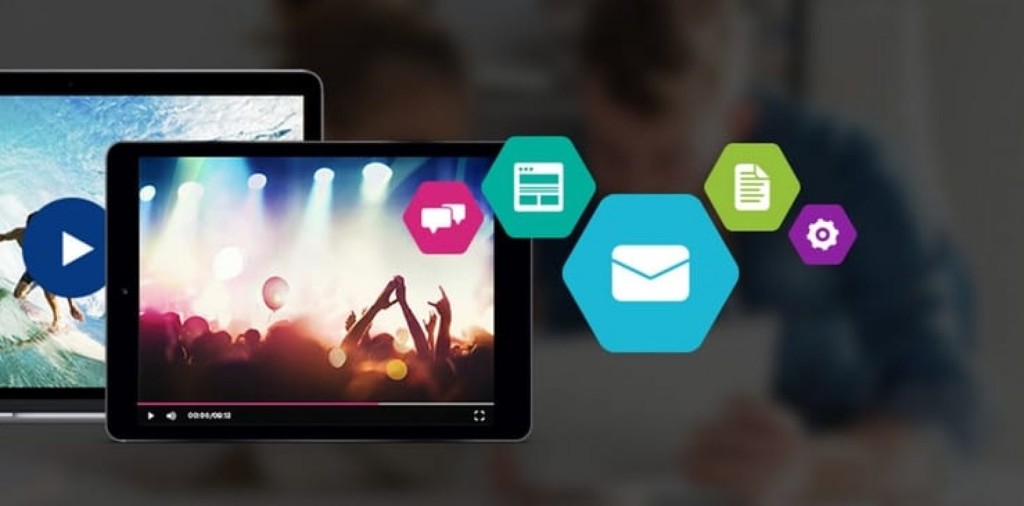 Overview and Company History:
Founded in 2004, Boston-based Brightcove is one of the oldest online video platforms in-game. Its product offerings focus on cloud encoding, live streaming, and VOD (video on demand) hosting.
In 2019, Brightcove acquired streaming platform Ooyala, known for its cloud video technology. Since the acquisition, Brightcove has announced end-of-life plans for the Ooyala OVP.
Basic Functionality:
Brightcove offers a number of modular products. These include: Video Cloud hosting, the Lift video player, Once for server-side ad insertion, Live for streaming video, OTT flow for internet TV, Zencoder for cloud transcoding, and tools for monetization.
Key Features:
The Brightcove service shines in the arena of analytics. Its detailed analytics and video marketing tools are quite valuable for businesses that aim to capture leads and understand their audience.
Detailed Features:
Multi-bitrate and adaptive streaming
Global content delivery
Tech support, but only at a basic level with slow ticket-based responses (unless you upgrade to a paid support plan)
Video API access, but only on custom-priced plans
Security features, but with high-end features only available on custom plans
Monetization options, but only on custom-priced plans
Pros:
Good analytics
Includes custom video portals
CRM integration
Cons:
High price point
No live streaming with packages under  $499/month
Monetization limited to custom-priced plans
No China video delivery
Pricing:
Mainly targeting huge clients, Brightcove offers two pricing plan levels. These include the $499/month (billed annually) and custom-priced plans at a higher price-point. Interested broadcasters can contact their sales department to receive a quote or sign up for a 30-day free trial.
For more details, you can check out this third-party review of the platform as well. Note that this might change following the absorption of the former Ooyala video platform.
3. IBM Cloud Video (formerly UStream)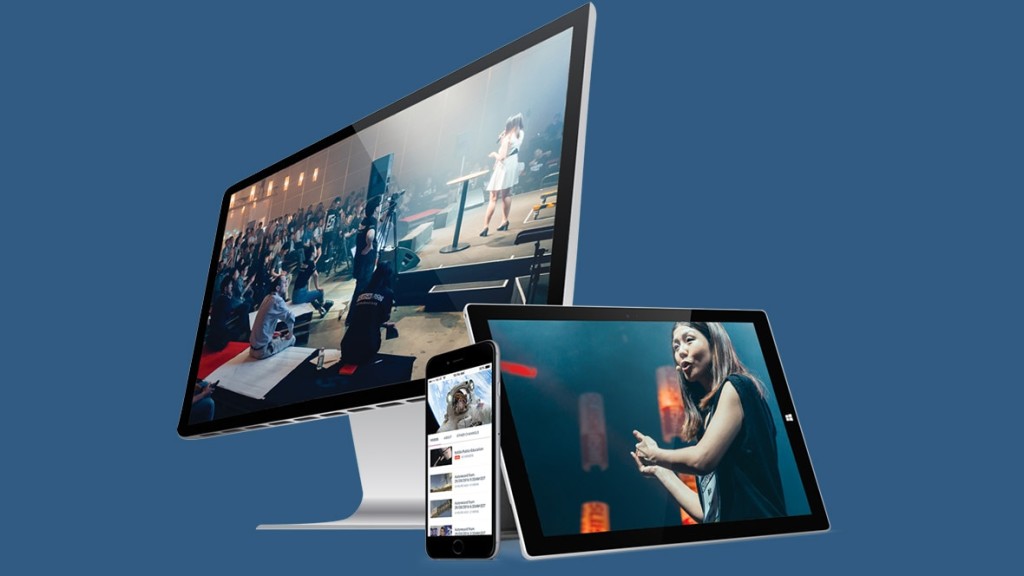 Overview and Company History:
First up in our online video platform comparison is IBM Cloud Video (formally UStream). Founded in 2007 to connect military service members with family, IBM purchased UStream in 2016.
Basic Functionality:

IBM Live Video is a live streaming company first and foremost. However, it also hosts VOD (Video On Demand) files recorded from previous live streams.
Basic streaming accounts are free, with advertising supporting IBM Cloud Video. Paid accounts remove advertising and grant access to advanced features. Enterprise accounts allow for full custom branding and offer analytics, multiple live channels, content syndication, and more.
IBM offers phone support for Pro and Enterprise users, and forum-based support for free users.
Key Features:

IBM Cloud Video provides both a customer-grade and an Enterprise streaming solution. This platform also offers a unique Enterprise Content Delivery Network. Their professional-grade OVP has solutions for live event coverage, video marketing, monetization, marketing, and more. Its inclusivity justifies its elevated price point.
Detailed Features:
Enterprise video streaming

Enterprise content delivery network

Video distribution and workflow

OTT video management

Monetization

Live streaming 
Pros:
Reliable platform

Suitable for larger clients

Good customer support

Wide range of features for broadcasters

Hong Kong (China) video hosting
Cons:
Additional fees required in order to stream above 720p resolution

Poor closed captioning support
Pricing:
Pro accounts range from $99 to $999 per month but can only stream up to 720p resolution. This is satisfactory for some users, but not for all. Enterprise plans allow for full HD streaming, and those prices are based on custom contracts and are more costly.
You can check out this third-party review for more details.
4. JW Player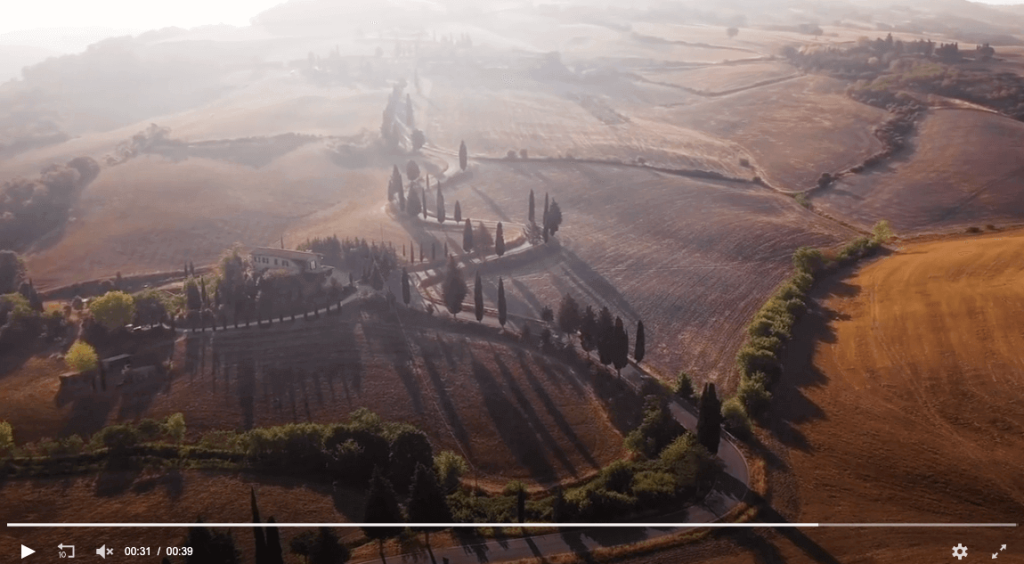 Overview and Company History:
First conceptualized in 2005 as part of a student project, JW Player began as a small piece of open-source code to play audio and video files. This code then became the basic video player for the fledgling YouTube, which continued to use the JW Player until Google acquired the platform.
Originally, JW Player was best known for its HTML5 video player for VOD content. In recent years, JW has expanded its video offerings beyond on-demand content to include live streaming.
Basic Functionality:
JW Player is perhaps best known for its HTML5 JW video player for VOD content.  This player supports MPEG-DASH playback, CSS skinning, DRM, and other advanced features. The company also now offers JW Live, a full-service a live streaming provider.
Key Features:
In terms of JW Live, the platform supports HLS adaptive live streaming, multi-bitrate transcoding, simulcast to FB Live, and real-time analytics. The service advertises itself as simple-to-use with a four-step process for beginning a live stream. Overall, JW Live is designed for users with a large budget and/or a large business enterprise.
Detailed Features:
Multi-bitrate and adaptive streaming

Global content delivery, but China's delivery is blocked by the Great Firewall

Tech support, but only in the form of email support through the $100/month plan level

Video API access on all plans

Security features are basic but functional. Only custom-priced Enterprise plans offer DRM

Monetization (only via advertising)
Pros:
Great video player

Simple, easy-to-use platform

Good advertising tools
Cons:
Live streaming limited to custom-priced plans with a 6-hour duration

Only ad-based monetization

No China video delivery
Pricing:
At $5 per month, the Starter pricing plan includes 150 GB bandwidth and 50,000 video plays per month. 
Enterprise plans are available with custom pricing for high-volume storage and streaming. Enterprise plans support live streaming, while lower-tier plans only support VOD.  
JW Player offers a 1-month free trial of the Developer Plan for front-end and back-end engineers.
For more details, you can check out this third-party review of the platform.
5. Vimeo Live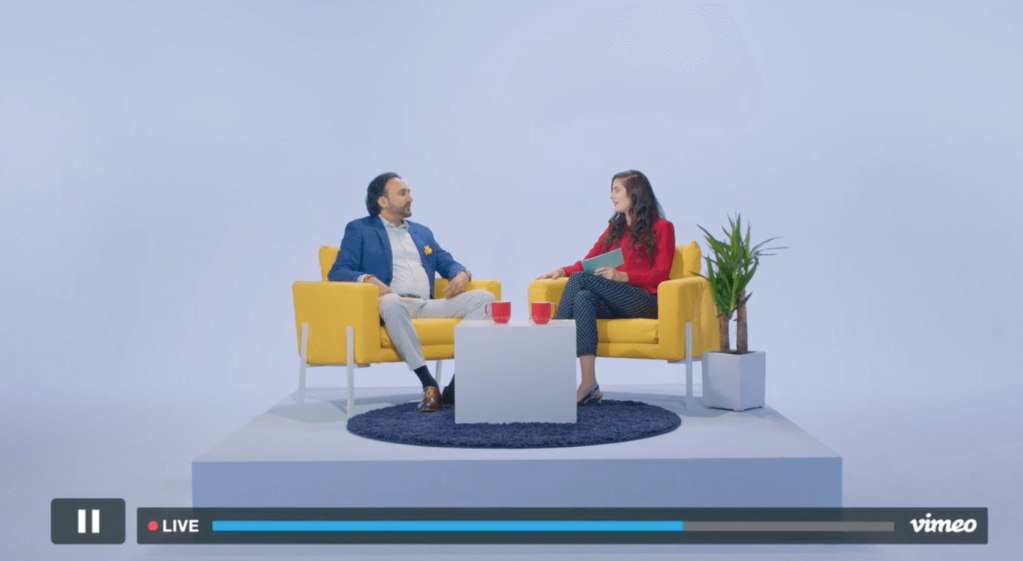 Overview and Company History:
Originally founded in 2007 as "Mogulus," Livestream represented one of the largest live streaming companies in the world. 
In 2017, Vimeo acquired the Livestream platform. Since the acquisition, the two platforms have merged their services. 
Today, the Vimeo platform powers over 10 million events per year and focuses on an integrated system of hardware, software, and cloud services.
Basic Functionality:
Vimeo offers both streaming and video hosting services. This basic functionality includes analytics, a video management platform, privacy controls, and more. To access basic live streaming functionality, users must purchase a Premium plan.
Vimeo provides tech support via email for video hosting plans. For live support, users must purchase a Premium or Vimeo OTT custom plan.
Key Features:
What sets Vimeo apart is its offering of a range of proprietary hardware and software for live streaming. These offerings integrate smoothly with their platform, minimizing the fuss of implementing a live streaming program from the hardware on up. 
Detailed Features:
Video management service

High-quality videos and streams

Large storage capacity

Privacy options

Upload from anywhere
Pros:
Unlimited events and viewers

No ads

Sleek and professional appearance 

Thoroughly detailed analytics

Easy to use

Pay-per-view option
Cons:
Does not generate as much traffic as other sites

No China video delivery
Pricing:
Vimeo offers four main pricing plans.
Their Plus plan is the most basic option available, and it starts at $7/month. It includes basic features, such as player customization and social distribution.
The Pro and Business plans are both middle-of-the-road in terms of pricing and features. They are $20/month and $50/month, respectively.
Their Premium plan starts at $75/month. It includes both live streaming and VOD services. This plan is the way to go for professional broadcasting.
Additionally, they offer a custom-priced Enterprise plan that includes white-label service, monetization, and video APIs. It also includes branding control and added security features.
For more details, check out our comprehensive guide to Vimeo Livestream pricing.  You can check out this third-party review of the platform.
6. Muvi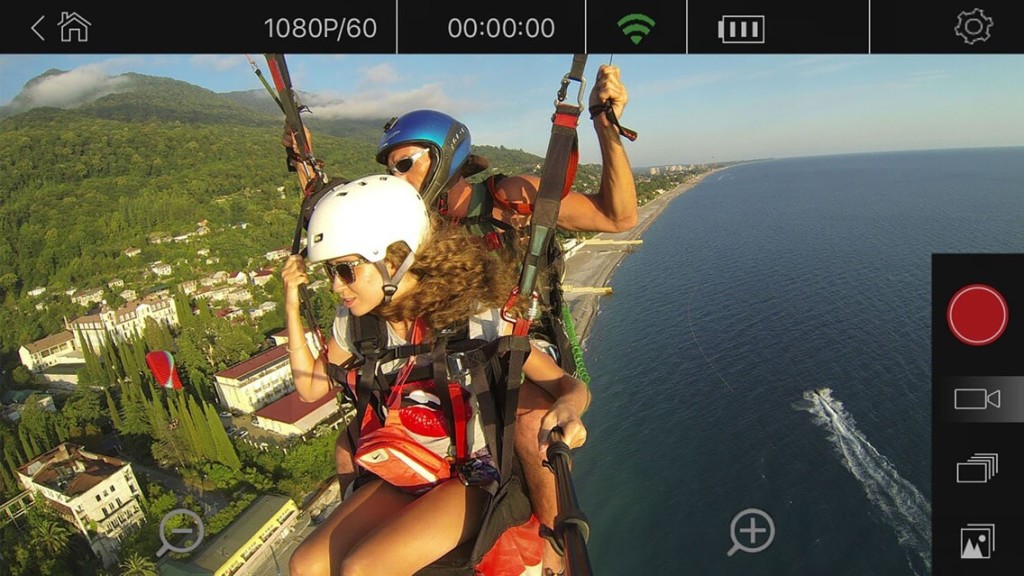 Overview and Company History:
Next up in this review, Muvi is another of the best live streaming platforms focused on OTT media. This online video platform is unique in that it functions as a turnkey appliance for OTT broadcasters. In fact, this model empowers users to launch their own video or audio streaming platform quickly and easily. Additionally, the platform includes an all-inclusive and fully-featured website, mobile, and TV apps.
Basic Functionality:
Muvi is a PaaS-based live video streaming platform with an all-in-one OTT solution. Their OTT Multi-Screen Video Streaming service allows businesses to launch white-label multi-device video streaming, video on demand (VOD), and audio streaming. The platform includes fully managed, end-to-end solutions, all controlled from single CMS, no coding or IT team required.
Key Features:
With Muvi, you can have your own multi-screen OTT Video On Demand (VOD) platform in an instant. Their video streaming solution comes with a plethora of functionalities and capabilities. The best part is that it is a very simple and straightforward service that doesn't require any coding and development expertise as everything is fully managed from Muvi's end.
Detailed Features:
Custom branding
HTML5 video player
Analytics
DRM and security features
Pros:
Hosting
CDN
Video CMS
Transcoding
DRM
Website and Apps for Mobile and TV.
Cons:
Not user friendly
Hard to integrate or connect
CMS user interface is complex
No China video delivery
Pricing:
First, note that Muvi prices its plans at three levels. The Standard plan, at $319 per month, allows 2000 concurrent viewers, 1TB each of bandwidth and storage, and API support. The Professional plan, at $1,199 per month, increases limits further and adds premium support. An Enterprise plan, which uses a dedicated server, is also available for $3,120 per month. Finally, mobile/TV apps are available at an additional monthly fee. Finally, keep in mind that all Muvi plans incur infrastructure fees.
For more information, check out this third-party review of the platform.
7. Panopto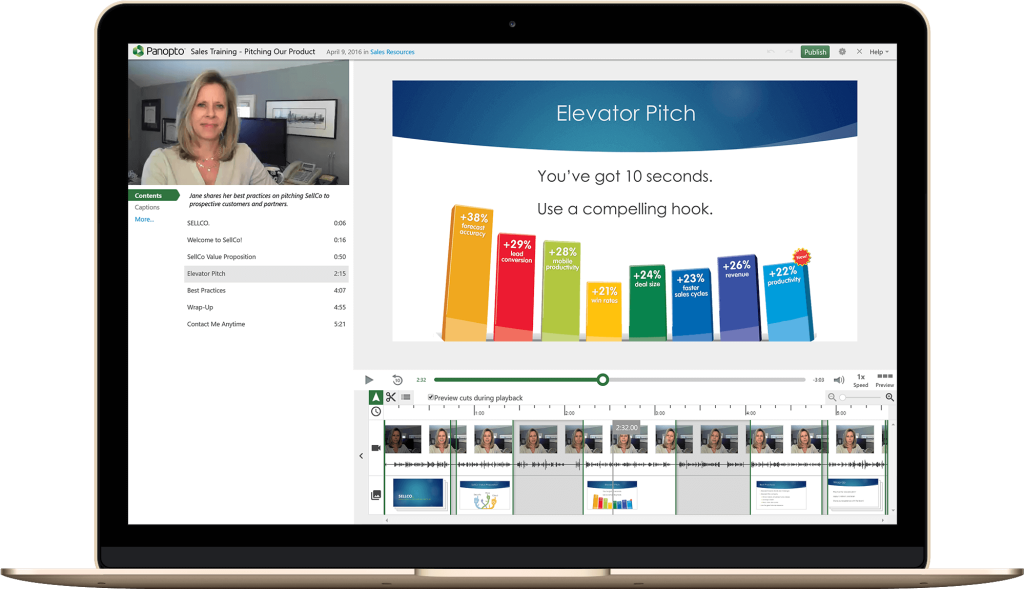 Overview and Company History:
Founded in 2007 in Pittsburg at Carnegie Mellon University as a tech project, Panopto is a video company whose focus is on businesses and universities. This platform enables streaming, sharing, recording, and managing video content. With more than 100 employees in 6 offices around the world, Panopto serves an audience of over 5 million end-users in the e-learning space.
Basic Functionality:
With a primary focus on internal use for online education, Panopto provides powerful tools for creating "internal YouTubes" and integration with Learning Management Systems. Overall, Panopto is a more focused online video organization than the other best live streaming platforms considered here.
Key Features:
With Panopto, users have a single mobile-ready solution for video management, recording, live streaming, video search, quizzing, and analytics. Their video content management (CMS) system allows for the centralization of video streams, playlists, and playback.
Detailed Features:
Lecture-capture and video-search software
Analytics
Access control & security features
White-label streaming
Integration with LMS systems; APIs for further integrations.
Pros:
Audio Content
Document Indexing

Full-Text Search

Video Content
Asset Categorization
Customizable Branding
China video hosting
Cons:
No customizable templates
No image editor

No SEO management

No version control
Pricing:
As with other platforms reviewed here, Panopto does not share pricing plans on their website. Instead, Panopto bases pricing on a licensing model.  Broadcasters pay an annual fee based on the number of users accessing content. For educators, in particular, pricing depends on full-time equivalent student pricing. Plans are available starting at 500 users.
After establishing a contract, you have access to unlimited streaming and storage. However, this aspect may represent a potential downside for some streamers–Panopto does not handle any external-facing video content.
For more details, check out this third-party review of this streaming service.
8. StreamShark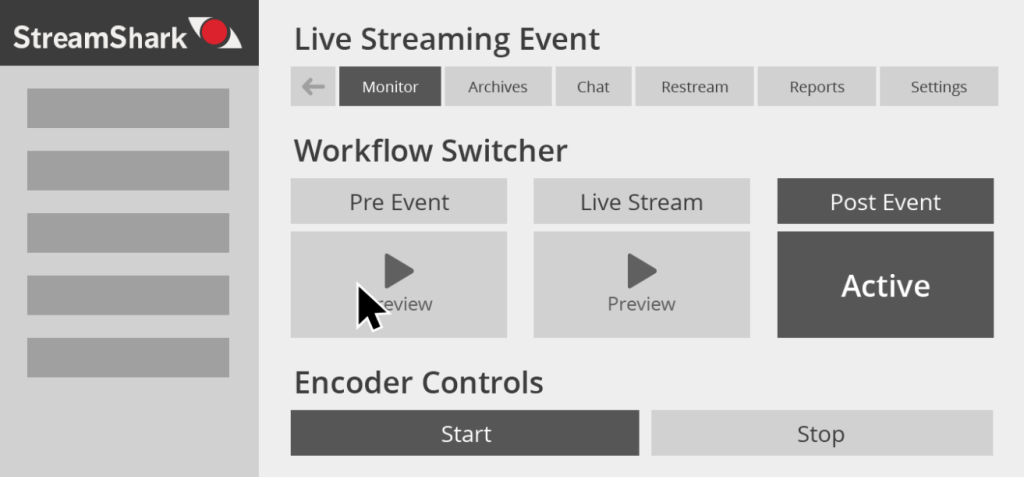 Overview and Company History:
Founded in 2011 from research out of the University of Melbourne, StreamShark is another of the best live streaming platforms providing multi-faceted online video functionality. In fact, StreamShark is a business wing of MetaCDN. This means that the platform specializes in fast and innovative content delivery.
Basic Functionality:
As a streaming service, this company offers both a consumer-grade (B2C) platform and a distinct enterprise platform for streaming. StreamShark is a technology company with expertise in reliable video stream delivery for global reach. It excels at making the live streams of large scale, high profile events a massive success with viewers having an exceptional viewing experience.
Key Features:
Their live event platform offers users the ability to efficiently and reliably manage the different phases of an event's stream while ensuring maximum reach and reliability of the live stream via its multi-vendor approach and HLS ingests. Additionally, the company focuses overall on providing global video CDN services.
Detailed Features:
Pros:
Localized media ingestion
Video Encoding
Redistribution
Increased storage space
Cons:
No Channel support
No embeddable playlists
Fair to no video analytics
No China video delivery
Pricing:
Monthly live streaming plans with StreamShark begin at $199 per month (geared for individuals) and rise to $999 per month (for businesses).  The more expensive monthly plans (Team and Business) support advertising monetization and lower per-GB costs. Additional features come at each plan level, including privacy controls, viewer analytics, and real-time stats. Lastly, Enterprise solutions are available, with custom pricing; they include the greatest number of features (at a higher cost).
For more information, check out this third-party review of the platform.
9. Wowza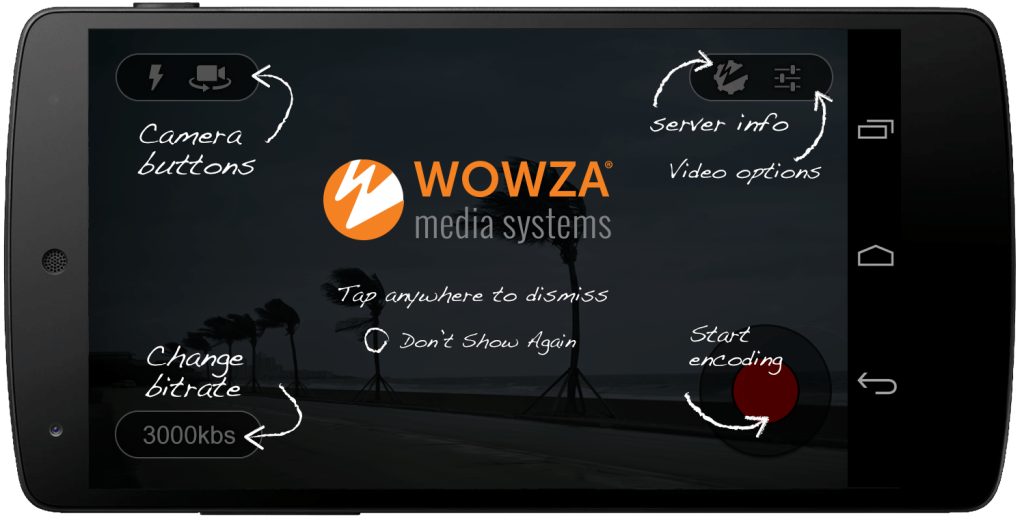 Overview and Company History:
Founded in 2005 by David Stubenvoll and Charlie Good, Wowza is a bootstrapped start-up, with live and on-demand live streaming capabilities to phones, tablets, consoles, focusing on greater accessibility, further flexibility, and the best cost-effectiveness.
Basic Functionality:
Wowza offers two main products, the first of which is the Wowza Streaming Engine. This product is widely used in the industry for self-hosted streaming. Wowza video streaming services, however, come with the Wowza Streaming Cloud offering. The Streaming Cloud functionality includes a variety of features aimed at providing low-latency content access to global audiences of all sizes.
Key Features:
Wowza live streaming platform's core capabilities help developers, event producers, and technical entrepreneurs deliver live streams to their viewers/customers through third-party integration, captioning, API, and more.
Detailed Features:
Cloud management portal
Up to 4K streaming
Wide range of security options
APIs available
Live stream recording
Pros:
Audience Engagement
Performance Monitoring
Robust security
Mobile Screen Support
Video Streaming
Video Looping
China video delivery
Cons:
No Multistreaming
No Session Recording
No Video Monetization Tools
No Multiple Camera Feeds
No Audience Analytics
No Event Scheduling
Pricing:
Wowza Streaming Cloud offers four distinct pricing plans and services: Live Event Pricing, 24/7 Pricing, API-based Pricing, and Ultra-Low Latency Pricing plans. Within Live Event Pricing, monthly plans start at $49 per month. This tier includes 500 GB of bandwidth and 10 processing hours. The Standard Plan is $199 per month, with 50 processing hours and 3 TB of bandwidth. The Plus plan is $499/month and increases bandwidth to 7 TB and processing hours to 150. Lastly, the Premier plan ($999/month) includes 15 TB of bandwidth and 350 processing hours. All of these Live Event plans include full brand control, multi-bitrate streaming, and HD and UHD streaming.
For more details, check out this third-party review of the platform.
10. Kaltura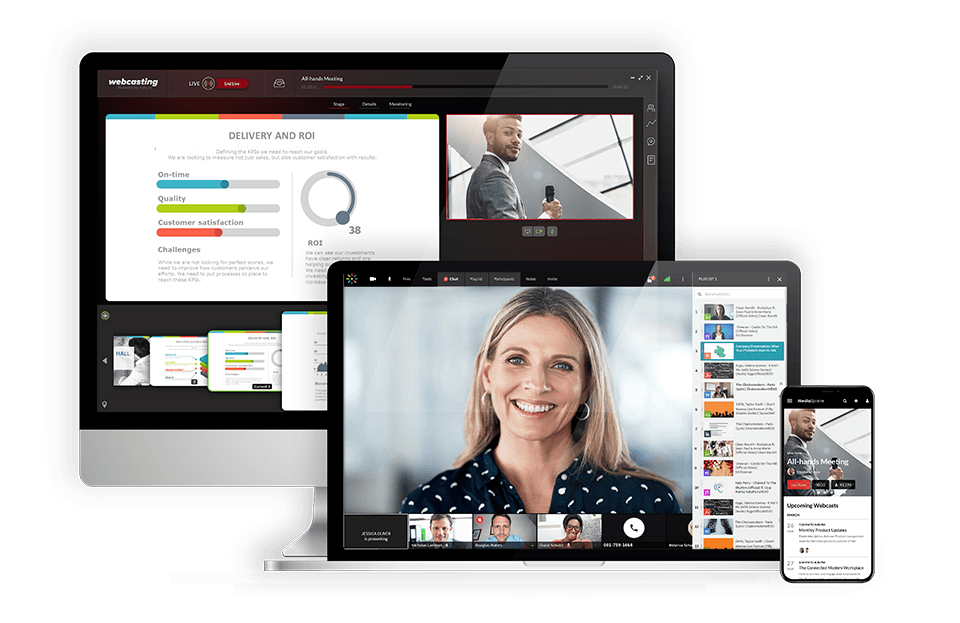 Overview and Company History:

With a video management foundation in its open-source software, Kaltura offers a unique focus in the live streaming market. Historically, this company has worked most extensively with educational institutions.
Basic Functionality:
While the Kaltura software is free, it requires an infrastructure of servers for hosting and distribution. This platform represents an alternative to the self-hosted model (e.g., Dacast). That said, Kaltura offers cloud-based video hosting and distribution services for both VOD and live streams.
Key Features:
Kaltura shines when it comes to extensibility. The open-source nature of their software means that a community of users create and share countless add-ons and integrations.
The downside of Kaltura's extensibility, however, is that the platform can be confusing to use. With so many different features, it can be overwhelming for beginner users.
Detailed Features:
Multi-bitrate and adaptive streaming are included
Global content delivery via a combined CDN approach (with the option to bring your own CDN)
Tech support via a ticket-based system, which is slower than chat or phone
Video API access
Security features, including a range of authentication and encryption options
Monetization, including all major models (subscription, advertising, PPV streaming)
Pros:
Many available features
Good monetization options
Robust security
Cons:
No phone or chat support
Highly complex
No China video delivery
Pricing:
Kaltura doesn't publish pricing information on their website. However, some users have said that plans start at about $1000 per month and go up from there. For more details, you can read about this platform's pay-for-what-you-use pricing model.
Conclusion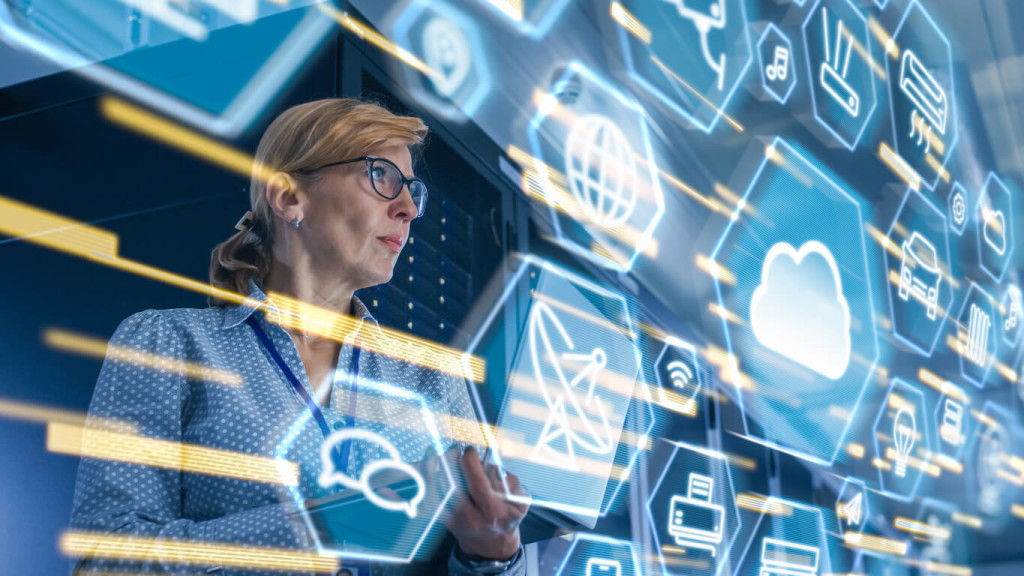 As we've discussed, there are a lot of capable streaming solutions on the market. As a result, however, it can be challenging to choose the right fit for you from the best live streaming platforms.
We hope this article has helped you to get a better idea of the streaming platforms available. Most importantly, we hope you've had success in narrowing down your live streaming service provider.
Still not sure which streaming service to choose? We highly recommend taking advantage of free trials for the best live stream platforms. 
On that note, why not start today with the Dacast 30-day free trial? Sign up today to begin streaming live in a matter of minutes. No credit card required.
Any questions, comments, or additions? Let us know in the comments section below. For exclusive offers and regular tips on live streaming, join our LinkedIn group.