The video streaming industry is growing rapidly. As a broadcaster, you want the ability to keep your viewers focused on your content. With white label-video streaming, you can nix third-party branding and advertisements that often come with free video hosting platforms, and put the focus on your brand.
White-label video platforms give you the power to create a distraction-free video player. Gone are the days of third-party restrictions that interfere with your content and viewers' experience. 
Today, we'll walk you through the hows and whys of white-label video streaming for your business or organization. Our goals are to equip you with the knowledge, tools, and confidence that you need to choose the white label VOD and live streaming platform that works best for you.
Table of Contents
What is a White Lable Video Platform?

Benefits of Using a White Label Video Player

How to Customize Your HTML5 Video Player

White Label Video Player Monetization

Conclusion
What is a White Label Video Platform?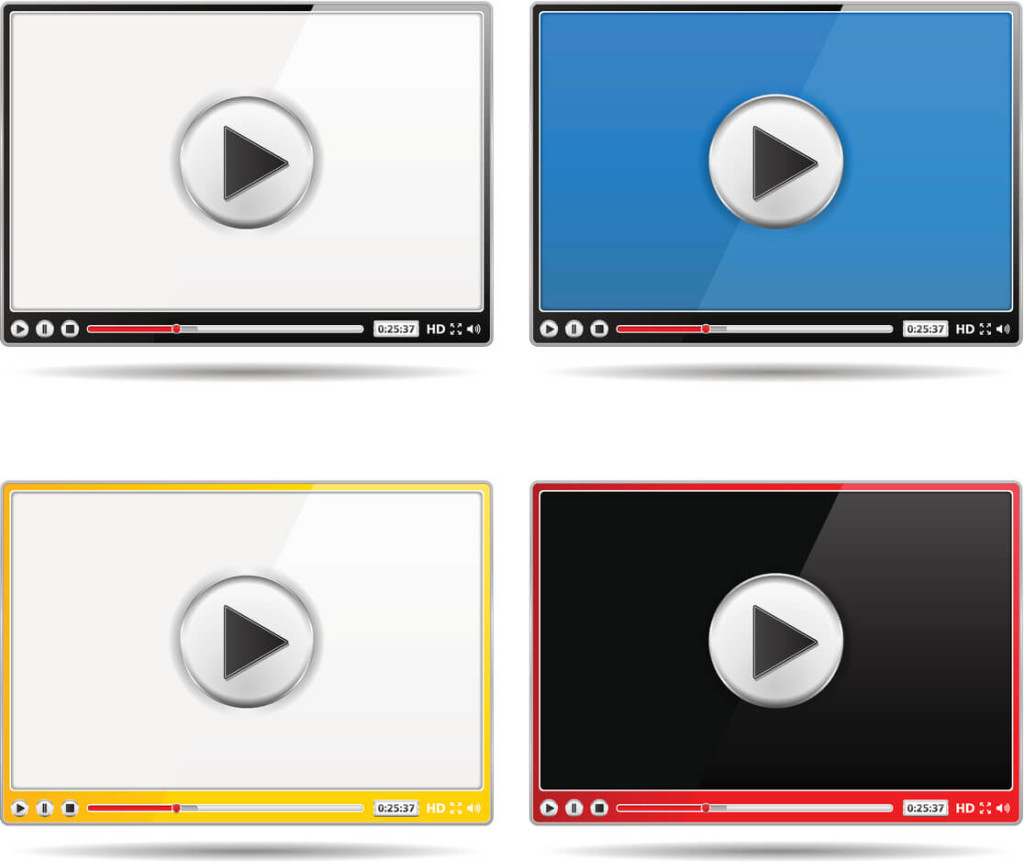 In the business world, a white label product is manufactured by one company and sold to other companies to be repackaged and sold as their own.
In the streaming world, white label video streaming means broadcasting your content without obvious logos or links that lead back to the provider's page. 
A white label video platform is an online video platform that is equipped with a white label video player and the tools to customize it to make it your own.
White label players are nothing new. JW Player and Flow Player, for example, have been serving this need for years to those tech-savvy enough to implement them. The integration of white label players into video platforms, however, is still fairly new in the streaming world.
With newer integrations with easy-to-navigate video platforms, white label video streaming no longer requires a technical background to get started. This means that more broadcasters than ever can benefit from white label players in order to promote their unique online video content.
Benefits of Using a White Label Video Player
In terms of the business benefits of white label video streaming, the list is miles long. White-label platforms don't just provide clean and professional video players to broadcasters. These platforms also offer additional flexibility for branding, video monetization, organization, and more. 
In particular, white-label video streaming means you can attach your own logo to your video content. This feature helps to foster greater recognition of your product or content to your viewers. Finally, white label services support aesthetic and functional customization of your content and page. Some examples of cosmetic customizations include colors and dimensions.
The Dacast service prioritizes white label functions and features. The grounding idea is that broadcasters maintain ownership of their own content throughout the streaming process. This ownership is true both from a legal perspective and from the perspective of your viewers.
Unlike free providers like YouTube, Dacast does not claim ownership of your content. Likewise, Dacast does not void any of your rights as a broadcaster. Our video player is free of Dacast logos and provides ad-free streaming. Instead, you have full branding control of your content with a fully customizable and embeddable HTML5 video player.
How to Customize Your HTML5 Video Player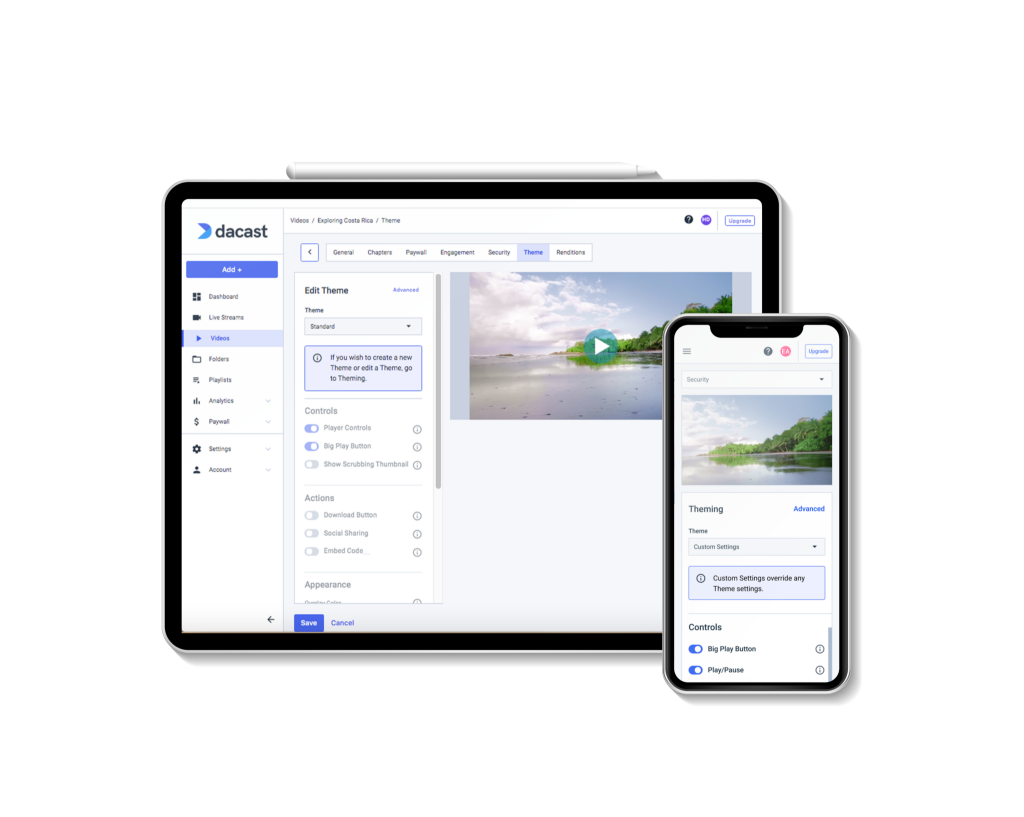 To create a transparent streaming solution, the Dacast player is completely customizable. 
The platform offers an array of preset features and settings to choose from in addition to total video API. That means that if there isn't a setting that helps you customize an aspect of the video player, you can program it manually.
You can add a theme to your media player and easily alter it to match the look and feel of your existing website. You can also save themes to your account. This makes it quick and easy to have many channels with the same look and feel. It also means your viewers are guaranteed a more consistent experience when accessing your content.
White Label Video Player Monetization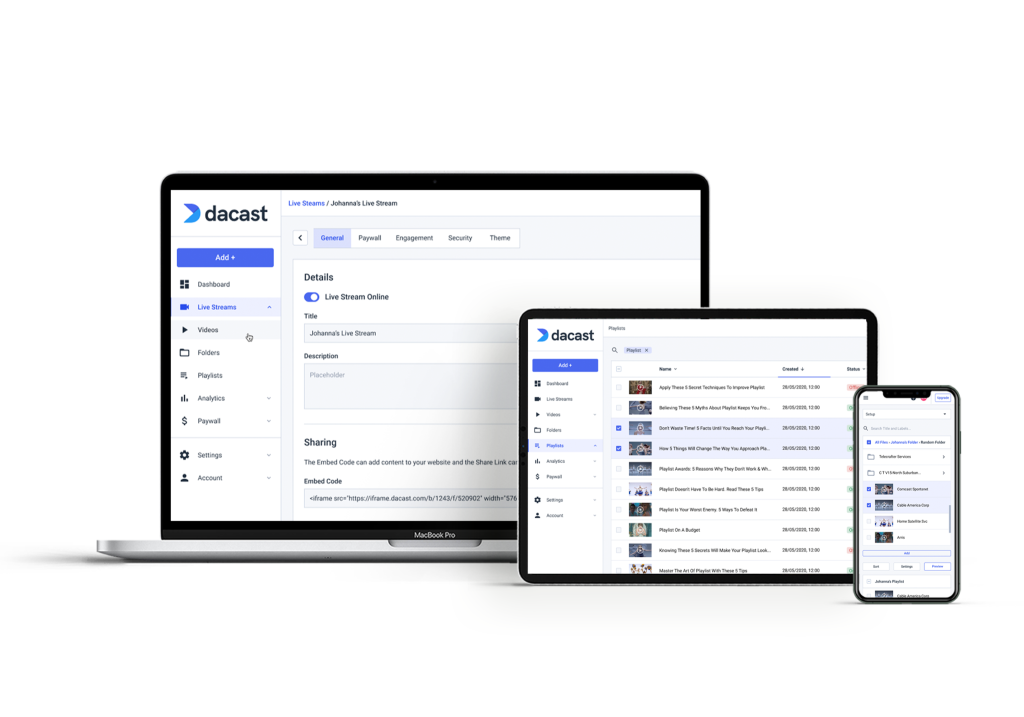 The Dacast platform includes white label video monetization with an integrated paywall. With the built-in paywall, you can handle payments right in the player and your viewers can easily pay for video content before they access it. This integration allows you to control rates, offer promo codes, and provide longer time windows for fast and easy access to your content.
Please note that due to legal obligations, in cases where a party must be represented on the transaction the video paywall feature can't be completely white-labeled. Depending on your solution, a given transaction may require mention of said party. You can contact Dacast support directly for further questions about this aspect of white-label video streaming. If the transaction involves a credit card, the email receipts will also have to reference Dacast. This is because the company also appears on the credit card statement. For PayPal users, there will similarly be a reference to their service and site. For broadcasters requiring no mention of Dacast at all, we offer the ability to turn off credit card payments and select only PayPal if possible.
Conclusion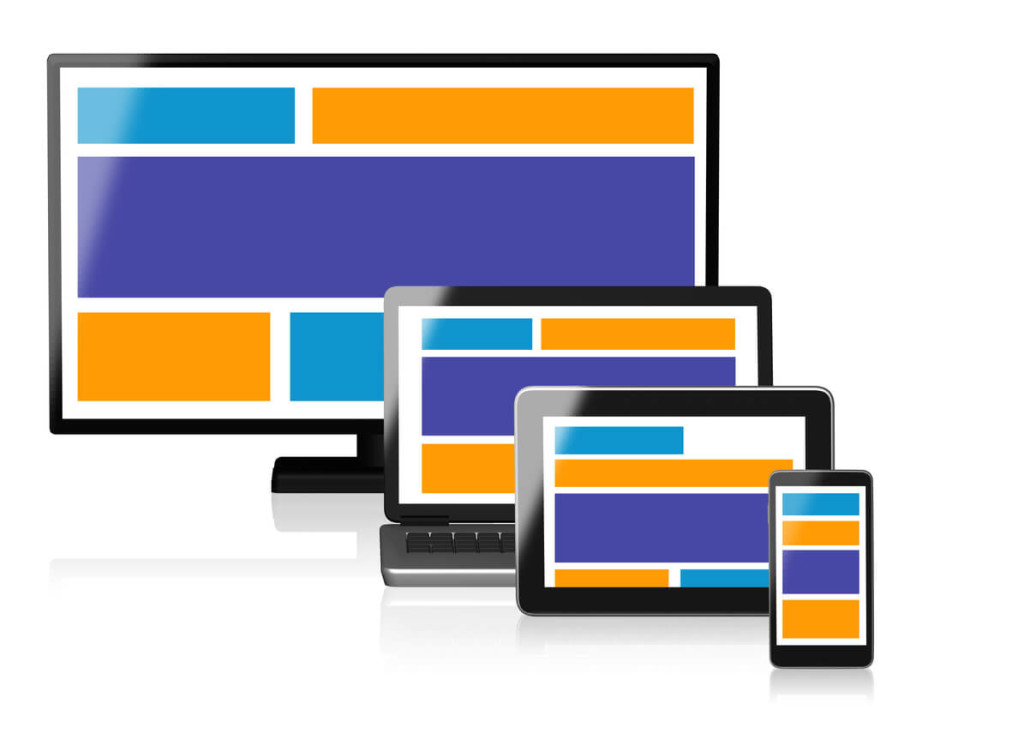 Dacast offers white-label video streaming via a white label player. All Dacast plan levels include this feature, even the Developer plan at just $21 per month. In other words, you never have to pay extra to benefit from our white label services. White-label video streaming is essential for professional broadcasting. It is the only way to really own your content and publish it on a platform with no trace of a third-party host.
With the help of a white-label video platform, you can customize your video player with your branding, preferred colors, paywalls, and more. The content is already yours, and the video player should be, too.
Not sure you're ready to commit to a streaming service right away? Why not take advantage of the Dacast 30-day free trial (no credit card required)? If you're interested, click the button below to test out all the Dacast white-label features for yourself. We'd love to help you get set up today!
For regular tips on live streaming and exclusive offers, we invite you to join our LinkedIn group. Questions, comments, or feedback about this article or other topics you'd like us to cover? We love to hear from our readers, so let us know what you think in the comment section below.
As always, thanks for reading, and good luck with your broadcasts.