Video is a key part of many modern businesses. Whether for corporate training, product launch, or broadcasting live conferences, video can be an integral tool for success. 
In fact, the global business video market is expected to reach $40.84 billion by 2022. That represents an annual growth rate of more than 20%.
This brings us to a key question for businesses starting with video or dissatisfied with their current provider: which video hosting sites should you consider?
In this post, we offer a comparison of six top video hosting sites. We'll provide a brief review of online video platform basics, feature highlights, and price considerations for each service. 
This post has been updated to reflect the most up-to-date information as of September 2020.
Table of Contents
What is a Video Hosting Site?

Top 6 Video Hosting Platform Comparison

Conclusion
What is a Video Hosting Site?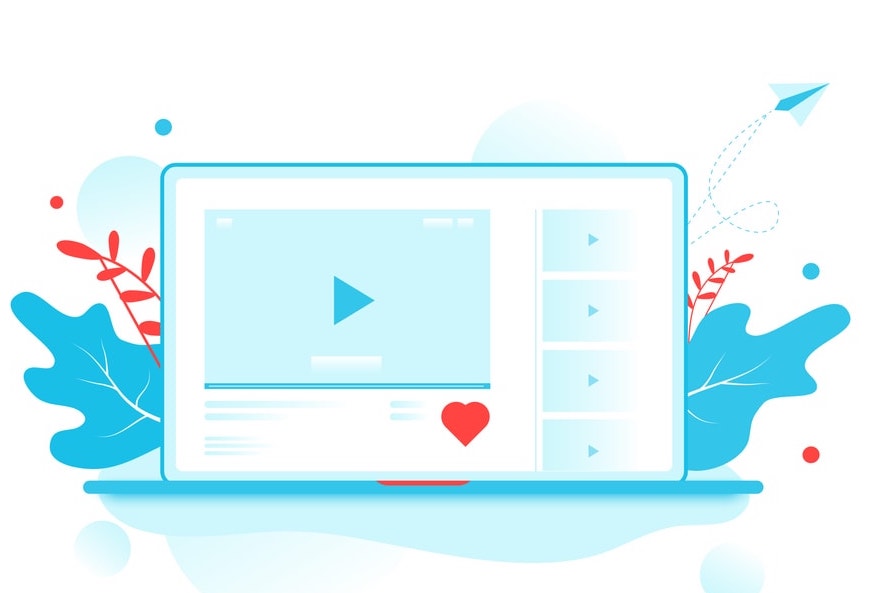 A video hosting platform provides basic tools for uploading and sharing video content—for example, embedding video on your website. A video hosting site is also referred to as an online video platform (OVP).  
These solutions often provide tools for hosting videos, managing your content, generating revenue, analyzing performance, and more. Security tools, white-label capabilities, APIs, and customer support are also among the most coveted video hosting tools.
When it comes to professional broadcasting, viewers do not access content directly from the video hosting site. Rather, they view content on an embedded video player that might be found on the broadcaster's site or mobile application.
Top 6 Video Hosting Platform Comparison
Choosing a video hosting site can be hard since there are so many options to choose from with such a large variety of features. There is also a wide range in pricing and associated costs since the budget is a major consideration for most professional broadcasters.
We're going to compare six of the top video hosting sites. Each of these video streaming platforms is a longstanding competitor in this marketplace. 
With this information in mind, let's dive into our comparison.
1. Dacast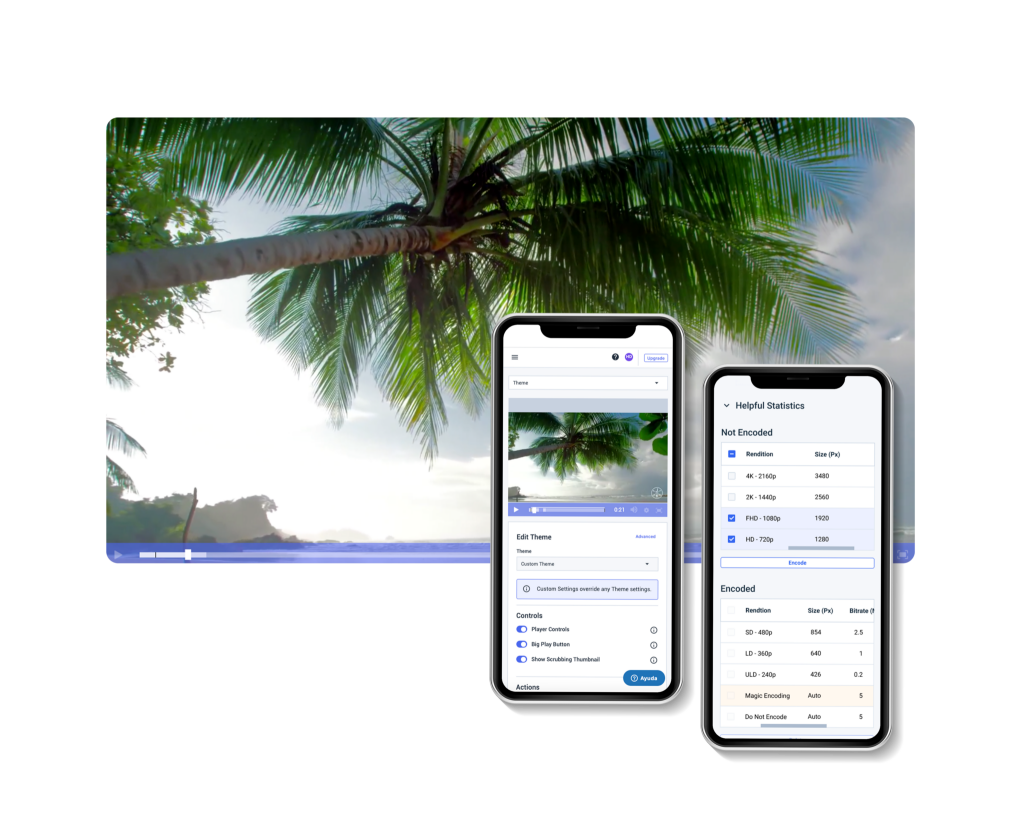 Since it's launch, Dacast has grown steadily and is now a premier video hosting site for businesses. 
Our service has been honored by Streaming Media Magazine as one of the top 50 online video platforms for 7 years in a row. 
Dacast has been awarded the title of Best Small/Medium Business Video Platform in the Streaming Media Readers' Choice Awards several years in a row.
Highlights
Other Notable Features
Price
Dacast offers three standard pricing plans in addition to the option to custom high volume plans. The most basic plan is the Developer plan and it is priced at $21/month. The next plan is the Event plan which runs at $63/month. The most inclusive plan is the Scale plan which runs at $188/month.
To find out which option would be best for you, please check out our bandwidth calculator.
2. Kaltura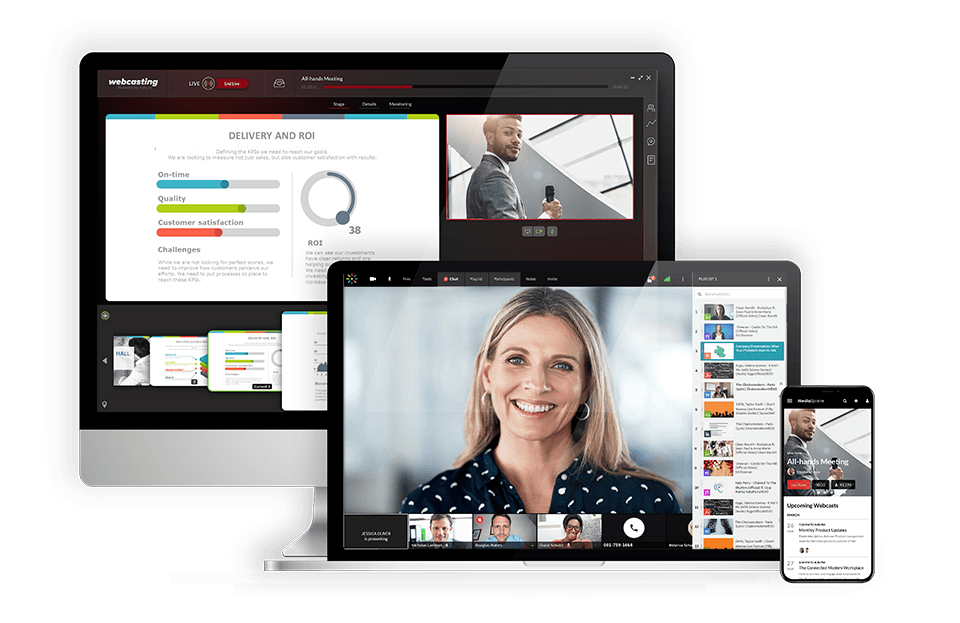 As the first open-source online video platform, Kaltura's technology is absolutely groundbreaking.
It is fully customizable, which is great for established broadcasters or businesses with a well-rounded development team. 
However, the customizability of this platform is a double-edged sword. Since every moving part of this platform can be changed out, it is very complex and not a great option for beginners.
The service provides hosting and management to businesses and educational institutions.
Highlights
Delivery

: Kaltura operates with a variety of powerful CDNS. You can view the complete breakdown of CDNs and uses

on their website

.

Management

: Since it is open-source, you can build your own video CMS on Kaltura.

Security

: Includes a range of security options, such as DRM and encryption.

API

: Fully customize your video hosting experience on Kaltura with APIs.

Monetization

:

You can monetize videos with integrated tools.
White-label

: Kaltura's white-label video player is totally customizable.

Support

: Kaltura does not offer phone or chat support.

Analytics

: Includes a range of analytics tools and can export data to external dashboards.

Video Player

: PlayKit JS Player
Other Notable Features
Flexible

: The Kaltura model allows you to fully customize your video hosting experience thanks to video API.

Management

: Built around the open-source Kaltura Management Console, which provides tools for organizing content, publishing, tagging and more.

Interactive

: Make content interactive with various tools.
Price
Kaltura uses a pay-as-you-go business model, meaning you only pay for the services you need. As a result, Kaltura pricing can be complex since it's dependent on the modules you choose to use, your bandwidth requirements, and more. 
There is no public pricing information available at this time, so you must contact Kaltura's sales department directly for a quote.
3. Wistia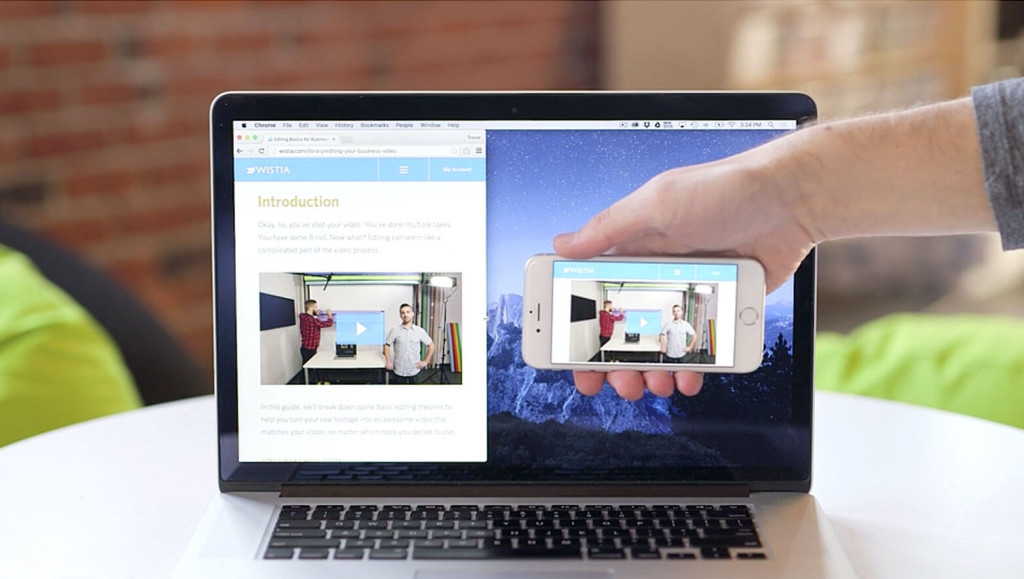 Wistia is a business-focused video hosting site that emphasizes video marketing. 
Wistia offers two main products: Marketing and Soapbox. The Marketing product is a video hosting site with some typical online video platform features. Soapbox is focused on assisting in the video creation process.  
Please keep in mind that neither product offers live streaming solutions.
Highlights
Delivery

: 

Management

: Wistis uses an

advanced video CMS

.

Security

: Access security tools to protect your content from unwanted viewers.

API

: Developers have access to API tools on Wistia.

Monetize

: Wistia uses integrated paywalls from InPlayer and Cleeng for video monetization.

White-label

: Use custom colors and controls to match your brand. 

Support

: The Wistia "Happiness Team" is available for customer support.

Analytics

: Includes a range of analytics tools to assess the success of your content. This includes a cool "heatmaps" feature to show which parts of videos are popular.

Video Player

: JS Player
Other Notable Features
Lead Capture

: Wistia has tools to help turn views into sales and leads.

Channels

: Helps you launch a custom video portal quickly.

Marketing Integration

: Wistia includes some tools for integration with common marketing automation platforms like HubSpot.

VOD Only

: Wistia does not support live streaming.
Price
Wistia has three different pricing options: Free, Pro, and Advanced.
The Free plan includes all of the standard Wistia features, but it is very limited. It is suitable for businesses that are just getting started. The Pro plan costs $99/month and it is limited to 10 videos. Additional videos cost $.25 apiece.
The Advanced plan includes unlimited streaming. This plan is priced on a case-by-case basis.
4. Panopto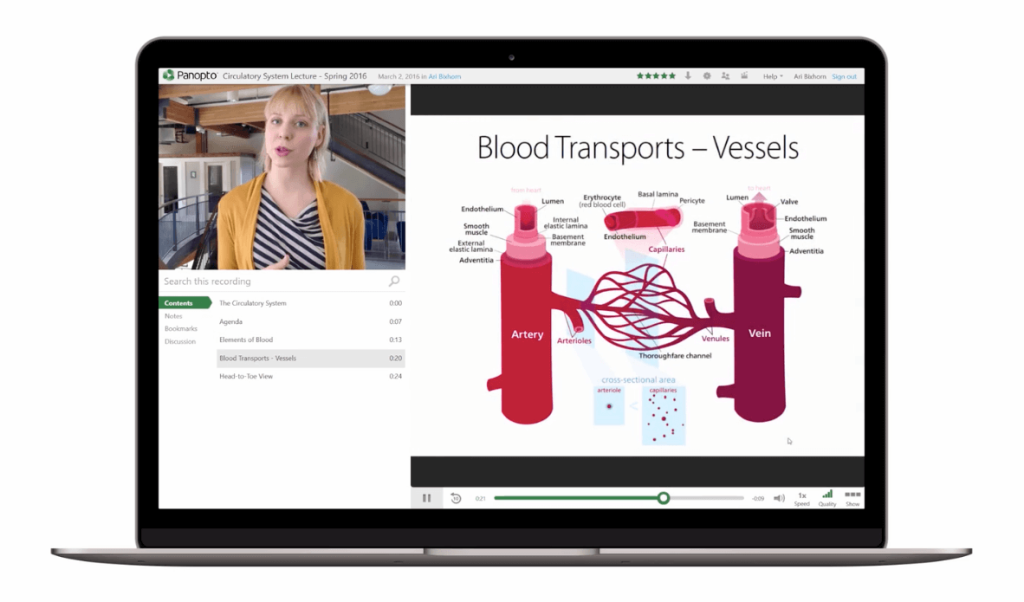 A video streaming host by design, Panopto first launched in 2007. Since then, the service has focused on providing solutions for universities and businesses.
Panopto advertises its platform as a YouTube replacement. Therefore, they offer a video portal for users.
The structure of Panopto's platform makes it best suited for hosting videos that are meant for internal use.
Highlights
Delivery

: WIth Panopto, you can bring your own CDN or use their ECDN.

Management

: Panopto is known for its user-friendly video CMS tools.

Security

: Panopto includes a variety of security features to keep your content safe. 

API

: Panopto supports video API access.

Monetization

: Video Monetization is available with InPlayer integrations.

White-Label

: Videos are fully white-labeled, but players have limitations on customization capabilities.

Support

: 24/7 tech support is included with all plans.

Analytics

: Includes a range of analytics tools to measure the success of your content.

Video Player

: 
Other Notable Features
Unlimited Internal Streaming

: Leverages corporate intranet to reduce bandwidth costs.

In-Video Search

: Uses speech recognition to help find content inside videos.

Editing

: Web-based video editing tool is included. 

E-Learning Tool

: Panopto includes tools for e-learning including a built-in learning management system.
Price
Panopto has pricing plans for both businesses and schools. They currently offer a Basic plan that is free and a Pro plan that is $14.99/month for each business and education. 
These packages are extremely limited, so Panopto also offers an Enterprise plan that has unlimited streaming. For a demo and a quote, please constant Panopto directly. 
5. Brightcove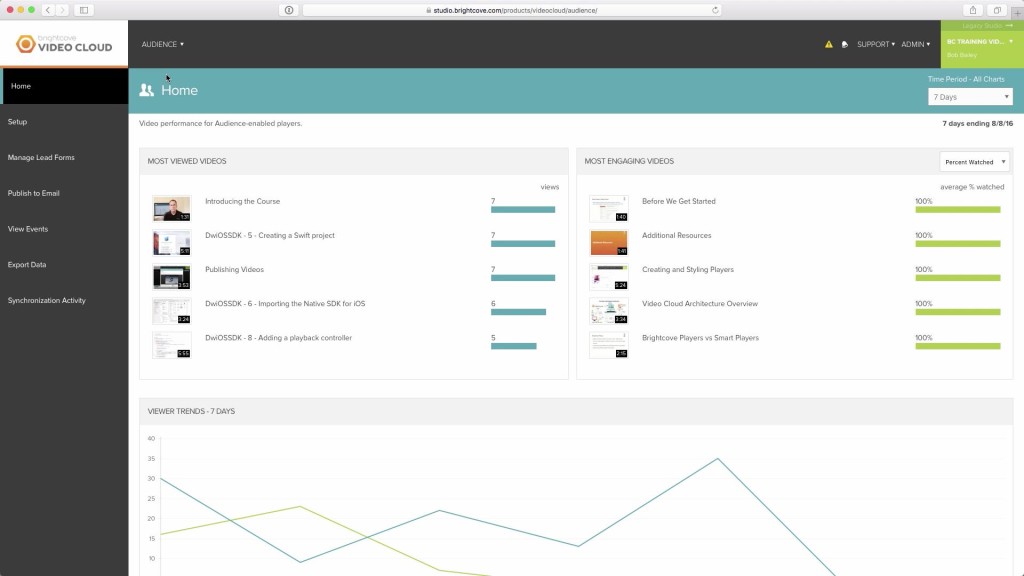 One of the oldest video platforms on the market, Brightcove was founded in 2004.  
Brightcove divides its service into three different segments: monetization, marketing, and enterprise communications. Based on that distinction, each plan offers distinct features and integrations to support users in search of each specific solution.
Highlights
Delivery

: Brightcove offers global content deliver from 

Management

: Video CMS available with integrations.

Security

: Various security features are included. This includes domain restrictions.

API

: Brightcove offers full API access.

Monetization:

Support for video advertising (AVOD), pay-per-view (TVOD), and subscriptions (SVOD). 

White-Label

: Brightcove uses a white-label HTML5 video player.

Support

: Ticket-based tech support is available.

Analytics

: Includes a range of analytics tools to measure the success of your content.

Video Player

: Video.js
Other Notable Features
SSO

: Support for Single-Sign-On makes authentication easy for businesses.

Cloud Transcoding

: Automatically encodes video into multiple renditions.

CRM Integrations

: Streamline your workflows with your different programs accessible in one platform.

Modular Tools

: Add on extra features and external integrations for an added fee.
Price
Brightcove offers several different plans for broadcasters with different goals. However, in order to get an estimate for Brightcove, you must contact their sales department directly.
6. Vimeo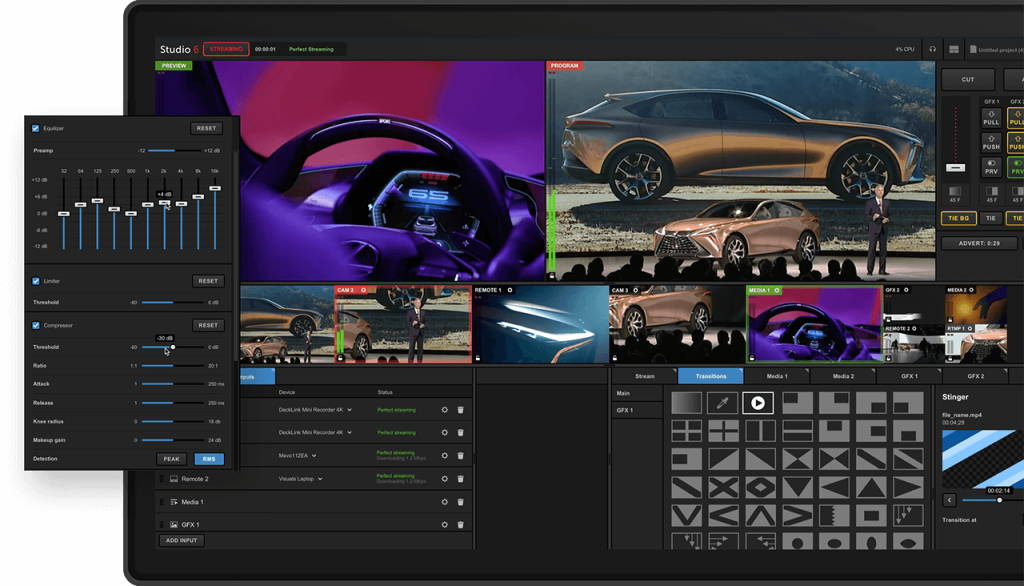 Vimeo is a longtime player in the online video space. However, in the past, the company focused on free consumer-grade video hosting. 
It served as a kind of an avant-garde YouTube alternative for creatives and filmmakers. Over the past few years, Vimeo has pivoted to focus its business model on professional video hosting sites.
Highlights
Delivery

: Vimeo uses multiple CDNs including Akamai and Amazon's CDN.

Management

: Vimeo has an easy-to-navigate video CMS.

Security

: Various security features are included. This includes password protection.

API

: Vimeo has API tools for developers.

Monetize

: Vimeo offers pay-per-view monetization.

White-label

: Vimeo allows the removal of their logo and video player customization only on their higher-tier plans.

Support

: Tech support is available, but not 24/7, and not on-demand.

Analytics

: Includes a range of analytics tools to measure the success of your content.

Video Player

:

 
Other Notable Features
Creative Collaboration

: Private review sites ideal for client feedback.

Unlimited Bandwidth

: No limits on bandwidth on advanced plans, but basic plans have weekly upload limits.

Easy-to-Use

: Suitable for broadcasters that are new to the game.

H3> Price
The Vimeo offers four distinct pricing plans: Plus ($7/month), Pro ($20/month), Business ($50/month), and Premium ($75/month).
Vimeo also offers a custom-priced Enterprise plan for businesses with greater needs.
Conclusion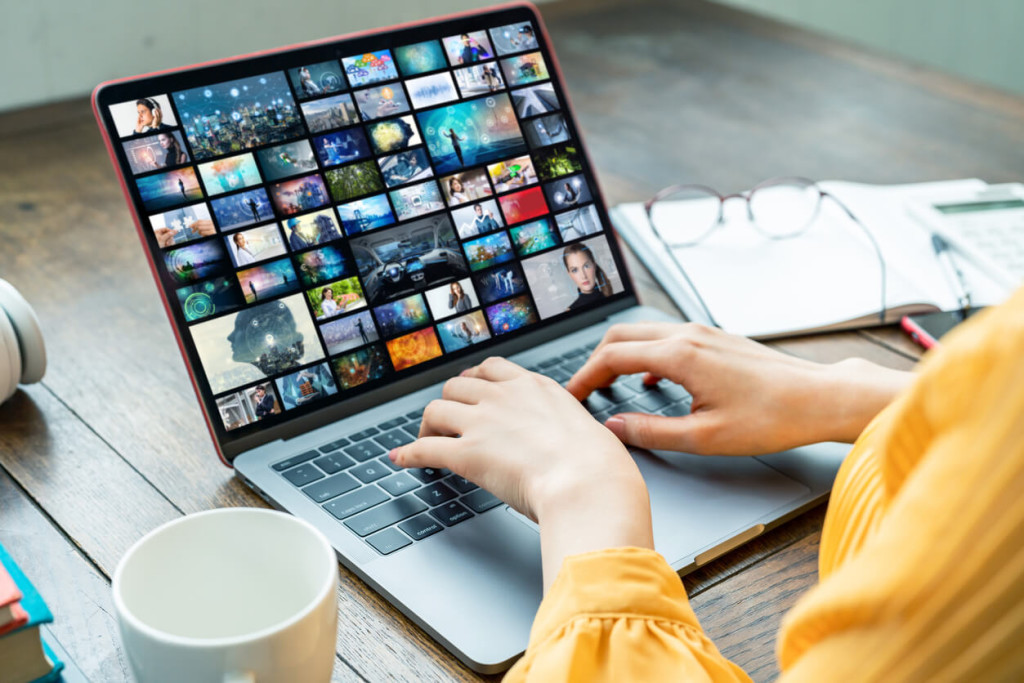 PHOTO: 
CAPTION: Are you ready to choose a video hosting platform?
As you can see, there is so much variety from one hosting platform to the next. 
As a new broadcaster, choosing the perfect one can be intimidating. Our best advice is to solidify your goals and identify which features and tools you need to bring your goals to life. 
From there, determine which platform offers the specific features you need at the price that you're willing to pay.
Another way to find the right online video platform is to take advantage of free trials. Start by trying Dacast risk-free for 30 days. 
Sign up today to start your trial. No credit card required. 
Thanks for reading, and let us know your questions and feedback in the comment section below. We love to hear from our readers, and we'll get back to you as soon as we can.
For more regular tips on live streaming, as well as exclusive offers, you can join our LinkedIn group.