For the past several years, the millennial demographic has consistently increased their consumption of digital video, now spending more time watching videos online as opposed to on TV. Today, the OTT video industry is flourishing with no end in sight.
In 2018, OTT revenue in the United States alone grew by more than 25%. Experts at Streaming Media predict that worldwide OTT revenue will reach $129 billion by 2023. 
As a response to this trend, businesses across all industries are capitalizing on the profits of online video making and distribution. Relatedly, there are more streaming solutions for video hosting on the market than ever before.
Today, we'll discuss why you should invest in a professional streaming service. We will also provide an in-depth review of the top five streaming video hosting solutions on the market.
Table of Contents:
Using Online Video for Business

Video Streaming in Different Industries

Top 5 Streaming Solutions for Video Hosting

Conclusion
Using Online Video for Business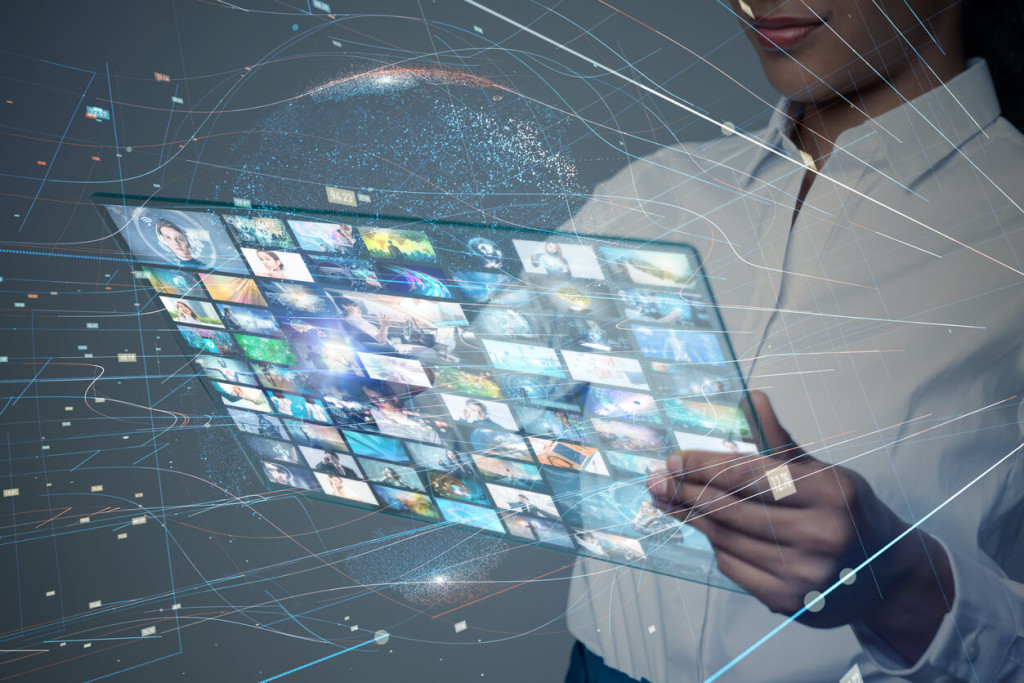 As of 2015, young millennials (ages 14-25) watched more videos on digital devices than on TV. Since then, online video consumption has far surpassed regular TV consumption for all kinds of viewers. Moreover, the broadcasting industry continues to grow. 
Among other advantages, online video streaming comes with fewer limitations than TV (limited bandwidth on the airwaves). Likewise, the global internet user base continues to grow into the billions. And this means that digital video is exploding in all kinds of realms.
While some businesses sell online video content as a product, this is not generally the case. Many businesses and other organizations use online video content for marketing or training purposes. 
Some materials are designed to help businesses reach their target audience, and others are meant to stay internal. You can stream everything from educational content to live conferences.
With the right combination of business video hosting solutions and VOD platforms, you can broadcast live streams and video on demand content. Many professional video hosting platforms use white-label video players, so your content can be embedded and streamed right on your website.
As long as you're investing in the right tools, the options are endless when it comes to video content for business.
Video Streaming in Different Industries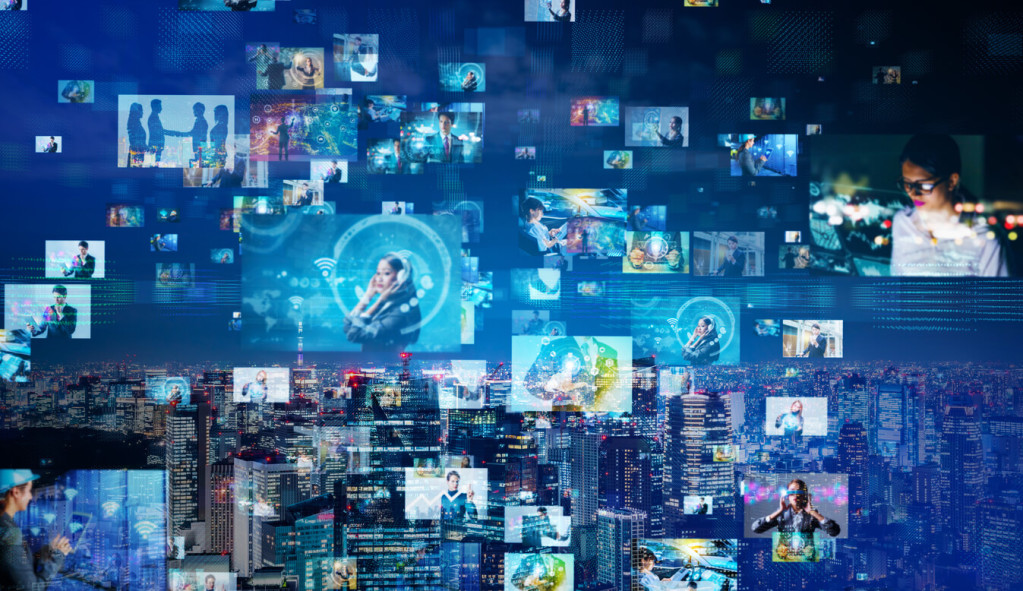 As we mentioned, video content serves different purposes for different businesses. What works for one business may not make sense for another.
In the entertainment industry, Netflix and other similar service providers have contributed to the rise of OTT video streaming. Relatedly, concerts and live sports now stream live around the world, expanding viewership into the millions. 
Corporate users use VOD and live streaming tools for marketing and internal communications. For example, a 2018 study found that 82 percent of viewers have a preference for seeing a live stream over a brand's social posts.
So, what do all of these trends have in common? Taken together, they have sparked the rise of online video content and live streaming in a variety of industries, as well as our daily lives.
Top 5 Streaming Solutions for Video Hosting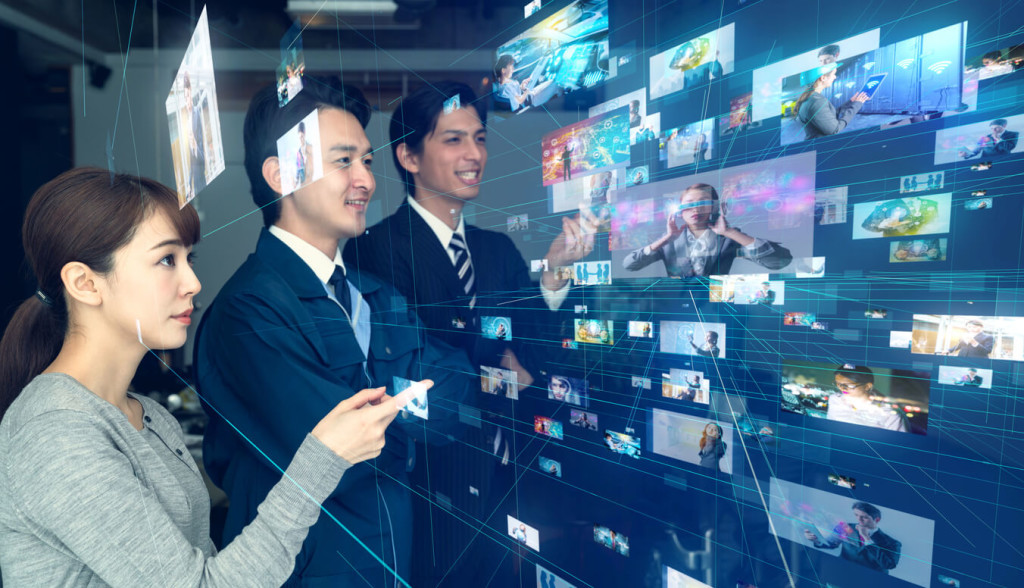 While there are countless free streaming solutions and B2C video platforms suited for content creators, we're going to take a look at five B2B online video platforms that are specifically designed for businesses and professional organizations.
Let's talk about a few of the top streaming solutions for online video hosting and some of the great features they come with.
1. Dacast Review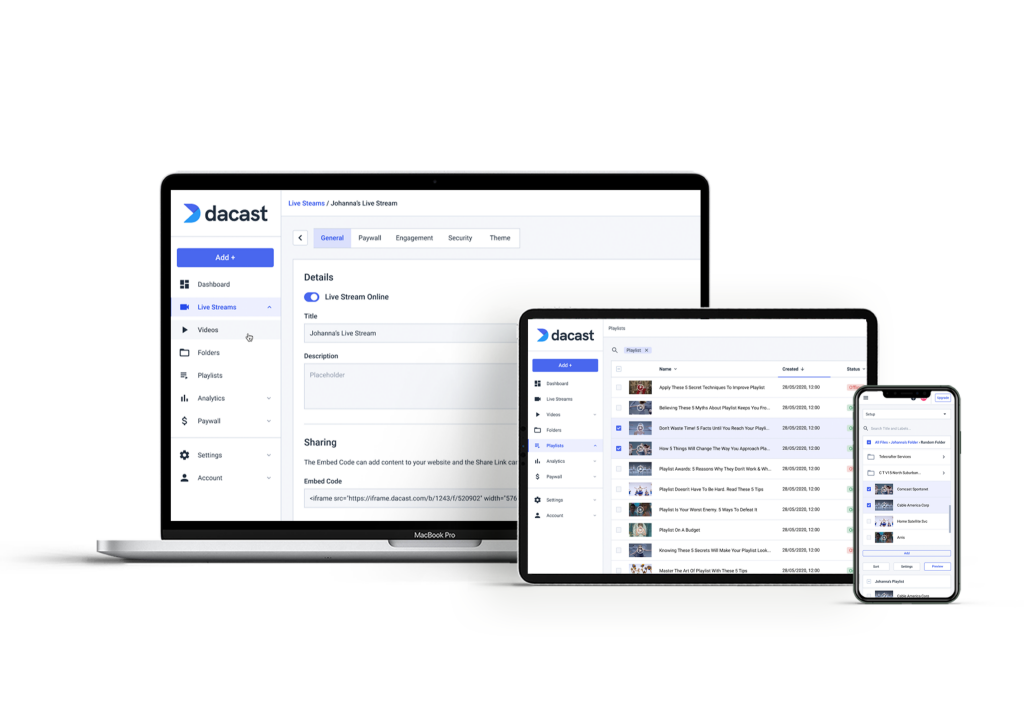 First launched in 2010, the Dacast online video platform offers a broad range of live streaming and video hosting solutions for business and individual users.
More than 155,000 broadcasters have used our streaming solution to create video players on their business websites. 
In 2019, Dacast acquired video hosting platform vzaar. Vzaar is an advanced video hosting service, specializing in VOD hosting. 
Dacast's unified video hosting platform is an excellent option for organizations in the enterprise, e-learning, online media & publishing, and religion sectors.
Basic Functionality:
Dacast is best suited for professional organizations that want to create high-quality live streams and host video on demand content. It offers plans for every budget.
Key Features:
Pros:
Cons:
Requires a bit of a learning curve
Pricing:
Starter Plan: $39/month (includes 100 GB of bandwidth & 50 GB of storage)
Event Plan: $63/month (includes 6 TB of bandwidth upfront and 50 GB of storage)
Scale Plan: $188/month (includes 24 TB of bandwidth per year and 1 TB of storage)
Custom plan: Contact us for custom pricing plans
2. Brightcove Review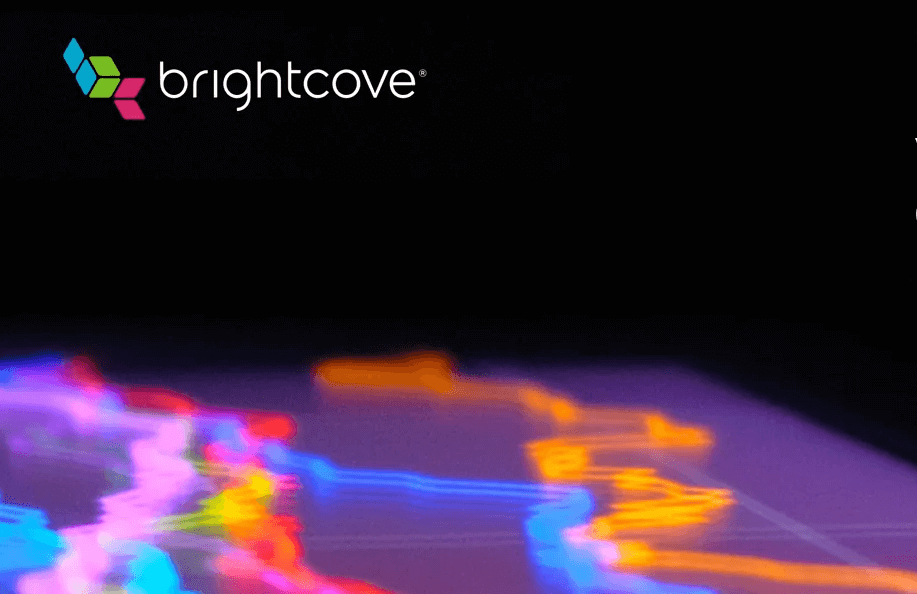 Brightcove is one of the oldest players in the video hosting game. It has been around since the early 2000s and has shifted to serve businesses that need digital marketing tools.
Video Cloud is one of their top products. It is designed for hosting on-demand and live video. This service includes an all-screen video player, monetization tools, and analytics.
In 2019, Brightcove purchased the Ooyala OVP. This service is in the process of being completely merged with Brightcove.
Basic Functionality:
Brightcove offers professional streaming solutions for three primary uses: marketing, communications, and monetization.
Key Features:
Global content delivery

Multi-bitrate and adaptive streaming

Basic tech support

Limited API access

Limited security features

OTT streaming

Cloud transcoding

Best for clients with large budgets 
Pros:
Insightful reports and analytics

Individualized video portals

Powerful CRM integrations
Cons:
Reportedly high price points

Limited monetization features

Live streaming is a secondary solution

Limited privacy and security features

No China video delivery
Pricing:
Brightcove no longer publishes pricing on their website. Please contact them directly for a quote.
3. Vidyard Review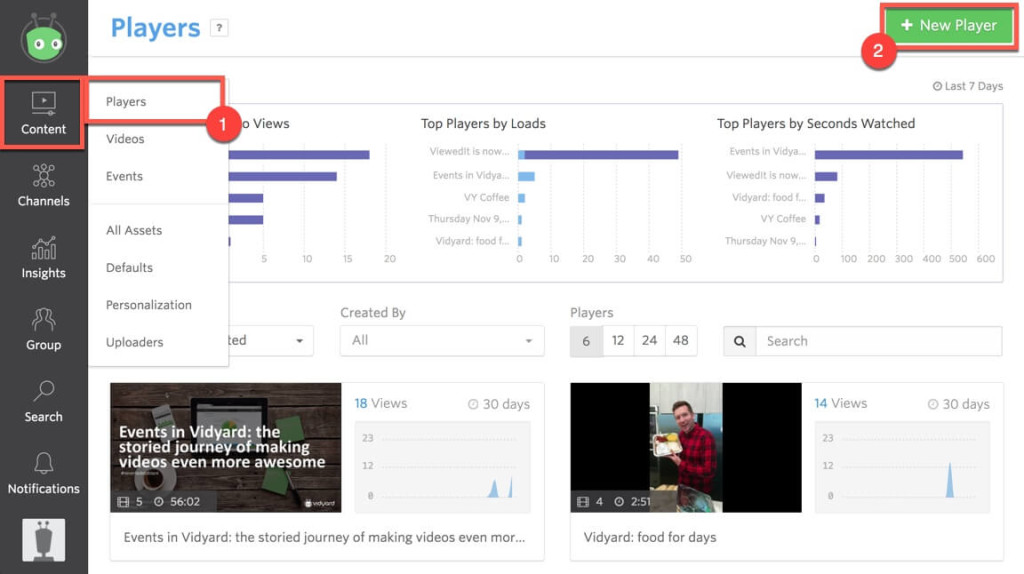 Vidyard is a streaming solution focused on business and lead generation. The platform offers basic video hosting and streaming solutions. 
Since it includes both internal video creation and communication tools, this OVP truly offers an all-in-one solution for businesses.
Basic Functionality:
Vidyard is a great streaming tool for marketing and communication. It focuses on reaching your target audience and generating leads.
Key Features:
Built-in marketing tools (SEO, emails, personalization, analytics)

Interactive viewing 

Lead capture

Video organization and channels

High-grade security
Pros:
Insightful analytics

Great technical support

Fully-loaded with professional broadcasting features

Large user community
Cons:
Complex backend editing portal

Mixed user reviews

No China video delivery
Pricing:
Marketing Packages
Free Forever

: Free

Pro Package

: $15/month

Starter Package

: $150/month

Plus Package

: $850/month

Enterprise Package

: Custom pricing
Sales Packages
Free Forever

: Free

Pro Package

: $15/month

Starter Package

: $80/month

Enterprise Package

: Custom pricing
Corporate Communications Packages
4. Vimeo Review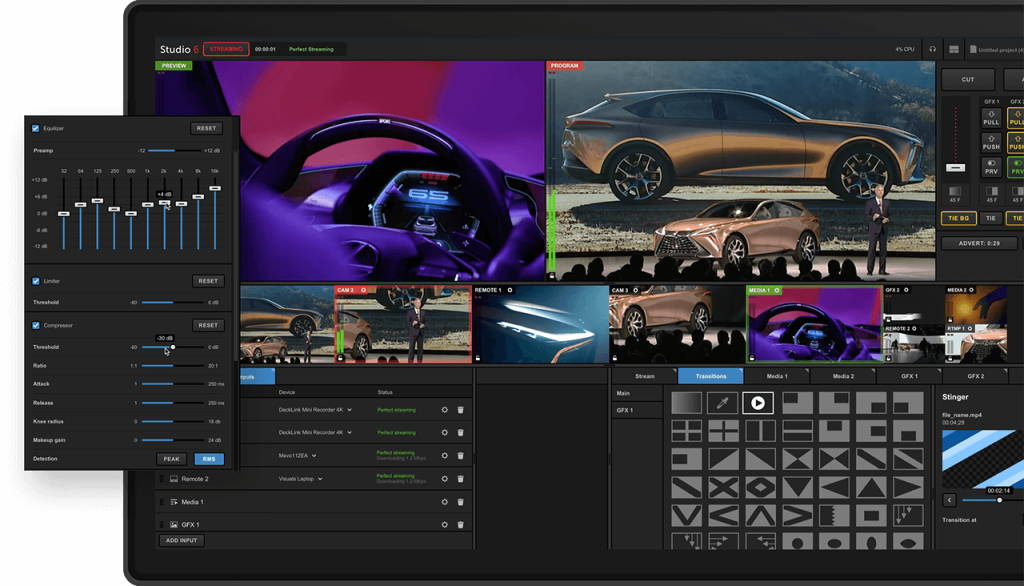 The Vimeo online video platform originally launched in the early 2000s, but it has spent over a decade developing the powerful solutions it offers today. In its early years, Vimeo catered mainly to the creative market. 
In recent years, the platform began to shift toward the B2B sector. This platform caters to large-budget operations and takes a high-end premium approach to its streaming service.
Today, Vimeo hosts over 10 million live events for professional organizations each year. 
Basic Functionality:
Vimeo serves B2B businesses. It supports live streaming and video-on-demand hosting.
Key Features:
Video CRM

Powerful analytics

High-Definition Streaming

Lots of storage

Top-notch security
Pros:
Unlimited events and viewers

Ad-free streaming

Sleek and professional platform

Insightful analytics and reports

TVOD monetization
Cons:
Generates less traffic to videos than other platforms

No China video delivery
Pricing:
Plus plan: $7/month
Pro plan: $20/month
Premium plan

: $75+/month

Enterprise plan: Custom pricing
5. Wistia Review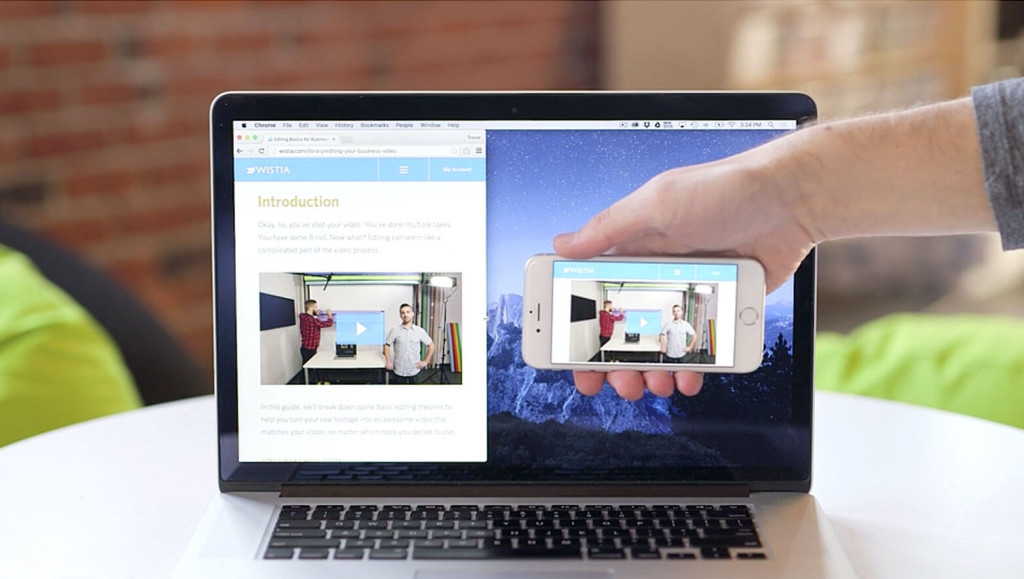 Founded in Massachusetts in 2006, Wistia provides streaming solutions for video hosting geared for businesses. 
This "TV-quality" streaming solution is loaded with tools that focus on driving engagement via video. These interesting features include built-in video editing tools, marketing features, and organization solutions. 
This online video platform does not support live streaming.
Basic Functionality:
The main purpose of Wistia is to host, edit, and broadcast video content for professional marketing purposes.
Key Features:
Video CRM

Custom video player

Viewing without ads

Organization features

"Up Next" feature

Marketing tools

Powerful analytics

SEO tools
Pros:
Ad-free streaming

Great customer support

Some customization with branding 

Reports and analytics

Marketing features

Video SEO
Cons:
Limitations on customization

No China video delivery
Pricing:
Basic plan

: Free

Pro plan

: $99/month

Advanced

: Custom pricing
Conclusion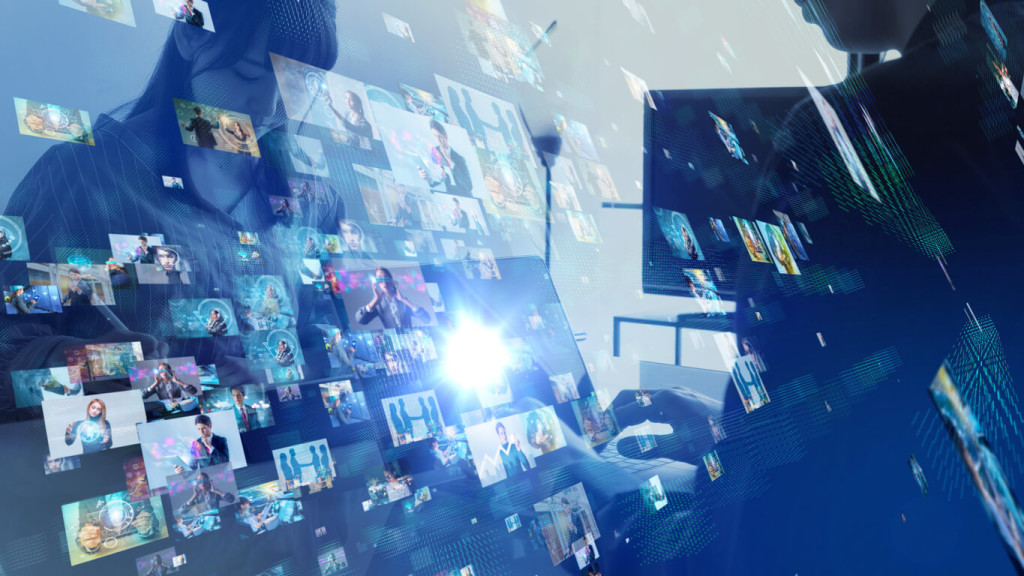 Now that you know a bit more about the top video streaming solutions and what they have to offer, it's time to narrow down your choices and decide what features are most important to you. 
Make a decision based on your budget and your unique business needs. For best results, we highly recommend that you go for a unified platform that supports both VOD hosting and live streaming.
Remember, most of the streaming solutions for video hosting offer free trials. Take advantage of these to test out the features and see what works for your business.
Interested to learn more about video hosting and live streaming with Dacast? You can take advantage of the Dacast 30-day free trial (no credit card required) by clicking the button below.
Any questions, comments, or ideas? Let us know in the comment section down below! We love to hear from our readers, and we will get back to you. Finally, for regular tips on live streaming in a community of experts, as well as exclusive offers, you're invited to join our LinkedIn group.
Thanks for reading, and best of luck with your broadcasts!