Video has become critical for most brands, yet many relinquish control of their content to public hosting platforms. Only private video hosting can ensure today's broadcasters get the most out of their content.
We'll take a closer like at online video hosting and why private hosting matters for broadcasters. You'll also learn the key features to look for in a private hosting platform and the top 12 video hosting platforms to consider in 2020. 
Let's get into it.
Table of Contents:
What is Video Hosting?

Key Features For a Private Hosting Platform

Top 12 Video Hosting Platforms

Conclusion
What is Video Hosting?
Video hosting means uploading and storing video content online so that it can be easily shared across the Internet. With online hosting, brands can distribute videos to their audiences by sending a link to viewers or embedding code on their websites and social posts.
While there are free video hosting platforms like YouTube and Vimeo available, many broadcasters want full control over their video content. Public video hosting platforms like these have few branding and advertising options, limited customer support, and varying levels of security. That's why many brands choose to host videos privately.
Where can I host private videos?
A private video hosting platform for businesses enables users to easily manage the safety and monetization of their content. These are usually paid solutions, but provide the speed, security, analytics and consistently broadcasters need to take full advantage of their video content.
Key Features For a Private Hosting Platform
There are many private hosting platforms to choose from, but not every solution is created equal. Here are some key features to look out for.
Video Content Management 
A private hosting platform that has robust organization and search capabilities can act as a video content management system (CMS). That way, broadcasters can maintain and monetize its vast library of video content.
Video CMSs typically have features like batch editing and deleting videos, grouping videos, and maintaining metadata. In addition, many video CMS solutions have API support so that brands can integrate the platform with their other essential business applications.
Encoding & Transcoding
It's crucial that brands aren't limited in terms of the types of video files they can upload and share. That's why flexible video encoding and transcoding capabilities are a basic requirement for private hosting solutions.
Video encoding involves converting RAW video files into digital files that are suitable for streaming over the Internet. Similarly, video transcoding is the process of converting a video file from one format into another.
A private video hosting solution that supports encoding and transcoding into a variety of formats will ensure broadcasters can distribute their video content to viewers.
Direct S3 Uploading
While uploading small videos to a private video hosting site using a web browser works fine, it's not an ideal solution for larger file sizes. 
That's why it's important to choose a platform that has support for FTP clients or direct upload to the platform's S3 service. Uploading using FTP or S3 directly is generally faster and more reliable than using a normal browser upload.
Live Stream Recording
While many broadcasters directly upload their files for delivery as video on demand (VOD), if the platform has a live stream recording feature, it's possible to maximize the ROI of live events as well.
Moreover, recording live streams could be critical for enterprises that have strict compliance requirements. For most broadcasters, there's no reason to host a live event without having a backup to view later.
Video Security & Privacy
Video content is invaluable for companies, so it makes sense that their private video hosting solution needs advanced security and privacy features. Companies need ease of mind that their content is safe and won't reach the wrong viewers.
Another aspect of keeping video content safe is secure video upload. Companies should be able to quickly and efficiently add new videos to their private hosting platform. 
Mobile Video Hosting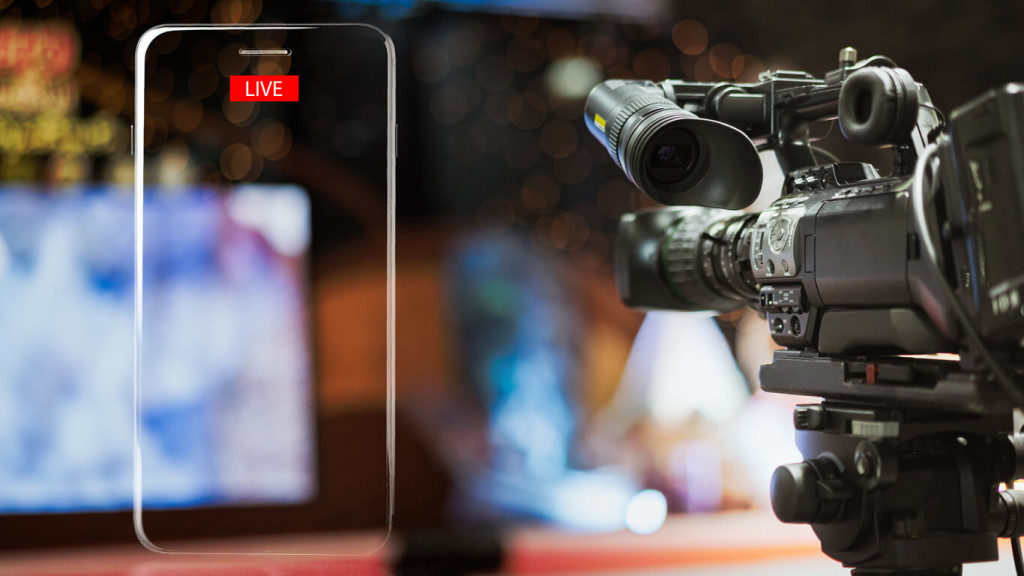 Today's viewers use a wide variety of devices, so a private video hosting platform should be capable of delivering streams to mobile phones, tablets, and more. That means choosing a solution that allows for easily embedding videos anywhere across the web.
Furthermore, an adaptive media player can ensure viewers have a great streaming experience despite a poor network connection or reduced device processing power. Private video hosting paired with a powerful video player can ensure brands reach their intended audience with ease.
Top 12 Private Video Hosting Platforms
Here's a quick overview of the top 12 video hosting platforms currently on the market.
1. Dacast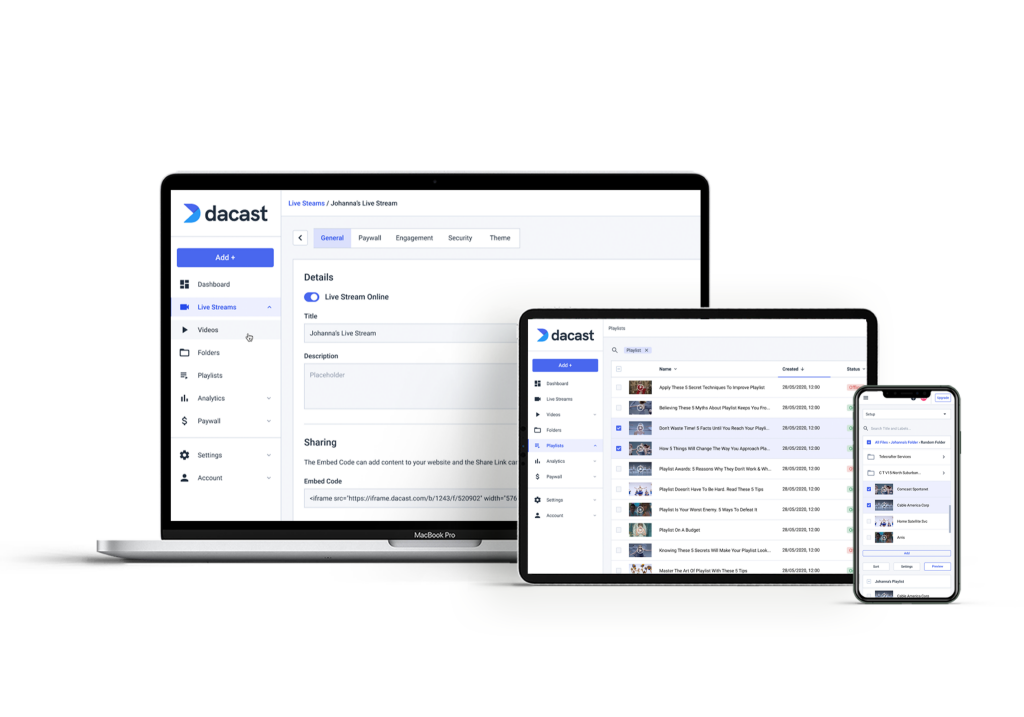 Company Background:
Dacast offers enterprise-grade video streaming features at competitive prices. The platform was designed from the ground up for broadcasters that need a robust video solution that meets their business requirements.
While it may take some time for Dacast users to learn how to fully utilize the feature-rich platform, it's still intuitive and straightforward for all levels of experience to get started.
Basic Functionality:
Dacast is a streaming solution for brands that need high-level security, flexible monetization, and a multitude of professional tools.
Key Features:
Pros:
Cons:
The initial learning curve to taking advantage of all the features available
Pricing:
Dacast has pricing plans which include:
Starter Plan: $39/month (includes 1,000 GB of bandwidth & 50 GB of storage)
Event Plan: $63/month (includes 6 TB of bandwidth upfront and 50 GB of storage)
Scale Plan: $188/month (includes 24 TB of bandwidth per year and 1 TB of storage)
Higher bandwidth options are available with custom plans. Please contact us for more information.
Best Use Cases:
2. Brightcove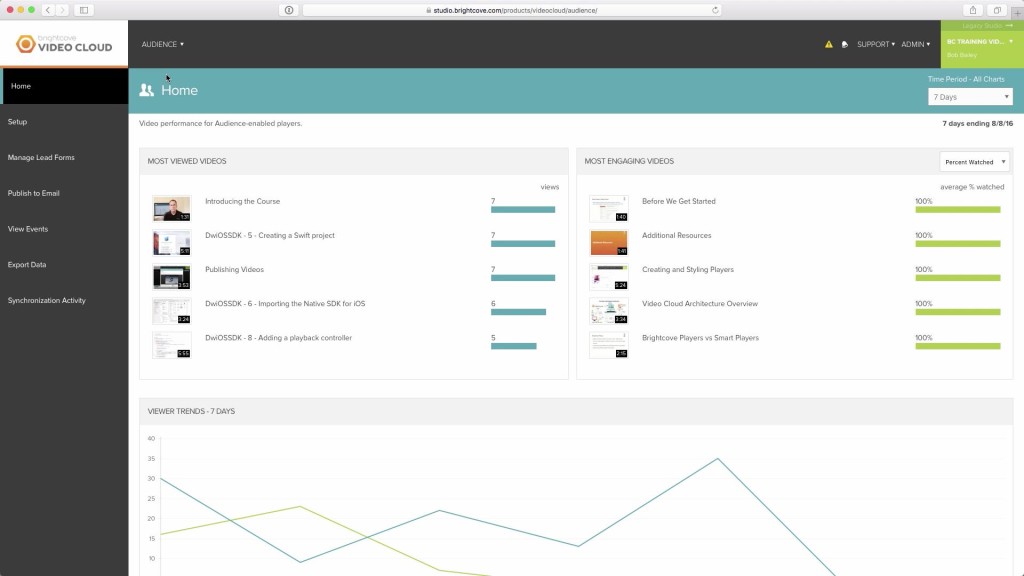 Company Background:
Brightcove is a video hosting company that has been in the space for nearly two decades and has thousands of users in over 70 countries worldwide.
The platform was built for broadcasters focused on marketing and monetization. That's because it's capable of being integrated with a variety of marketing, advertising and communication applications.
Basic Functionality:
Brightcove is an enterprise video suite that includes video cloud, video marketing, and video player capabilities. It's designed to handle all of a brand's marketing and ad campaign needs.
Key Features:
Over-the-top (OTT) streaming

TV

Everywhere (TVE) streaming

Live events and 24/7 streaming

Monetization and advertising

Dozens of app integrations
Pros:
Intuitive interface 

Robust editing tools

Privacy and security options

Customizable permissions

Pre-built integrations

Customer support
Cons:
Steep learning curve

24/7 support isn't free

No video delivery to China 

Limited analytics and reporting
Pricing:
Brightcove has individual pricing. Contact them for a custom quote.
Best Use Cases:
Live event streaming

Streaming live sports

Enterprise and marketing video hosting

Streaming video for sales
3. IBM Video Cloud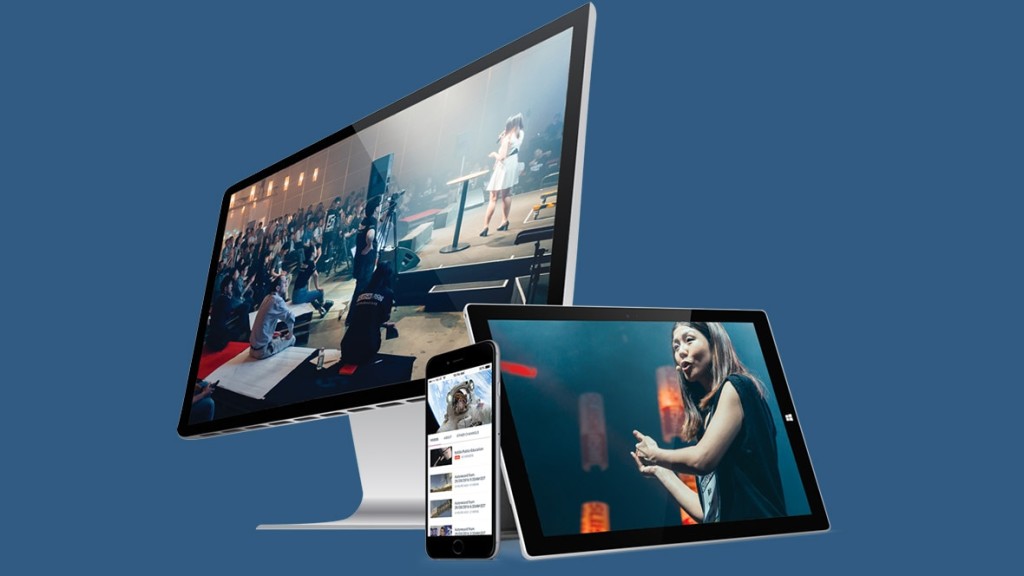 Company Background:
IBM Video Cloud—which was originally UStream—is known for its reliability. The platform offers live streaming and VOD capabilities, but can be more expensive than other platforms with similar features.
Basic Functionality:
IBM Video Cloud offers enterprise-grade live streaming and VOD services.
Key Features:
Streaming video live and on-demand

AI-powered captioning

Secure sharing of video content
Pros:
Reliable streaming

Robust features for broadcasters

Enterprise-grade capabilities

Responsive customer support
Cons:
Doesn't use a CDN

No tools for monetization

General plans don't offer APIs support
Pricing:
IBM Video Cloud offers plans starting at $99/month, depending on the features necessary. $999/month plans include full embed controls, a private channel URL, and more. Custom plans are also available for large enterprises.
Best Use Cases:
Streaming video for sales

Marketing and enterprise video hosting

Live event streaming
4. Kaltura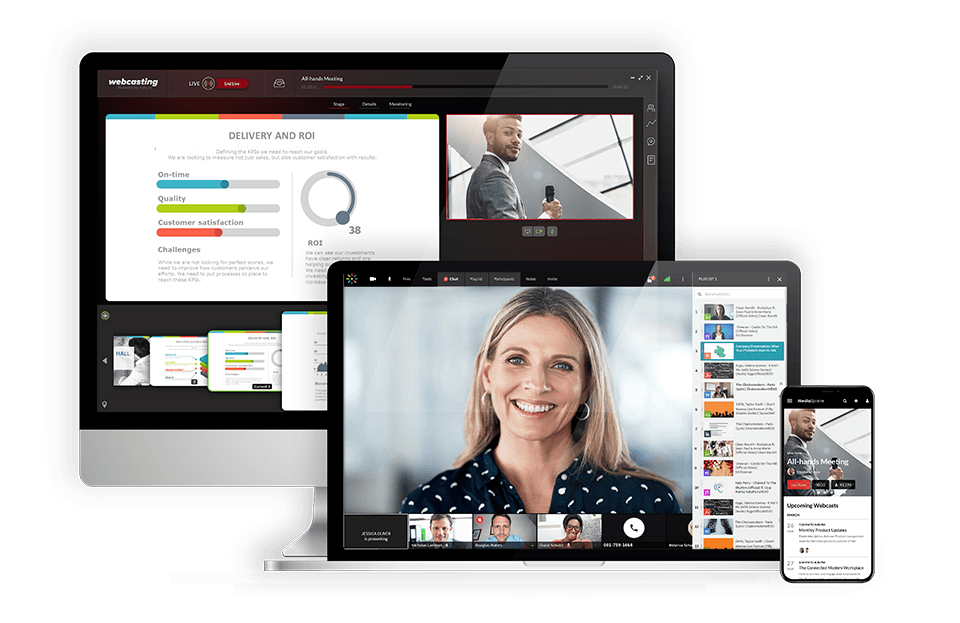 Company Background:
Kaltura is an Israel-based video hosting service that serves users worldwide. The service offers live streaming and VOD that's catered towards large institutions.
Basic Functionality:
Kaltura focused on video management capabilities and hosting Webinars for educational purposes. For example, employers and universities use the service to train employees and students.
Key Features:
Cloud TV service

Several monetization options for OTT video

Video looping features

Closed captioning options

Variety of security capabilities
Pros:
Monetization options

Educational and business use

Accessibility for viewers

Bulk uploading feature
Cons:
Steep learning curve

Slow uploading and processing

No support for China streaming 

"Bring your own CDN" requirement
Pricing:
Kaltura charges based on bandwidth and feature usage for pay-as-you-go plans. Annual plans start at $5,400, which is billed each month. There are also free trials available.
Best Use Cases:
Enterprises and marketing video hosting

Video streaming for sales

Live event streaming
5. Wistia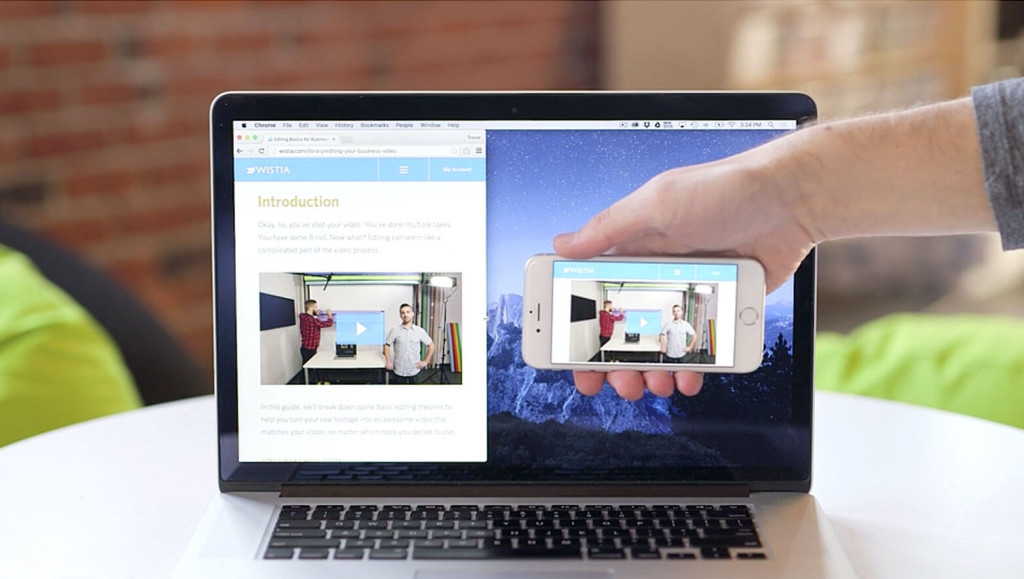 Company Background:
Wistia is a video hosting service for broadcasters that want to offer "TV-quality" streams. Its video player is ideal for marketers because it's customizable with branding, CTAs, annotation links, and more.
Basic Functionality:
Wistia allows marketers to create, manage, and stream video content.
Key Features:
Interactive video tools

Custom video layer

Ad-free experience

Channels and "up-next" features

Video analytics capabilities

CRM integrations

SEO automation
Pros:
Useful analytics

Custom branding

SEO-friendly

Ad-free viewing

Customer support
Cons:
Cannot deliver to China

Issues with customization options
Pricing:
Wistia offers multiple pricing tiers: free, $99/month, and custom pricing.
Best Use Cases:
Streaming video for sales

Live event streaming

Enterprise and marketing video hosting
6. Vidyard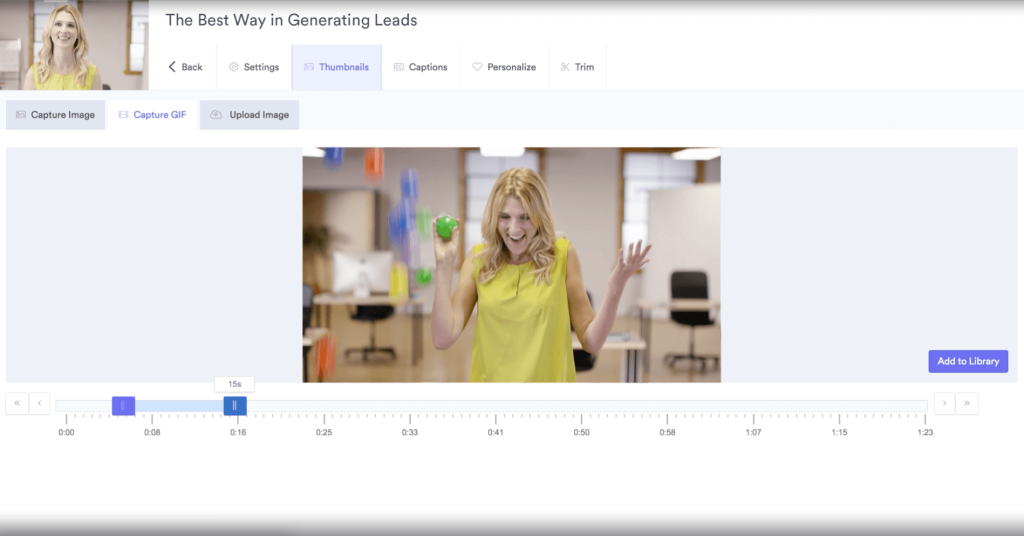 Company Background:
Vidyard is an all-in-one video platform that helps businesses share videos in a professional manner. The company offers packages focused on marketing, sales, and corporate communications.
Basic Functionality:
Vidyard's core mission is to give users the tools they need to turn viewers into paying customers.
Key Features:
Video hosting

Interactive viewing experiences

Video SEO

Personalization, playlist and other viewing features

Advanced video analytics

Robust security options
Pros:
Active user community

Customer service

Multitude of features

In-depth analytics and reporting
Cons:
Inconsistent user experience

Complicated backend

No support for China
Pricing:
Vidyard has a complicated pricing structure on a case by case basis. The marketing and sales packages have a variety of free and paid plans, while the corporate communications packages are all priced individually.
Best Use Cases:
Enterprise video hosting

Marketing video hosting

Video streaming for sales
7. DailyMotion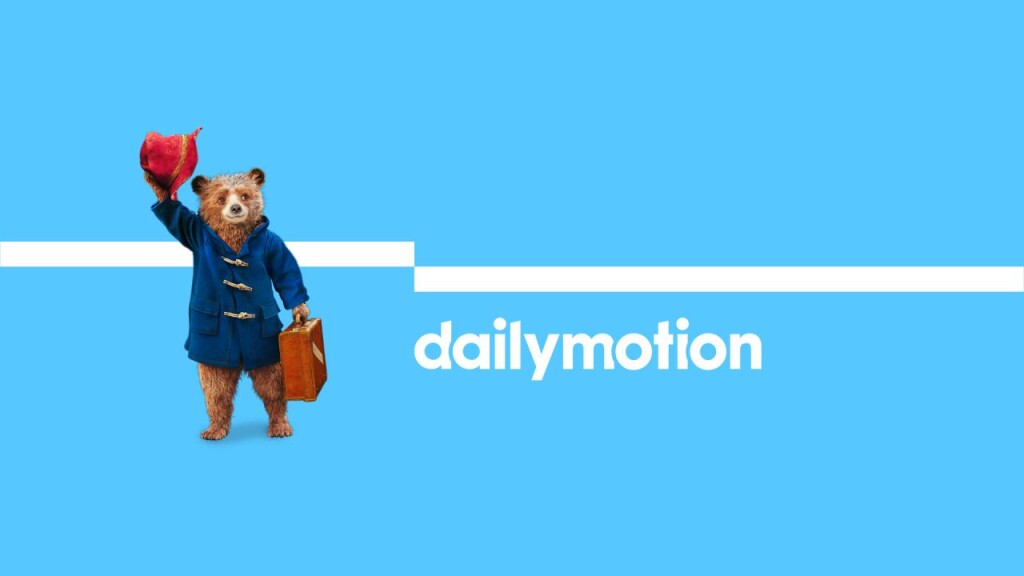 Company Background:
DailyMotion is a video hosting and live streaming site for businesses.
Basic Functionality:
DailyMotion makes it easy to upload and share videos to social media and across the internet.
Key Features:
Localized interface for viewers in 35 countries and 18 languages

Integration with many gaming platforms
Pros:
Support for an international audience

Unlimited storage and bandwidth

China video partnership with Huawei Video
Cons:
Limited video file sizes and durations

No in-depth analytics

Doesn't support private video hosting
Pricing:
DailyMotion is a mostly free platform but offers paid plans to increase the exposure of videos.
Best Use Cases:
Live streaming video

Public video hosting
8. JW Player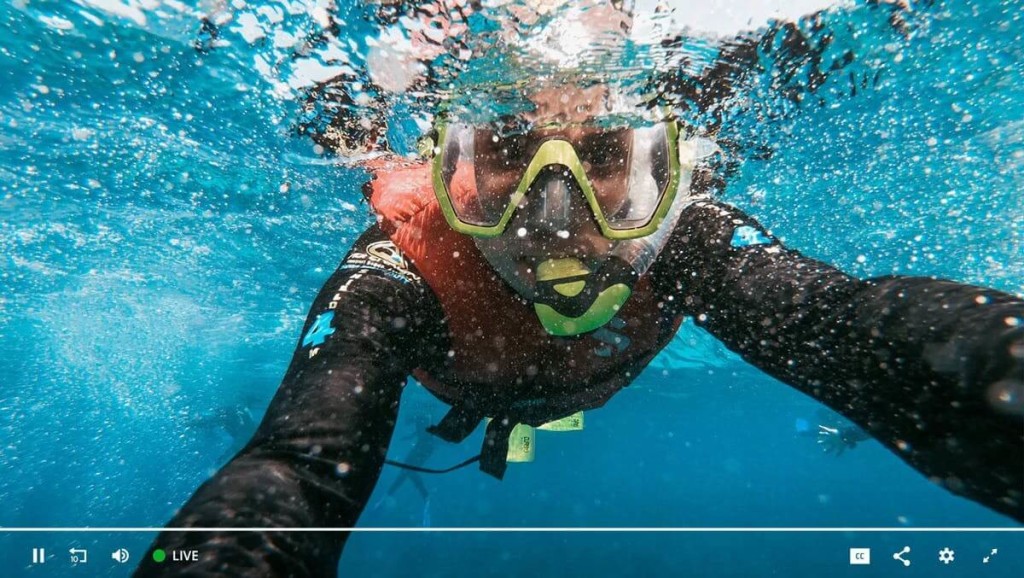 Company Background:
JW Player had early beginnings with YouTube but has since evolved to include live streaming and VOD hosting. The service is affordable but has notable drawbacks as well. JW Player is ideal for budget-constrained companies that can deal with limited features.
Basic Functionality:
JW Player offers limited video services and capabilities at low price points.
Key Features:
Suitable for any company size

Video distribution management

Ad optimization

Robust analytics

DRM support
Pros:
Affordable

Great sales support

Simple interface

Advertising integrations

Flexible video formats

Customer service
Cons:
Limits live events to 5 hours

No API support for live streams

Lacks screen sharing, closed captioning and subscriptions

No support for China delivery

Uses internal server network for content delivery
Pricing:
JW Player offers a free plan for non-commercial use up to 25GB for hosting and 75GB for streaming. The service's paid plans start at $10/month, but there are also custom enterprise plans available.
Best Use Cases:
Enterprise and marketing video hosting

Streaming video for sales
9. Livestream (Vimeo)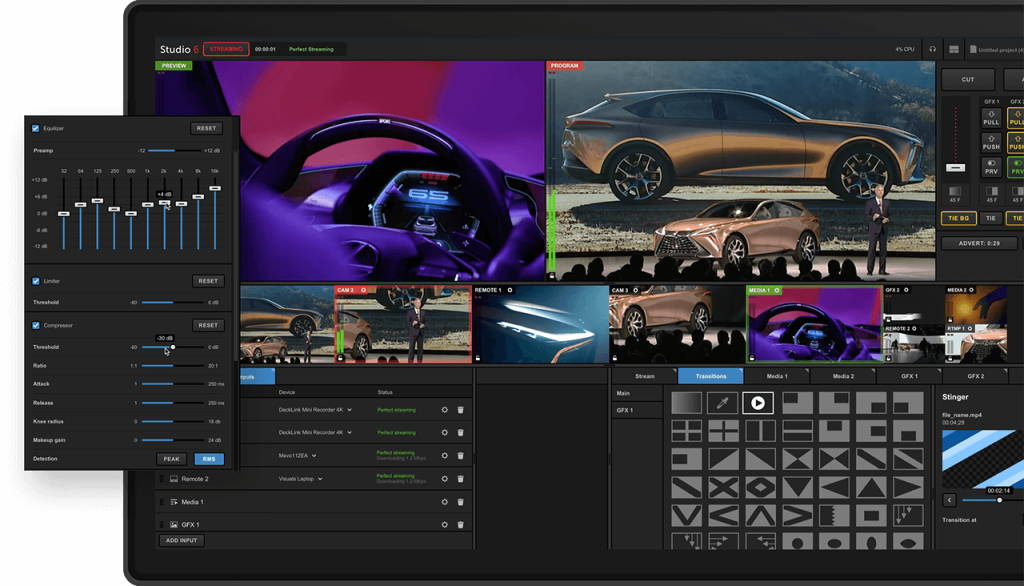 Company Background:
Livestream is a service purchased by Vimeo that's different from Vimeo Live. It focuses on additional marketing capabilities for live streaming events.
Basic Functionality:
Livestream is a comprehensive service for professionals to stream, manage, and monitor the streaming videos.
Key Features:
Live streaming

Advanced marketing capabilities

Video management analytics

Audience interaction features
Pros:
Easy for users and viewers to use

In-depth analytics

Works directly with YouTube 
Cons:
Frequent software updates interrupt streams

Cannot stream video to China

Limited CDN support
Pricing:
Livestream has plans starting at $75/month and custom enterprise plans available through their sales team.
Best Use Cases:
Marketing video hosting

Live event streaming
10. Panopto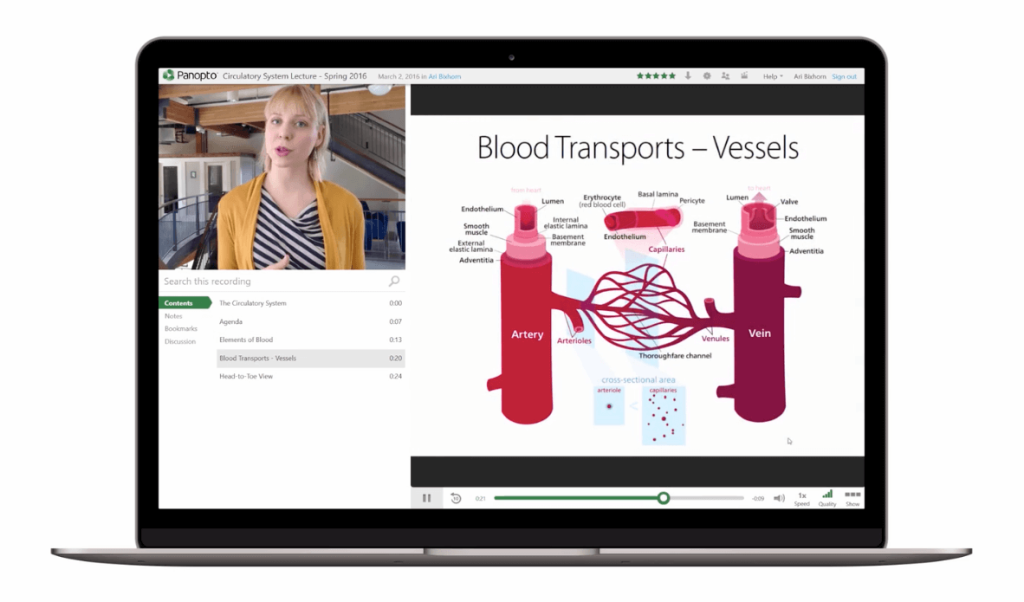 Company Background:
Panopto is a video company that focuses on businesses and universities. In fact, its platform serves over 5 million end-users in the e-learning space worldwide.
Basic Functionality:
Panopto specializes in internal video streaming for online educational purposes. It integrates with learning management systems (LMSs) to manage and organize videos efficiently.
Key Features:
Mobile-ready solution

Live streaming and recording

Video management

Analytics

White-label streaming
Pros:
Document indexing and full-text search

Video and Audio content support

Asset categorization options

Custom branding

China video hosting
Cons:
Limited image editing and template customization

No SEO management

No version control
Pricing:
Panopto prices based on a licensing model that's determined by the number of users or students accessing the content. While Panopto doesn't handle external-facing content, the plan does include unlimited streaming and storage.
Best Use Cases:
E-learning 

Educational video streaming

Corporate training videos
11. SproutVideo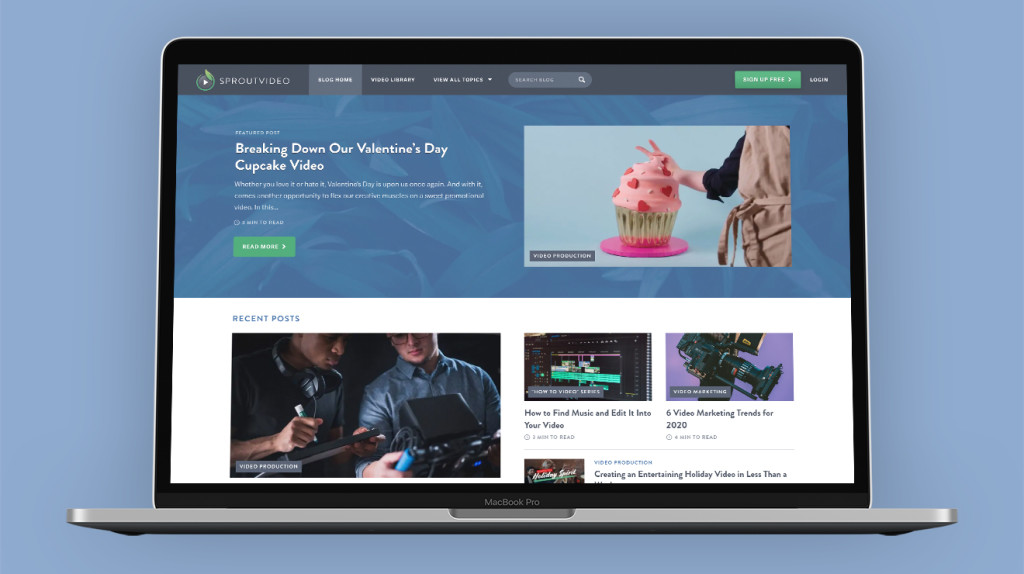 Company Background:
SproutVideo is a live streaming and VOD provider for a multitude of broadcasting needs. Their plans vary from budget-friendly to more expensive, fully-featured plans.
Basic Functionality:
SproutVideo offers comprehensive features for live streaming and VOD.
Key Features:
Live streaming and video hosting

Privacy and security features

API access

Live chat support with every plan
Pros:
Highly customizable

In-depth analytics

Plans available for every budget
Cons:
Buffering issues

Limited storage

No China video delivery

Possible SEO problems
Pricing:
SproutVideo has four plans: Seed ($24.99/month), Sprout ($54.99/month), Tree ($199.99/month) and Forest ($499.99/month). There's also a 30-day free trial available.
Best Use Cases:
Live streaming

VOD hosting

Enterprise video streaming
12. Vimeo Live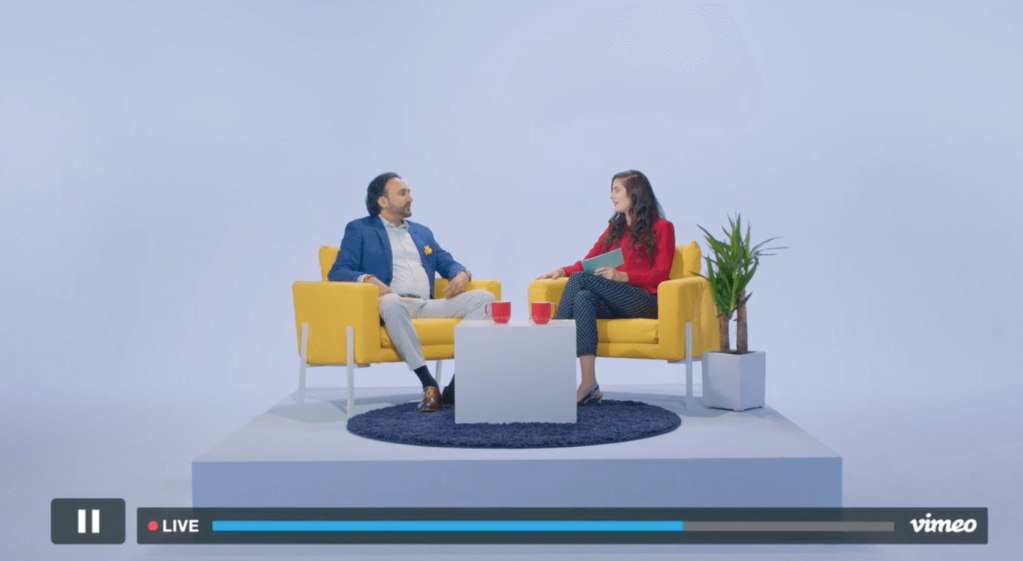 Company Background:
Vimeo Live is an addition to Vimeo's VOD service that has historically focused on the artist and creative market.
Basic Functionality:
Vimeo Live provides everything necessary for video streaming from hosting and live streaming to monetization and analytics.
Key Features:
Live streaming

Distribution and marketing tools

Monetization options

Analytics
Pros:
Professional interface

Ease of use

Detailed analytics

Unlimited events and viewers

No ads necessary
Cons:
Generates less traffic than competitors

Connection issues with internal server

Additional fees for monetization

No China delivery
Pricing:
Vimeo Live offers plans starting at $7/month through to $75/month for its Premium plan that offers unlimited live streaming.
Best Use Cases:
Streaming video for sales

Enterprise and marketing video hosting

Live event streaming
Conclusion
When it comes to online video hosting, the platform you choose can make all the difference. Hopefully, you have a better understanding of why private hosting matters and what to look for in a video solution.
Dacast is a private video hosting and online video platform (OVP) that's been recognized in the 2019 Streaming Media Readers' Choice Awards as the best solution for small/medium businesses.
If you think Dacast may be right for your needs, give the platform a try with our no-hassle free 30-day trial. With Dacast, it's easy to just get started.