Today's viewers want complete control over their video streaming experience. That's why many broadcasters are providing video on demand (VOD) streaming content for their audiences. Choosing a video on demand software solution, however, can be challenging.
Let's take a closer look at video on demand and how it differs from live streaming. We'll also cover the key features to look for in a video on demand platform and compare the top 6 VOD solutions currently available.
Table of Contents
What is VOD?

Key Features of a Video on Demand Software

Top 6 Video on Demand Solutions

Conclusion
What is VOD?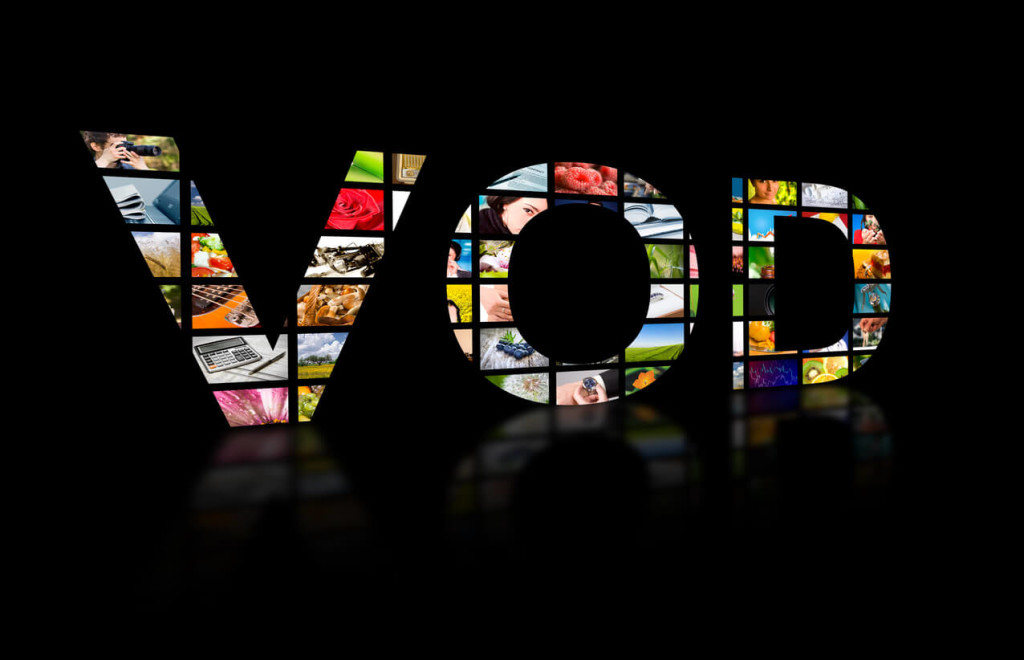 VOD streaming allows viewers to select the video content they want to watch, whenever and wherever they choose. Viewers have the option to stream the content immediately or download it to view later on.
Let's take a closer look at how VOD works and how it's different from live streaming.
How Does Video on Demand Work?
VOD requires video content to be stored online and readily accessible by users. For this, most broadcasters use video on demand software to host, manage, and share their content. 
These VOD platforms usually store the video content on a cloud server in a compressed or encoded file format and transmit the stream to end-users through the Internet. In addition, many VOD solutions allow viewers to create their own playlists, fast forward, or rewind videos and control their viewing experience in many other ways.
What Is the Difference Between VOD vs Live Streaming?
VOD streaming differs from live streaming because users can choose what to watch from a library of options. Viewers can start, stop, and resume content whenever they want and as many times as they'd like. On demand streaming, therefore, is more flexible for viewers than traditional broadcasts.
Live streaming content, on the other hand, is chosen and made available by broadcasters. Viewers can choose whether they want to watch one or more live channels, but they can't control the specific content. These live streams are delivered in real-time as events unfold, so they may be more authentic and less polished than VOD content.
Luckily, broadcasters can repurpose live content as VOD content using live stream recording. That way, their audience can continue to enjoy the content long after the event is over.
Key Features of Video on Demand Software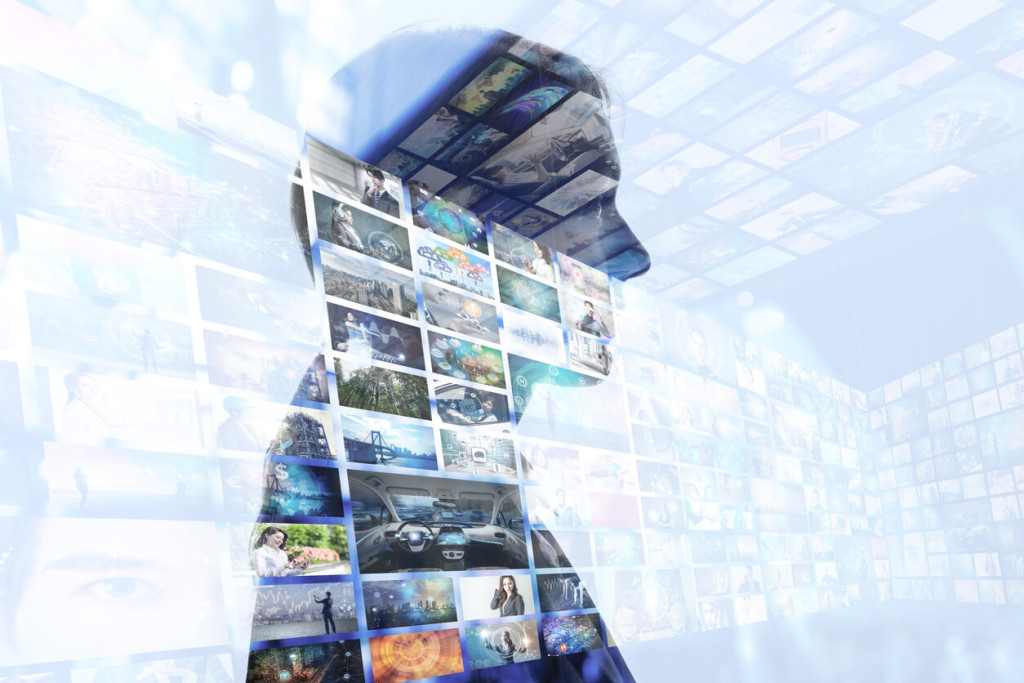 Now that we've covered what on demand video is, let's look at some of the key features VOD software should have.
Transcoding
When video files are uploaded to a VOD streaming platform, the software needs to support a variety of formats for multiple viewing devices. That means the ability to transcode video to different file types, sizes, bitrates, and more.
The best VOD software can support a wide range of formats, and transcode video on-the-fly to give users the best viewing experience possible. Moreover, it should be straightforward to set up automatic transcoding so that broadcasters don't have to worry about manually creating each file format.
Video Content Management
Another key aspect of on demand video is the ability for viewers to find the right content easily. This requires a VOD software solution that has robust video CMS capabilities.
An effective video CMS should let broadcasters categorize and tag their content, which the software can use to build playlists and recommend videos automatically. This metadata makes it much easier for end-users to search for videos within a vast library of content as well.
Content management features, therefore, enable brands to reach the right audience and maximize the ROI for the videos they publish.
Video Monetization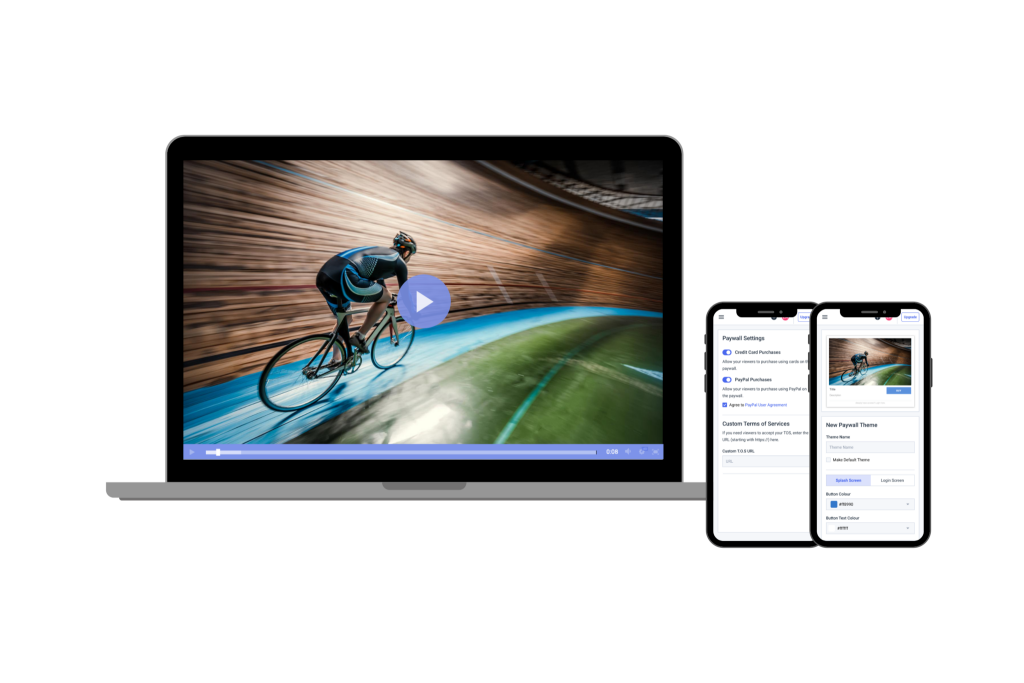 Unless VOD content is meant for internal training or corporate events, most companies will want to monetize their video content. That means a VOD software solution should have options for generating revenue from content that align with their business.
In particular, these are some key video monetization options to look out for:
Advertising-based video on demand (AVOD)

is video content that is free for viewers but requires them to sit through ads. Broadcasters can quickly begin generating revenue with this method, but the ROI is often much lower because ads are paid based on view or impression.

Subscription video on demand (SVOD)

gives viewers unlimited access to a catalog of content for a regularly recurring fee. Many broadcasters choose an

SVOD

model because they can have more predictable revenue each month from their subscribers.

Transactional video on demand (TVOD)

requires payment per specific piece of content. Viewers can usually browse through a library of VOD content, and purchase videos to watch for a limited number of views or period of time. If their content is high-quality, content creators can often expect the greatest ROI using this method.
VOD Multi-bitrate & Adaptive Bitrates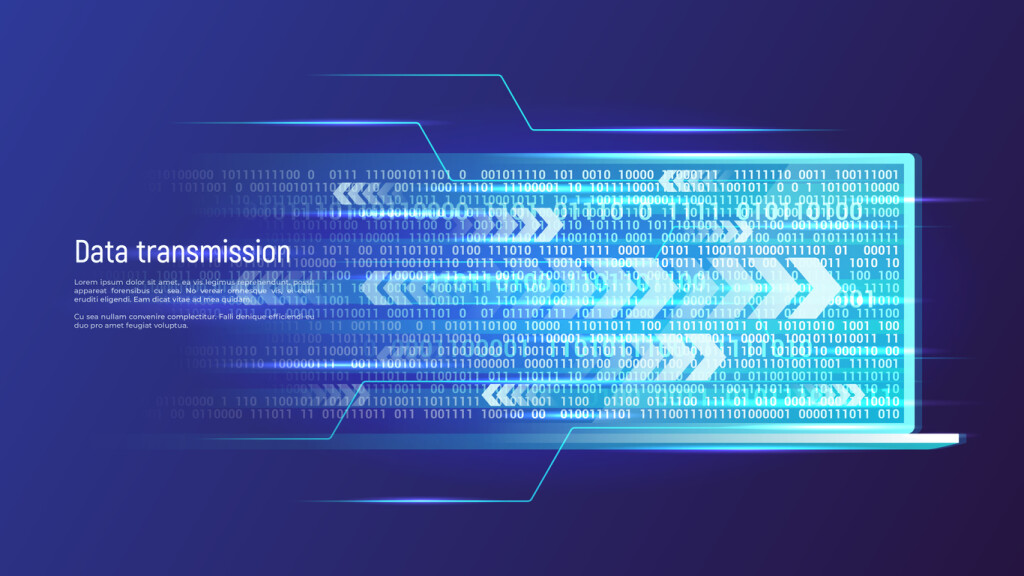 Most broadcasters have audiences with a wide range of devices, such as mobile phones, tablets, laptops, and smart TVs. The problem is that these devices have varying process power and are used anywhere there's an internet connection. Broadcasters can't guarantee their viewers have a strong connection and ability to playback video at high bitrates.
That's why a VOD software solution that can provide multi-bitrate streaming with options for low and high-quality video is crucial. Viewers can choose the highest bitrate that their device is capable of playing smoothly. Broadcasters, however, will need a VOD solution with the option to transcode their videos into multiple bitrates from a single source file.
Another method is adaptive bitrate streaming, where an adaptive video player can automatically adjust the stream quality based on network conditions and other factors. That way, viewers can have an optimal viewing experience without issues.
HTML5 Video Player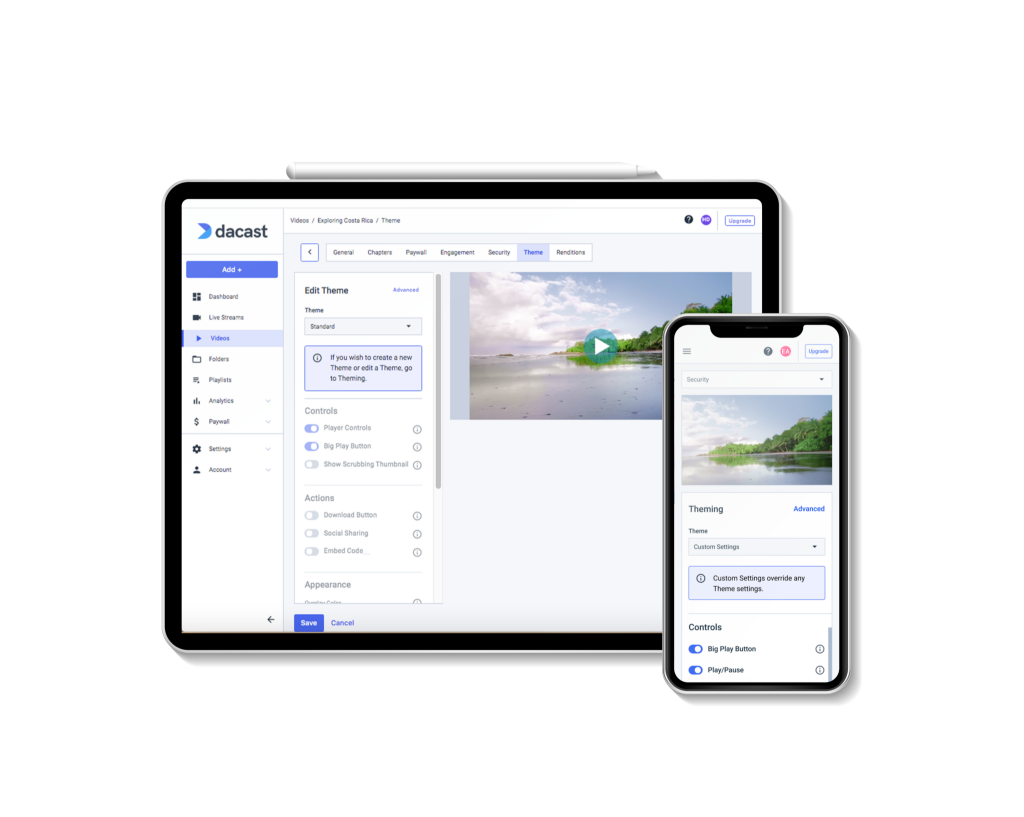 Along with the ability to deliver multi or adaptive bitrate streams, VOD software should include an HTML5 video player that can handle adaptive playback. Otherwise, viewers could still experience buffering or latency.
As we've said before, a video player is the most tangible part of the streaming experience, but that doesn't mean viewers should have to think about it. Broadcasters are shifting from Flash Players to HTML5 video players because they just work.
VOD Settings
While most live streams are encoded by broadcasters before they reach a cloud streaming platform, a quality VOD software solution should be able to handle encoding after video content is uploaded. Video file compatibility should never hold back a brand from delivery on demand content.
Video Privacy and Security
The ability to upload video content securely is critical, especially for companies with sensitive internal videos or training material. Companies should be confident that their VOD content will remain private when it's stored within an online platform.
Beyond secure upload, however, it's crucial for VOD software to provide advanced security measures like encrypted streaming, password-protected videos, and viewer restrictions. These features ensure companies keep data safe from piracy and comply with industry regulations.
Top 6 Video on Demand Software Solutions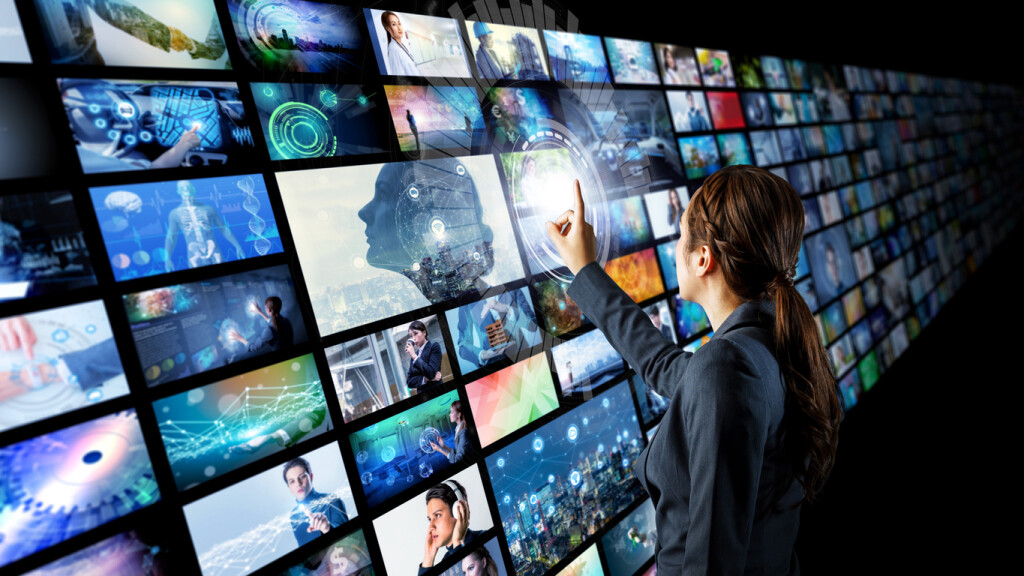 With the previous features in mind, let's look at the top VOD software solutions for broadcasters to consider.
1. Dacast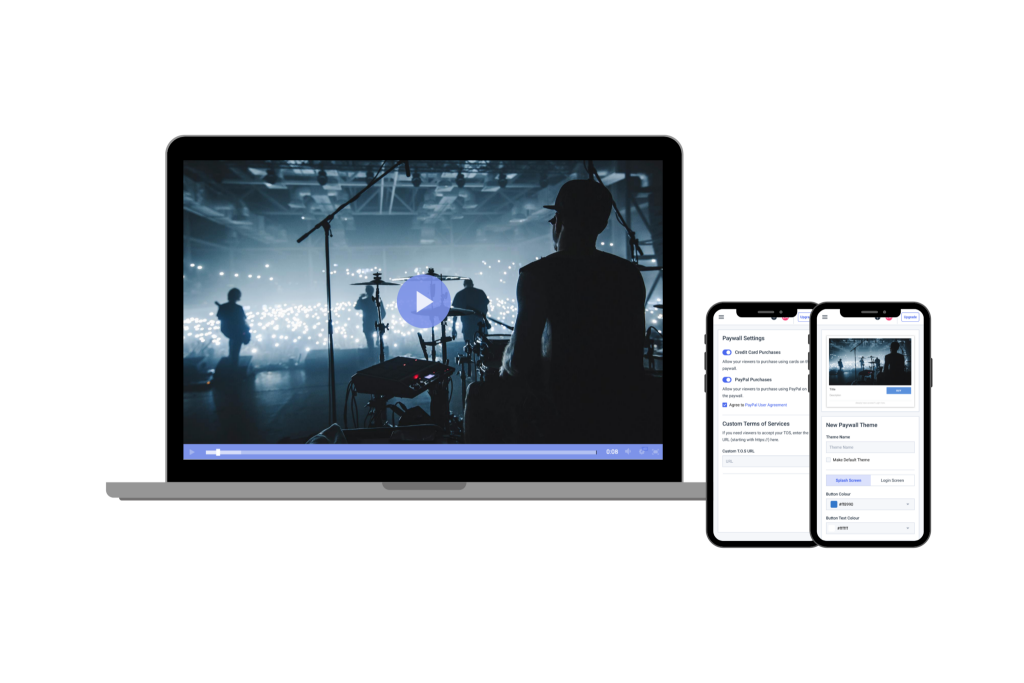 Company Background:
Dacast offers enterprise-grade video on demand and live streaming software at reasonable prices. The cloud platform is ideal for broadcasters that require a scalable solution for hosting and delivery.
The Dacast VOD software makes it easy for users of all experience levels to maximize the ROI of their video content. Once users learn the platform, they'll have a wide range of video options to take advantage of.
Basic Functionality:
Dacast is a VOD and live streaming platform for brands that need a scalable, enterprise-grade video solution.
Key Features:
Pros:
Cons:
A short learning curve to taking full advantage of the platform
Pricing:
Dacast has pre-packaged plans starting at $21/month and custom pricing for special events or large enterprises.
Best Use Cases:
2. IBM Cloud Video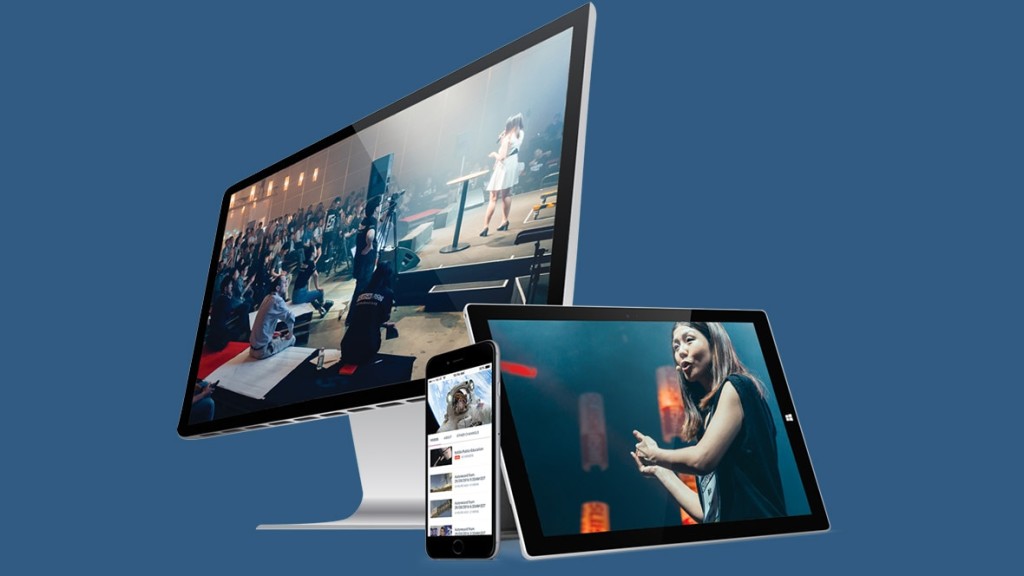 Company Background:
IBM Video Cloud is a reliable VOD platform that also offers live streaming through the cloud, but this comes at a high cost.
Basic Functionality:
IBM Video Cloud offers reliable VOD and live streaming services to broadcasters.
Key Features:
Cloud streaming for VOD and live events

Secure video content sharing
Pros:
VOD streaming that's consistent

Enterprise-level features

Great customer support
Cons:
Lacks key monetization features

Doesn't use a top-tier CDN

No API support with general plans
Pricing:
IBM Video Cloud has plans starting at $99/month up to $999/month. Enterprise customers can also request custom plans that suit their requirements.
Best Use Cases:
Marketing and enterprise VOD hosting

Streaming video on demand for sales

Live event streaming in the cloud
3. Kaltura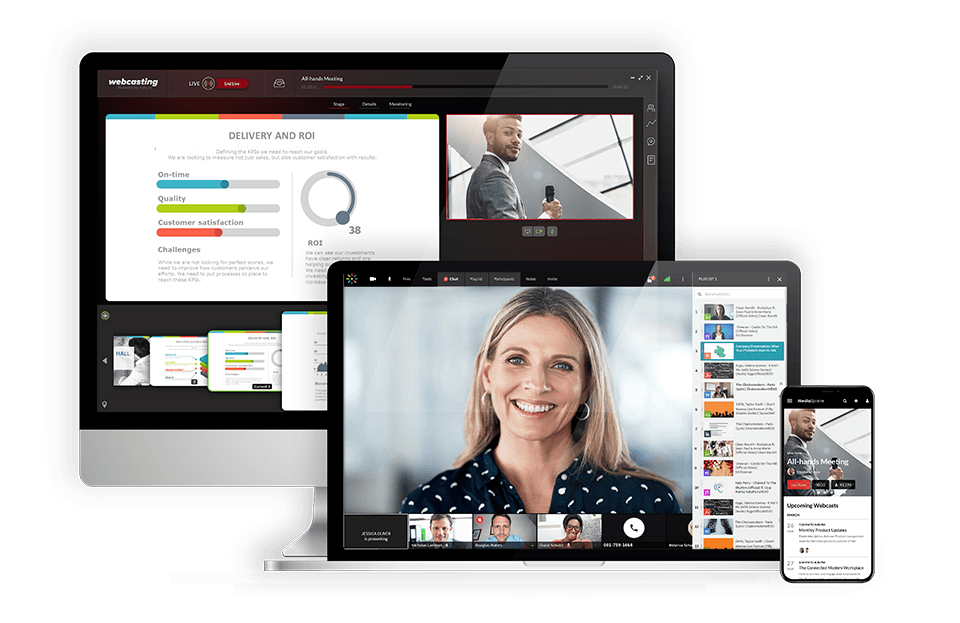 Company Background:
Israel-based Kaltura provides a VOD software as a service (SaaS) solution that helps large institutions deliver video streams.
Basic Functionality:
Kaltura specializes in video management and hosting for employers and universities that offer educational content to employees and students.
Key Features:
Video on demand hosting in the cloud

Advanced security capabilities

Cloud TV service
Pros:
Great for University and Enterprise education videos

Several monetization options

Hands-off SaaS solution
Cons:
Difficult to learn

Slow uploading and processing of video content
Pricing:
Like most SaaS solutions, Kaltura is priced based on bandwidth and feature usage. Free trials are also available.
Best Use Cases:
Video streaming for sales

Live events in the cloud

Enterprises and Education VOD
4. Muvi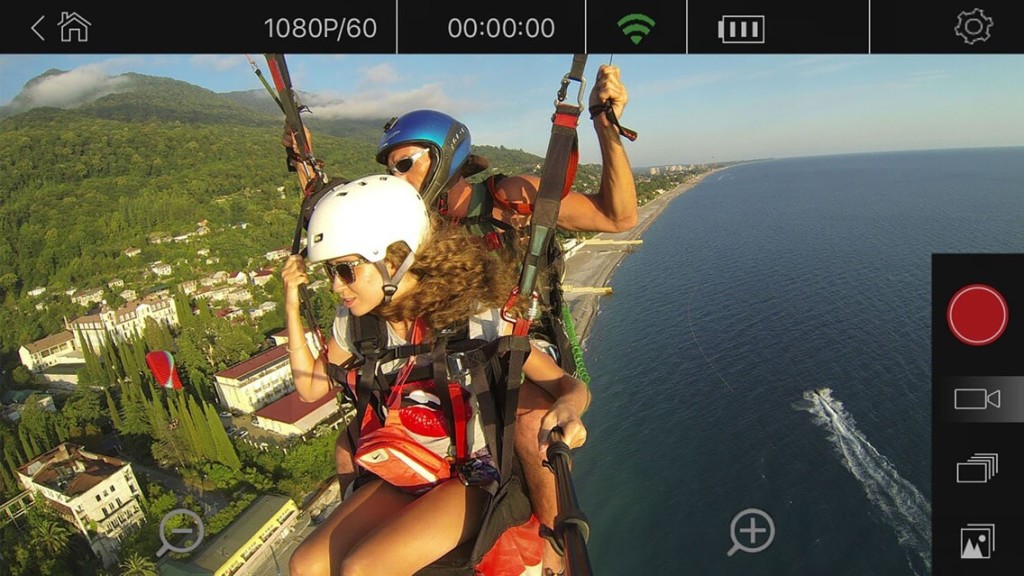 Company Background:
Muvi is a SaaS solution that offers OTT video streaming. Broadcasters can use the platform to build, manage, and deploy apps and websites with video content.
Basic Functionality:
Muvi allows broadcasters to easily set up video streaming without technical knowledge.
Key Features:
VOD and video management capabilities

Live streaming to a variety of devices

Support for content monetization
Pros:
A comprehensive set of tools for VOD streaming

Support for streaming content to most devices

Built-in CDN
Cons:
The platform could be bloated for some broadcasters' needs
Pricing:
Muvi has a variety of plans and add-on options. Its standard solution started at $399/month, but there are free trials available as well.
Best Use Cases:
VOD for all broadcasters

Live streaming

Audio streaming
5. Wistia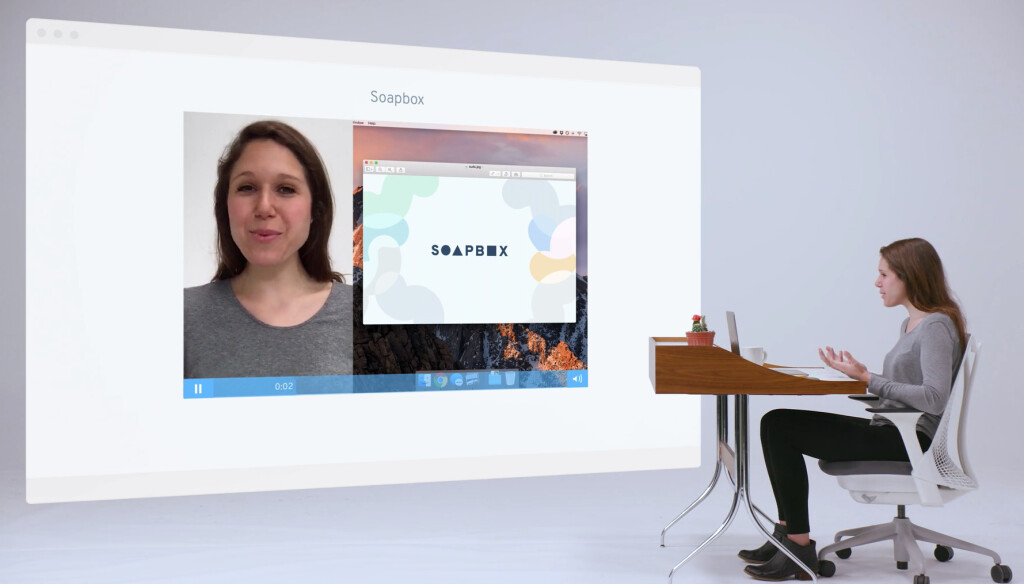 Company Background:
Wistia is a video on demand software solution that provides "TV-quality" streaming. This includes a white-label video player that's fully customizable.
Basic Functionality:
Wistia's solution lets broadcasters create, manage, and stream video content live and on-demand.
Key Features:
Video storage and management

Interactive cloud tools for video content

CRM integrations
Pros:
Custom branding of the video player

Cloud video organization

In-depth analytics

Customer support
Cons:
Issues with some customization options
Pricing:
Wistia has several pricing options: free, $99/month, and custom pricing.
Best Use Cases:
VOD for enterprise video and marketing content

Streaming video for sales

Live event streaming through the cloud
6. Wowza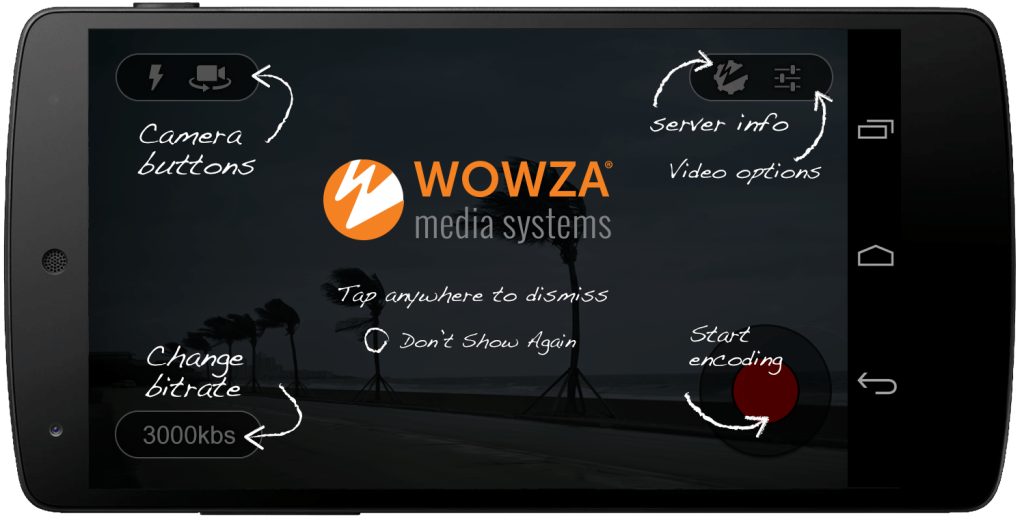 Company Background:
Wowza offers an online video platform for VOD and live streaming. The streaming company also provides additional services such as a self-hosted media server for live events.
Basic Functionality:
Wowza enables broadcasters to deliver video content—both on demand or live—to end-users.
Key Features:
Self-managed streaming infrastructure

Managed live streaming service
Pros:
Stream VOD to any device

Adaptive video playback

Secure video delivery with encrypted streaming
Cons:
Media server solution requires technical knowledge
Pricing:
Wowza has a variety of plans, with its live streaming solution starting at $149/month and its media server software starting at $125/month. There's also a free trial available.
Best Use Cases:
Self-hosting video on demand content 

Live streaming at scale
Conclusion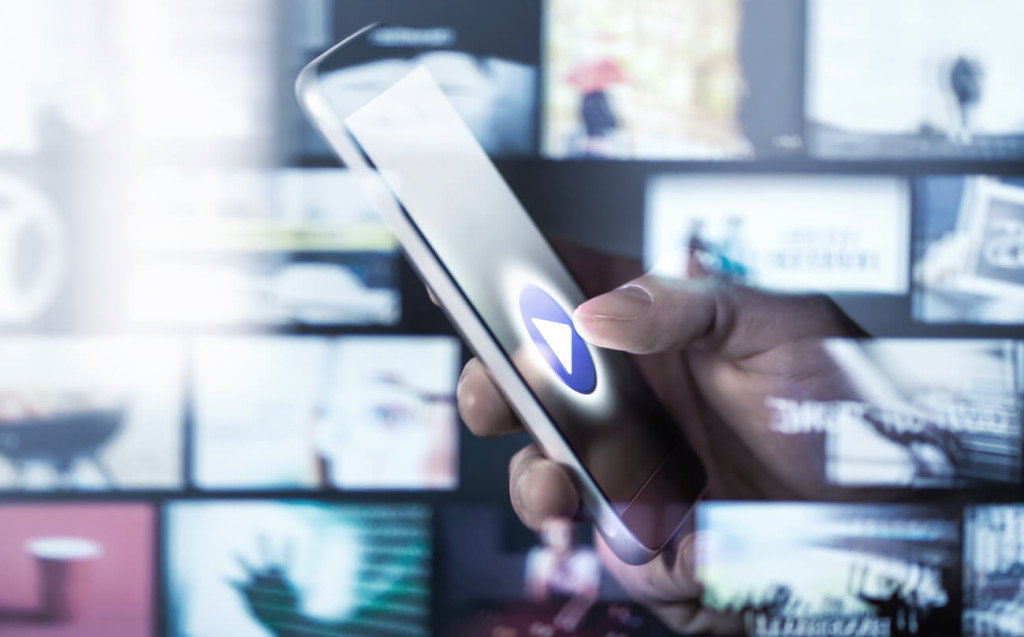 With so many VOD software solutions on the market, it's crucial that broadcasters choose a platform that meets their feature and pricing requirements. Companies shouldn't compromise when it comes to delivering video content to their viewers.
If you need video on demand software that's affordable and feature-rich, consider the Dacast Online Video Platform (OVP). You can try our 30-day trial to see if the platform meets your unique business needs.
Sign up today to start your trial. No credit card required. 
Thanks for reading, and let us know your questions and feedback in the comment section below. We love to hear from our readers, and we'll get back to you as soon as we can.
For more regular tips on live streaming, as well as exclusive offers, you can join our LinkedIn group.