The context–your company is planning a large event with expert speakers, fascinating workshops, and top-tier opportunities for networking. As it stands, it already sounds like an excellent plan for a successful event. Yet, as the old adage goes–there's always room for improvement! Nowadays, streaming live events is a popular way to do just that.
For example, did you know you could use a video hosting platform to record and distribute your content? That's just one of the various online video marketing platform tools that your company can develop and execute in order to promote your event. In short, there's a whole world of streaming solutions out there just ready and waiting.
Now, let's take a look at key features for streaming live events below.
5 key features for streaming live events
This blog article will examine how to improve your live streaming events. We'll start by looking at key features necessary for event promotion in 2019. To do streaming live events successfully, first look for an online video platform that includes each of these features:
1. Top-tier CDN
The first important feature for successfully streaming live events is a top-tier CDN. The term CDN stands for Content Distribution Network. A global network of computer servers comprises a CDN.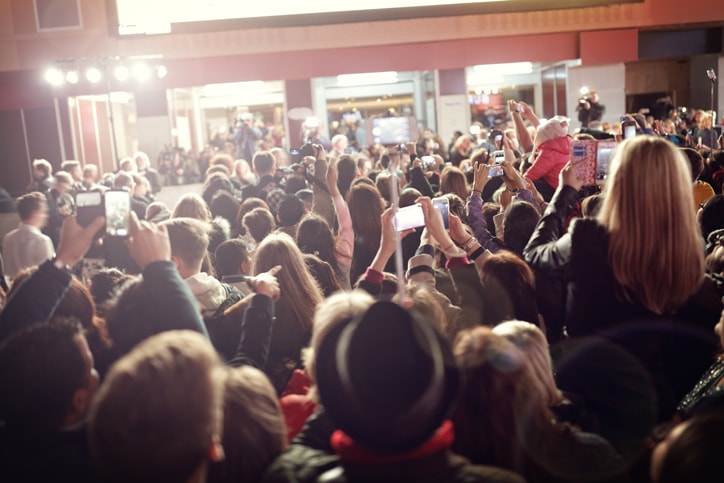 These servers rapidly duplicate video content and share it via the network. This makes video much faster for users. It also provides benefits like security, redundancy, and better loading speeds.
There are many CDNs on the market today. In the past, we've written CDN comparisons to review these services. But here's the short version: Akamai is the biggest, fastest, and best CDN on the market today. Dacast uses Akamai for every live stream and video-on-demand. This way, we give each user affordable access to premium top-tier content delivery.
2. Live countdown
The second feature that's great to have for streaming live events is a live countdown. Basically, this feature allows you to embed a video player on your websites before your event takes place. The player will show a countdown to your event.
This is a simple feature, but it can boost excitement for your events. All Dacast plans include these features. It's easy to add a live countdown to your events.
3. Customizable branding and video player
The third feature that's essential for successful live events is using a white-label OVP. White label refers to a platform that doesn't include any branding except your own. You can insert your own logos and customize the video player to match your colors and branding. With a professional-grade video platform for agencies, like Dacast, this is easy to do!
4. Live event recording
The fourth feature on our list is live event recording. Recording a live stream should be easy. Sure, you can do it manually on-location. But cloud recording is easy, fast, and makes it simple to get a live-streamed event online as a video-on-demand within minutes.
Dacast includes a live streaming recording feature with all pricing plans. Turning on this feature only takes a few clicks, and it records all your live streams in the highest available quality.
5. Analytics
The final key feature we'll highlight here for successful live streaming events is analytics. Analytics track and record information. This includes how many people are watching your streams, from where they are watching, how much data is consumed, and more
This information can be used live, while your stream is in progress, to assess success. You can also utilize it afterward to help refine your strategy and improve future streaming live events.
How to access these key OVP features
Consumer-grade video platforms like YouTube can't offer many of these features. These platforms are designed to make money off you—not to help you monetize your streaming live events.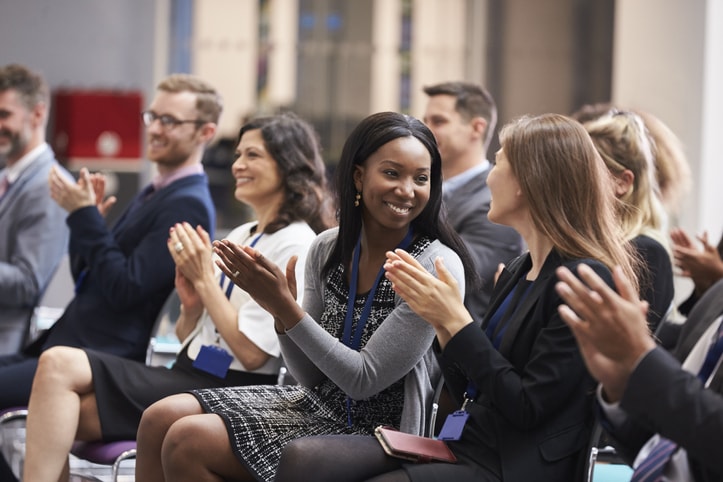 Instead, you need a professional-grade Online Video Platform like Dacast. A professional OVP offers a wide range of features that simply aren't available with free platforms. Plus, these platforms include customer support and professional services to help you build a professional platform and keep it running smoothly.
Dacast includes all the above features. Our service also includes monetization, API access, and much more. All this is delivered at an affordable price that's competitive with every other platform on the market.
Promoting your events: before, during, and after
Planning Your Strategy
At first glance, content marketing seems pretty simple – create content that's valuable to your customers. However, it's a bit more complex than that. Content marketing, especially for events, is all about strategy. Events only last for a limited period of time, so you'll need to plan ahead, paying special attention to timing.
For example, in terms of social media, you may use Facebook primarily for pre-event marketing. Then, you can use Twitter and Instagram to live tweet and share photos during the event itself. Finally, you can move on to a video-based strategy for promoting the event after the fact.
Social Media Engagement
Other social media platforms can be used to help engage an audience before, during, and after an event. Instagram and Facebook are incredibly popular, and along with Twitter, form the trifecta that every organization should at least consider using.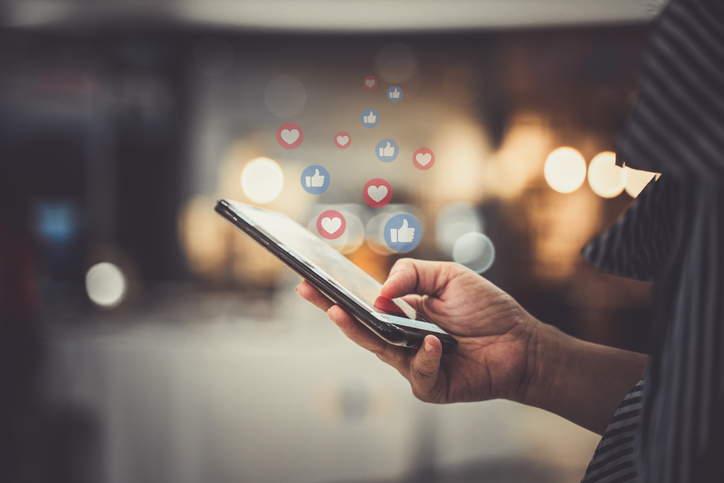 Here are a few essential tips on using social media for event promotion:
Use a hashtag for your events (for example, #Dacast2016).
Consider using images and videos. Visual content often does better on social media than text alone.
Organize some sort of contest or giveaway on social media.
Release teasers and snippets to generate more buzz.
Consider using live polls and surveys to engage with the audience even more.
Consider live-tweeting during your event
Using Event Video Recordings
If recording your event is not part of your marketing plan, you should get on it! In 2019, if there is no video, it didn't happen. Video is a crucial part of preparing for content marketing after an event takes place, and even while the event is happening.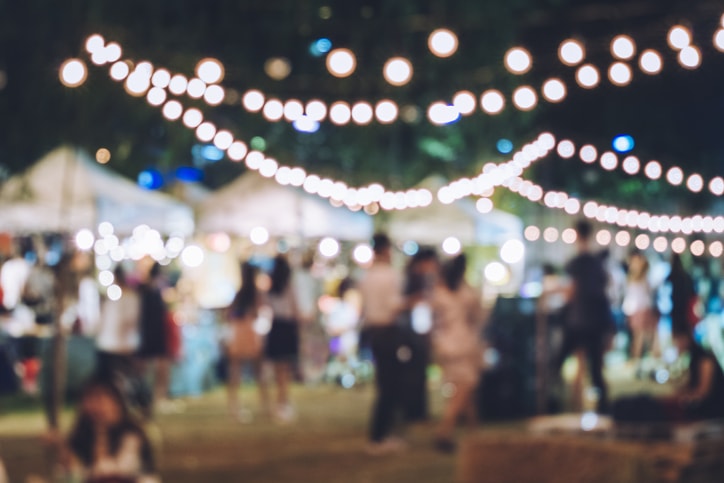 Video recordings allow for many marketing opportunities after the fact. These range from the simple (selling the recording to anyone who is interested) to the complex (re-broadcasting the recordings periodically to further capitalize on the time and money that went into holding the event).
To ease this process, look into using a white-label business video hosting provider such as Dacast to simplify your video embedding onto your website to monetize your stream.
Sponsors and Partnerships
Sponsors and partner organizations can serve a few valuable functions. For starters, they can be a source of valuable back-links to your event website. Secondly, they can serve as hosts for guest posts, which increase your SEO rank and also expose your event to new audiences.  Finally, sponsors and partners can provide financial support to help make other marketing efforts possible.
Conclusion
Dacast is a SaaS (Streaming as a Service) company that provides live and on-demand video hosting to business clients around the world. Our network is built around the rock-solid Akamai CDN (Content Delivery Network). This top-tier global server infrastructure ensures that all your video content reaches your viewers as rapidly as possible.
If you're ready to try live streaming events today, we offer a 30-day free trial (no credit card required)! Click the button below to start streaming live today!
YES, SIGN ME UP
Still have questions about live streaming for events, Dacast as a streaming provider, or online video in general? Feel free to contact us, or drop us a line in the comments below. We will get back to you.
And for live streaming tips and exclusive offers, you're invited to join our LinkedIn group.
Thanks for reading!