This guide will walk you through streaming from a mobile device using Larix Broadcaster Live Streaming App. 
It requires 3 things:
A mobile phone or table

Larix Broadcaster Mobile App

A Dacast account
Larix Broadcaster is a free app for iOS and Android that you can use to live stream on the Dacast platform from your mobile device.
Note that Dacast supports iOS 13.1.1+ and Android 9+ so please check your device versions and update if required.
Setup is easy. Unlike other encoders wherein there is a dedicated slot/tab wherein you put your STREAM URL and STREAM NAME respectively, in LARIX you just put both in the URL TAB (as shown below).
Make sure you follow the setup [STREAM_URL]/[STREAM_NAME]. So a "/" will essentially separate the 2 stream credentials. 
(Note the forward-slash between the two parts)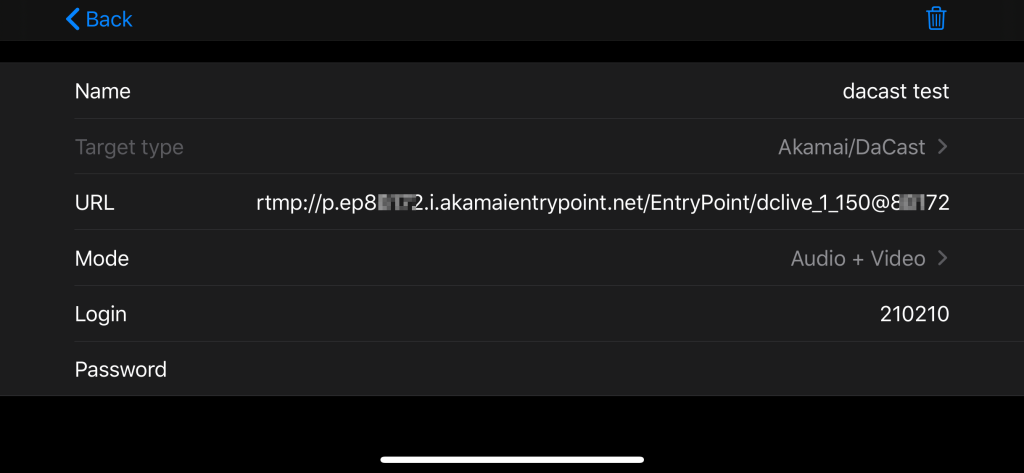 Beyond that, simply make sure you follow our Live Encoder Configuration Guide and you should be good to go.
Explore our player API  to integrate other great apps to enhance your live streaming experience. You can even use API and mobile SDKs to build iOS and Android apps for viewing.
Additional Resources