Podcasts and other forms of audio streaming are exploding in popularity. 2019, in particular, has experienced a dramatic jump in podcast listener-ship. At this point, more than half of all people in the U.S. have listened to podcasts. Moreover, one-third of these listeners stream podcasts at least monthly.
Audio streaming is a format for the modern world. As you likely know, it's an ideal information medium for people on-the-go. Whether you're commuting, washing dishes, or doing something else, podcasts and online radio can entertain and inform you.
This blog post explores the topic of audio streaming. Specifically, we'll look at how to build your own audio streaming platform. There are many effective podcasts and online radio streaming solutions available today. When choosing one, however, there are some important factors to consider. To that end, this article reviews key topics you might overlook if you're new to the game.
Where to Upload and Host Your Radio Steam
By 2019, countless businesses in diverse sectors are getting involved in audio streaming. These include education and entertainment, comedy, sports, music, news, business, religion. And the list could go on and on.
Despite their different industries, these businesses all face similar technical challenges when it comes to podcasting. Most notably, the question of where to host your audio files is an important one. Most audio streamers choose to use streaming media hosting platforms. In this blog, we're going to make the case for using a pro streaming host (like Dacast) to host your audio files.
On-Demand (Podcast) vs. Live Streaming (Radio)
First, there are two main types of online audio.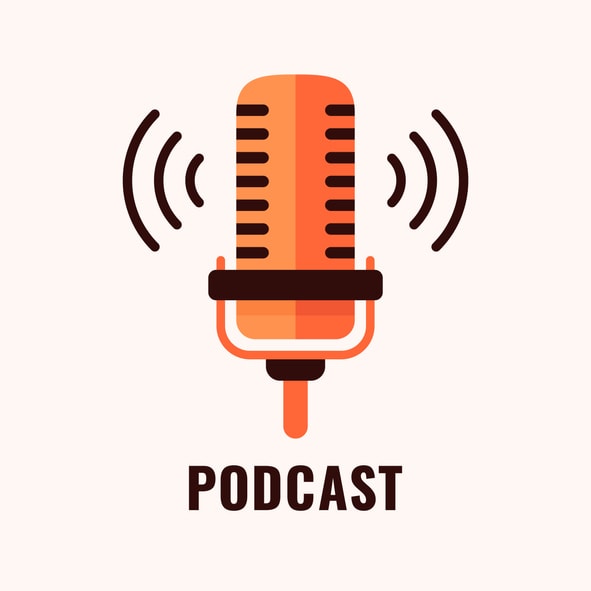 The first is on-demand. This is podcast-style audio. Listeners can play an episode at any time. Content is always available in an archive, stored in your video content management system.
The second common type is live audio streaming, for example, internet radio.  Businesses may use live audio streaming for a single event or broadcast, after which they can make the recording available on-demand. Alternatively, you might choose to do 24/7 audio broadcasting. This is the case for online radio.
In different ways, both approaches are valuable. And many broadcasters might choose to use both approaches in concert, depending on the context.
Live Streaming Functionality
With that intro to audio streaming in mind, let's consider the benefits of dedicated streaming solutions.
One major advantage of an online video platform like Dacast is native support for live streaming audio. Most podcast hosting services center around hosting and delivering pre-recorded content. They don't support live broadcasts at all.
In contrast, Dacast provides the functionality and power for live streaming. Both scheduled events or 24/7 broadcasting are supported. And since the content lives in your video CMS and is distributed via a powerful live-streaming CDN (Content Delivery Network), you can scale to large, globally distributed audiences without buffering or lag problems.
How to Monetize Your Audio Streaming
Podcast revenues are booming. From 2017 to 2018, revenues grew by 53 percent. In the world of podcasting and online radio, there are two main ways to monetize: advertising and paywalls.
Advertising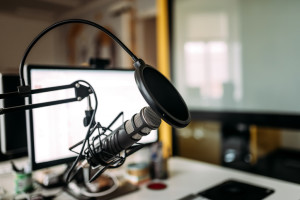 Advertising is the most popular. Podcast advertising revenue is expected to hit $1 billion by 2021. There are various ways to add advertisements to your podcast. The simplest is to form a direct relationship with your advertiser, then read the ad during your show. However, it's also possible to insert ads directly.
For example, Dacast includes support for ad insertion using popular advertising networks. This is very easy to do: just copy an ad URL from your ad serving provider, then paste it into the Dacast backend. Presto!
Paywall
Using a paywall is the second common way of monetizing your streaming audio. A paywall can charge per-episode or for access to a series of entire shows (pay-per-view). Alternatively, you can charge a recurring subscription fee for access to your show on an ongoing basis. Both are great options to monetize your podcast.
Dacast streaming solutions include a built-in paywall with various configuration options. It supports credit cards and PayPal, as well as multiple currencies. This provides podcasters with the ability to quickly launch and monetize premium audio streaming.
Embedding Audio Streams to Your Website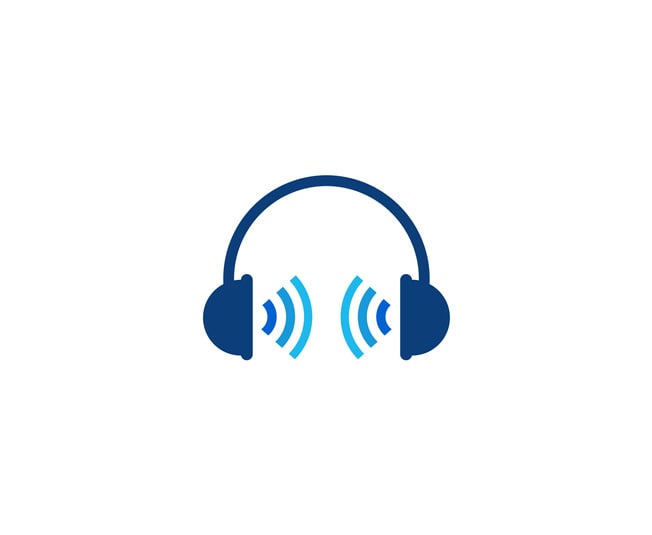 Of course, another key element is to embed your audio streams in the correct location. For example, most online radio stations embed a player at the top of their website. Alternatively, you can embed it on the websites of partners.
If you're using Dacast, we make it easy to embed your audio stream.
First, log in to your Dacast account. Then, navigate to the audio file or streaming channel you want to embed. Then click publish settings, and copy the embed code. Finally, visit your website and use a code view to paste this code on your desired page. It's a quick, easy process, even for streaming newcomers!
Storage
Many podcast hosting services offer only limited storage. Often, they offer less than 1 GB per month—and sometimes just 100 MB or even less. In comparison, Dacast offers 20 GB of storage for just $19 per month with an annual Starter plan. That's enough storage for hundreds of podcasts encoded at very high quality.
Therefore, if you're streaming a lot of audio, or streaming super high-quality files, Dacast may be the best choice. Dacast also offers the ability to purchase extra storage if needed and allows for automatic overage protection if your podcast goes viral.
Which brings us to the next topic…
High-Quality Audio Streaming
Audio streams at Dacast are encoded using the high-quality AAC codec and delivered via HLS streaming protocol. That means the stream can be accessed on any device. AAC also delivers excellent audio quality at a range of bitrates.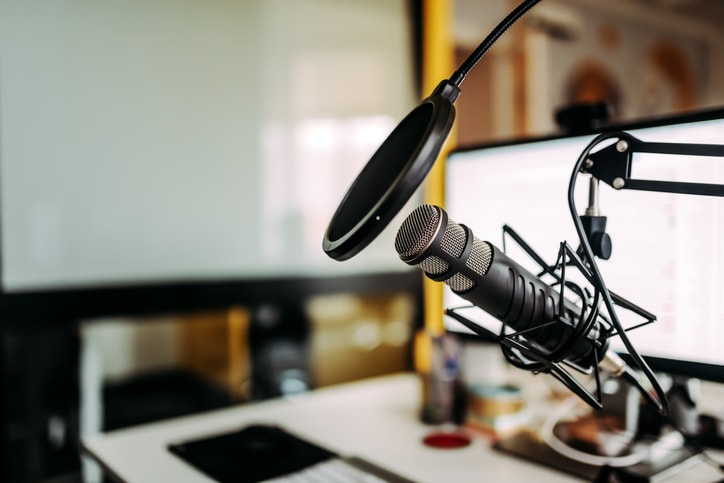 However, you may want to encode your audio files at different quality levels depending on what you want to do. Here are some basic recommendations:
Low Quality, Smallest File Size: 32-64 kbps, mono, 44100 kHz
High Quality, Medium File Size: 128-192 kbps, stereo, 44100 kHz
Excellent Quality, Larger File Size: 256-320 kbps, stereo, 44100 kHz
For simple voice conversations, option 1 may be fine. For music, you will want to go with option 2. If high quality is your number one consideration, choose option 3. With Dacast, you can also stream audio in multiple bitrates. Listeners will automatically be served with the best possible quality given their internet speed. This helps prevent problems with buffering and lag. In short, if you want to stream immersive, high-quality audio, Dacast is an excellent choice.
Analytics for Podcasts
There are countless other features we could cover here. However, we'll finish up with one important feature for broadcasters: analytics. Analytics refers to capturing data about your viewers. You can use this data to help increase the quality of your work going forward. The most basic analytic data includes:
Number of listeners
Listener locations (country and city-level data)
Average listening time
Revenue
Most popular shows
Most popular device types
Revenue data, broken down by time, device, and location
Dacast also offers innovative real-time analytics. This means that audio live streamers can get real-time information about audiences as they broadcast. It's a pretty cool feature!
Conclusion
Audio streaming is popular and fun. It's a great way to get your content out there. And thanks to streaming platforms like Dacast, it's easy to start streaming today.
If Dacast sounds like an audio streaming platform you'd like to try, you can sign up for our 30-day free trial (no credit card required) below. That way, you can test out all of our great features before making a commitment, and we can answer any questions you may have during the process.
If you have questions about audio streaming, feel free to reach out to our team. For regular tips on live streaming and exclusive offers, we also invite you to join our LinkedIn group.