OTT stands for "Over The Top." Formally, this refers to media distribution over platforms such as the internet, where the content producer does not control the distribution channel. However, IP networks distribute more and more media today. In fact, some industry leaders advocate that we stop differentiating between OTT and broadcast TV entirely. We currently face a future in which all TV is distributed via OTT. In this blog post, we'll discuss some key OTT trends to expect in 2020.
Today, the OTT industry is booming. Every area of home entertainment spending has declined over the past five years—except online video. That segment of the industry, in contrast, is exploding. For example, video streaming rose 72.4% between Q1 2018 and Q1 2019. Likewise, twelve percent of U.S. homes with broadband cut the cord in 2018. OTT is massive, and the industry continues to grow rapidly. Moreover, the rollout of broadband internet is far outpacing the speed with which television grew.
Let's turn to our discussion of OTT trends for the coming year.
Introduction to OTT Trends for 2020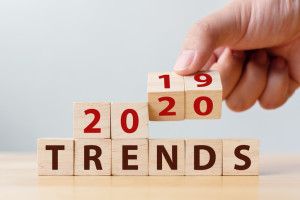 What are the big OTT trends today? As we mentioned above, the OTT industry is in a period of maturation. There are no groundbreaking, paradigm-shifting technologies on the horizon today. In fact, we're seeing a period in which the technology informing OTT trends is becoming more settled. The technologies underlying VOD and live streaming are becoming more robust and more solid. Today, we're no longer experiencing a ton of major changes. And that's a good thing!
This article examines four major OTT trends in the industry. We'll look at the rise of 5G and what that means for video, major players entering the streaming solutions market, and more. Armed with some predictions about OTT trends and industry highlights for the next year, you'll be better prepared for the future. Let's get started.
#1) The Rise of 5G Will Change Everything
In terms of OTT trends in 2020 and 2021, we expect to see 5G internet begin to become standard, especially in urban areas. This next-generation cellular network technology will provide much faster, more reliable internet speeds. In tests, 5G is roughly 100 times faster than the best available 4G LTE networks.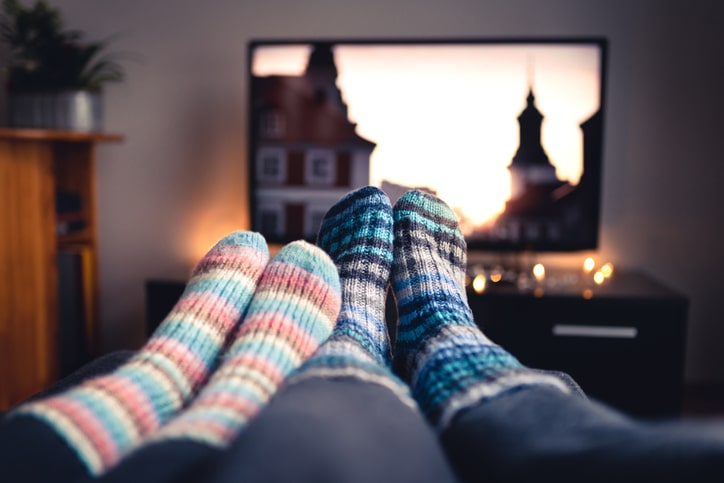 As IHS Markit has noted, "video streaming will be 5G's killer app." Gains will be most noticeable for video streaming. "5G will also be a boon to live sports and event streaming," IHS predicts. "When having low latency is critical, 5G's gains will become most apparent."
The success of OTT content publishers will reflect this trend. For example, twenty-nine percent of consumers would pay a premium if 5G provided better quality video on mobile devices and decreased buffering.
However, there are some limitations to consider with 5G. For example, walls and other barriers tend to interfere with 5G signals. Carriers plan to bypass this with extensive networks of smaller network access points. Users can fall back to 4G LTE signals when 5G doesn't work. Nonetheless, this tech will change the entire industry.
#2) Immersive Streaming Technology Makes Further Inroads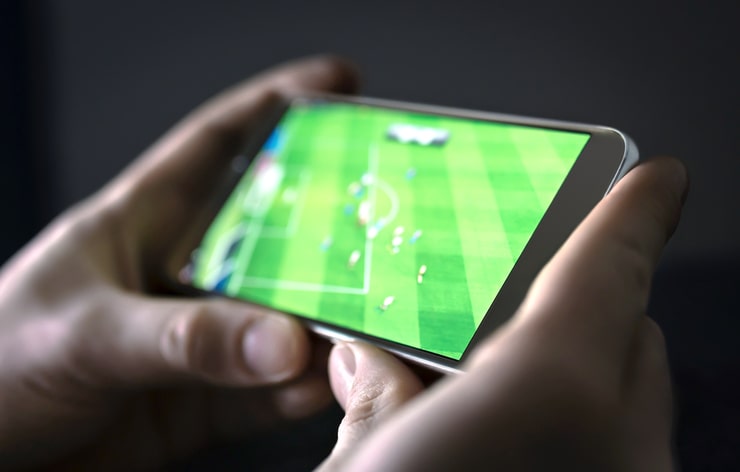 Also related to the latest OTT trends, Streaming 4K video takes up about 30 Mbps of internet bandwidth. For streaming, you should have at least double that bandwidth available. That's not very common for consumer-grade internet connections. However, the rise of 5G will enable an explosion in streaming video quality by making 4K streaming solutions possible.
The extra bandwidth will make it possible to stream 4K video. Expect 4K and VR (Virtual Reality) streaming to be defining features of the next 1-2 years. 360 live streaming will also become much more possible with these new network connections. Overall, the streaming experience will be getting much more immersive, very soon.
#3) Premium Market Continues to Shake Out as Media Giants Enter the Fray
The premium OTT market is undergoing some tectonic shifts. After many years without major competition, Netflix is finally beginning to take a hit. Specifically, industry giants like Disney, with its new Disney+ service, have now joined smaller services like HBO Go. Moreover, the Disney+ app was downloaded 3.2 million times in the first 24 hours it was available.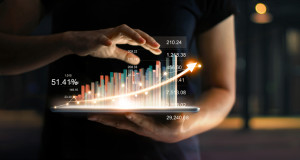 In addition, there is a new OTT streaming service from Apple TV+ and forthcoming services from AT&T and Comcast. Other OTT trends include a big increase in streaming services for sports. These services are flooding the market with premium content, making it harder for new services to compete with these established giants.
However, the exact way this new competition will play out depends on local market details. In India, for example, analysts predict that Disney+ will compete with Netflix, but not with Amazon Prime and other services aimed at broader mass markets.
The premium OTT market is expected to be worth $21 billion in the US in 2020. As these services and OTT trends rise, they're entering the mainstream in a way never seen before. In fact, OTT is becoming a more and more important place for advertising, as well. Advertising revenues are seeing a steep increase as more and more people begin to use these services.
#4) Subscription Fatigue Encourages Innovation in OTT Monetization
By some estimates, more than a third of professional broadcasters monetize their content via subscription models. However, this is having at least one adverse effect on the market.
According to a global survey from Apester, 60.1% of people are sick of so many streaming services. More than a fifth don't know much of anything about upcoming services. And only 16.5% say it makes sense to have so many competing services. "We have fast come to the point of excessive options in the OTT space both globally and locally," said Varun Duggirala, Content Chief & Co-founder of The Glitch.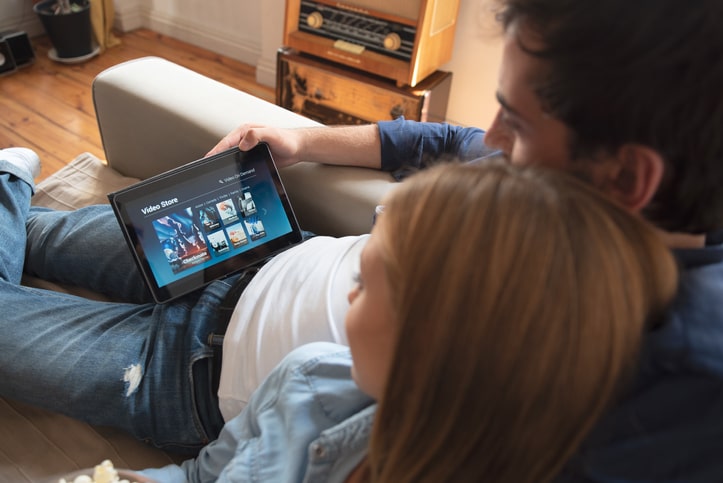 This current reality is a kind of "subscription fatigue," and it's increasingly a problem. Watching subscription-based OTT video services is a daily habit for 60 percent of adults in the US. At the same time, many viewers have become tired of subscribing to multiple services.
However, this is driving increased innovation in terms of OTT trends in the monetization industry. Providers are increasingly turning towards pay-per-view and advertising monetization as alternatives to subscription monetization. And I believe we will see increased usage of bundling different subscription packages together to create channels. We're already seeing Disney+ bundle their videos together with ESPN, National Geographic, and other content producers. This will likely expand in the future.
Conclusion: OTT Trends in 2020 and Beyond

When it comes to current OTT trends, the industry is finally reaching a stage of maturation. We're seeing the rise of some exciting new technologies, along with the consolidation and smoothing out of others. We're seeing the rise of formats like CMAF as well, which has the potential to shake things up further. Yet the streaming industry is also facing some new challenges. It'll be interesting to see how 2020 plays out compared to our actual predictions.
If you want to learn more about the video industry, OTT trends, and live streaming today, feel free to dive into our blogs and white papers. We're here to answer your questions 24/7, and our LinkedIn group is getting very popular.
Want to jump right in and start live streaming? Click the button below to sign up for a 30-day free trial (no credit card required) with the Dacast online video platform. We'll have you set up and streaming in a matter of minutes! We offer a wide variety of features that support key OTT trends, including video monetization tools, analytics, and much more.
We also offer a range of professional services for businesses that need more assistance in getting started. Thanks for reading and, as always, best of luck with your video broadcasts!